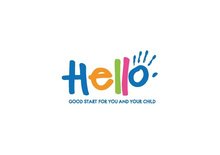 Deadline: Tue 02 Oct 2018 00:00:00 GMT
Slovakia: Banska Bystrica.
Hello
HELLO, a private language kindergarten is looking for a qualified native level English teacher with 3 years experience in kindergarten.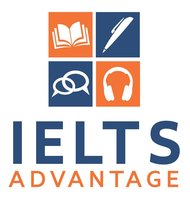 Deadline: Fri 31 Aug 2018 00:00:00 GMT
Online English: Online.
Advantage Exam Preparation Limited
Your ability to give advice to IELTS students is outstanding. You have an encyclopedic knowledge of the test and have experience providing meaningful feedback to students.

Your IT skills are superb and you are confident providing feedback over online platforms.

You're also passionate about teaching online. You believe that the future of education is online and want to be part of one of the leading providers in the world.


Deadline: Fri 12 Oct 2018 00:00:00 GMT
United Kingdom: Abergele and Chester.
Conlan School
Plan lessons
Complete Schemes of Work
Deliver high quality classes using mainly CLT methodology


Deadline: Fri 19 Oct 2018 00:00:00 GMT
Spain: Aviles.
Ireland Idiomas
IMMEDIATE START
25-hour/week contract up to end of June 2019
Over time hours optional
Monday to Friday
Maximum 10 students per class
1 to 1 classes
Summer contracts available in 2019.

Saudi Arabia: Dhahran/Dammam.
Chenga Applied Solutions, LLC
The English Language Training (ELT) Instructor will plan and conduct English as a Second Language/English as a Foreign Language (ESL/EFL) classroom instruction to Royal Saudi Air Force (RSAF) military personnel.

Please Apply via the link below.

Italy: WSE Parma.
English For Business srl
As Service Manager you will answer to the Centre Director of the centre and be in charge of the didactic department: selecting, recruiting, training and assessing didactic staff, managing students and follow up, course planning, scheduling, reporting, submitting staff hours and bonuses to payroll, keep to internal and WSE procedures and best practices, work towards maintaining KPIs above benchmarks, promoting internal revenue through renewals and referrals as a consequence of excellent service.
United Kingdom, Kuwait: Shrivenham .
Dialogue Language Services International
Dialogue is looking for experienced, self-employed EFL tutors to teach Military English to international military personnel at MOD sites in the UK and Kuwait.
Learning should always be fun. We are looking for an experience teacher to join us and contribute to representing our core values: fun, independent learning, and nurturing. Join us to deliver playful and engaging content throughout the 2018-2019 year and beyond.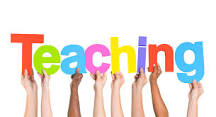 Online English: Online.
Ideas Culture
We are focusing on providing a stable and efficient online ESL teaching job career for outstanding teachers all over the world.
Online English teachers need to provide English teaching to Chinese students, who are aged between 4 to 14 years old.

Online English: Online.
Flexilearn Distance Learning
Teaching online using scripts of online course material, or sometimes may just be conversation. If you want to teach kids, you must have an outgoing personality. They are demanding but very rewarding. If you want to teach adults you must be professional at all times - courteous, non-conflictive and considerate. With online teaching, once you make a commitment, you must be reliable and not cancel your bookings.

* Denotes EU nationals preferred