Tanzania , Monduli, Arusha Region.
The Indigenous Education Foundation of Tanzania
Teach English in a remote East African village and empower marginalized children with education. Explore Tanzania and experience life in a traditional Maasai community. IEFT has open positions for volunteer English teachers starting as soon as possible.
IEFT operates Orkeeswa School, which is populated by motivated students and an upbeat and welcoming staff. Come join IEFT's team and make a difference in the lives of children in a remote part of East Africa!

View Details

Russian Federation , Moscow
English nanny
A family is looking for an experienced English governor/governess for their two children - boy 6 years , girl 3 years. The children have elementary English language level.
View Details

Russian Federation , Yuzhno-Sakhalinsk
English nanny
A great opportunity to work as an Early years or Primary teacher on the island of Sakhalin in Russia with a very decent salary. Join the team of happy teachers!
View Details
United Kingdom , Kuwait , Shrivenham
Dialogue Language Services International
Dialogue is looking for experienced, self-employed EFL tutors to teach Military English to international military personnel at MOD sites including Shrivenham, Portsmouth, Plymouth, Warminster and Kuwait.
View Details
China , Beijing, China
YiBo Education
We are the biggest and oldest company with more than 10 years history.
We will guide you from the first step when you at your hometown.
We provide work visa to make you safe.
Our working time is more flexible.
We have the biggest client chian at Beijing.
All of our positions are at Beijing, the capital of China. We have public schools and private schools. You will find the one you like with us among all the positions!
We don't charge any fee from anyone who want to join us. we don't need yo

View Details

Deadline: Wed 28 Feb 2018 00:00:00 GMT
Indonesia , Indonesia, North Sumatra
Prime One School
- planning, preparing and delivering lessons to a range of classes and age groups
- preparing and setting lesson plans
- helping in proofreading for school documents
- marking and providing appropriate feedback on oral and written work
- devising, writing and producing new materials, including audio and visual resources
- preparing information for inspection visits and other quality assurance exercises

View Details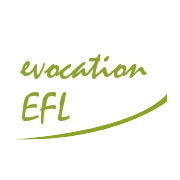 Deadline: Sun 31 Dec 2017 00:00:00 GMT
Italy , Sondrio
Evocation EFL
A great 6-month contract teaching English in the foothills of the Italian Alps. A portfolio of teaching averaging 25 hours per week. Adults, young learners and business clients are all in the mix. Idyllic surroundings and especially suitable for those who like the outdoors life. But still within reach of Milan for those weekends in the big city. Excellent package by any standards in a super school offering team spirit, support and professional development. Apply now for January start.
View Details


Deadline: Fri 30 Mar 2018 00:00:00 GMT
United Kingdom , Southampton
Lewis School of English
We have vacancies for Summer Centre staff including Centre Manager, Head Teacher, Activities Manager, Teacher and Activity Leader at our Junior Centres in the UK: Southampton, Reading, New Forest, and Bristol.
We are looking for friendly, motivated staff for all positions working with students aged 11-17.
Residential and non-residential positions are available, and our centres run for 3 to 9 weeks.
Lewis School of English is a British Council accredited provider.

View Details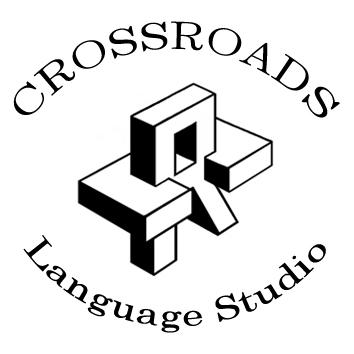 Deadline: Sat 17 Feb 2018 00:00:00 GMT
Japan , Matsuyama-shi, Ehime-ken
CROSSRROADS LTD.
*We train adults in Business English, ESP, preparation for proficiency exams(TOEIC, TOEFL, etc)and General English.
*Lessons are located in-house and on-site at company locations.
*Students are mostly business people, technicians, professionals, company employees, housewives and retirees and the occasional high school student.
*Lessons are conducted in small groups (up to 6) as well as in private classes.
*Classes are usually once a week.
*We use original teaching materials.

View Details
Deadline: Tue 31 Jan 2017 00:00:00 GMT
Poland , Gliwice, Krakow, Wroclaw, Bielsko-Biala, Tychy
SPEED SCHOOL OF ENGLISH
Europe? Opportunity Knocks In The Best Region Of Poland!
We are looking for positive, friendly, creative, confident and resourceful candidates - native level speakers of English, interested in teaching English in Poland to start in January 2018.

View Details

* Denotes EU nationals preferred