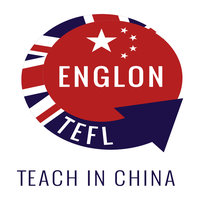 Deadline: Wed 28 Feb 2018 00:00:00 GMT
China , Hangzhou, Jiangsu, Hunan, Wuhan, Guizhou, Jiangxi
Englon TEFL
TEFL teachers to teach in Southern and Eastern China.
Various positions in partnership with more than 200 public schools in China.
Degree essential. Teaching experience not necessary. We offer free, personal services. We will help you every step of the way.



Deadline: Fri 06 Jul 2018 00:00:00 GMT
Poland , Włocławek
Greenwich Language Services Ltd
The school is located in the centre of the city of Wloclawek. Wloclawek is a small industrial city located on the banks of the Vistula river and is surrounded by forest and lakes. Whilst the city itself is small, it has all the necessary amenities, swimming pools, gyms, bowling alley, shooting range, paintballing, cinema, modern shopping centre, bars/restaurants, nightclubs and of course TESCO;) Wloclawek is centrally located giving easy access to a host of other Polish cities and has 4 airports

Turkey , Istanbul
Teaching Jobs Abroad Ltd
Apply now for English Teaching Job Vacancies in Istanbul, Turkey.
Istanbul is one of the most fascinating cities in the world and an opportunity to work there should be grabbed with both hands!
Unlike China, there are no visa procedures prior to departure so you could be starting work within a few weeks of interview.
Applicants must have a degree and TEFL certification.
For start dates in September 2018 send your CV today!


Russian Federation , St Petersburg
Windsor English Language School
The most beautiful city of Russia. Good salary and full support programme including:
- free public transport,
- health insurance,
- visa support,
- paid induction and holidays,
- Russian lessons etc.

Deadline: Wed 15 Aug 2018 00:00:00 GMT
United Kingdom , Ashford
The TEFL Academy
This role involves:
Delivering the course by following The TEFL Academy course curriculum
Support students who want to gain a World accredited TEFL qualification to teach English abroad
Guide students with practical teaching and learning skills
Assess students work and offer constructive feedback throughout the 20-hour weekend course


Deadline: Mon 06 Aug 2018 00:00:00 GMT
Kazakhstan , Kyzylorda
Bonas MacFarlane Education
Other detailed information will be provided upon request

Deadline: Mon 30 Apr 2018 00:00:00 GMT
China , China
ilike Travel Co
Our School is looking for preschool teachers to provide a safe and developmentally appropriate environment for young children (3 to 6 years old) to teach in our schools in China. We have positions available in Kunming, Shenzhen and Chengdu. More information can be found on our facebook page.
Online English , Online
Da Da
Who We Are
DaDa is an online one-on-one English education platform for children between 4 to 16 years old. We are recruiting part-time English teachers all year round, who can give fun and interactive English classes to our students via video-conference.

DaDa is the first online English education company in mainland China to cooperate with the American TESOL Institute.
In order to present world class curriculum to our students, we partner with Pearson Test of English Academic, Highlights, and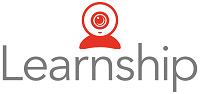 Online English , Online
Learnship Networks GmbH
Learnship Networks GmbH, is looking for online Business English trainers with good French or German knowledge.
Learnship Networks GmbH is a global language learning provider founded in 2008 and headquartered in Cologne, Germany. We are the first European-wide internet language school specializing in live online instruction, connecting students and teachers from all over the world by video-conference in an interactive online classroom.


Deadline: Tue 31 Jul 2018 00:00:00 GMT
Italy , Lecce
Modern English
Beautiful and affordable city of Lecce in the South of Italy.
1000 euros/month for teaching 22 hours MAX, Mon - Thurs.


* Denotes EU nationals preferred