Deadline: Thu 12 Mar 2020 00:00:00 UTC
Germany: Nuremberg Germany.
Logos-Sprachinstitut
Experienced Business English teacher (freelance) in Nuremberg, Germany. EUR 23.00 / 45 min.


United Kingdom: Paignton.
LAL Language Centres
To teach English to students from overseas using relevant and current resources and
available technology to meet student expectations. Plan and deliver lessons with cultural
sensitivities and safeguarding consideration ensuring appropriate content. To meet
individual student learning needs and deliver a high standard of customer service.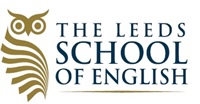 Deadline: Sun 15 Mar 2020 00:00:00 UTC
United Kingdom: Leeds.
The Leeds School of English
As an ELT teacher, your duties and responsibilities will be:
-to prepare and deliver high quality lessons using the materials available
-to complete a weekly planner, giving an overview of lessons each week
-to set homework
-to conduct fortnightly tutorials with students and oversee their individual learning plan
-to administer and oversee weekly tests
-to record and input attendance and test scores at the end of every week
-to write academic reports for leaving students
-to teach cover classes

* Denotes EU nationals preferred