Deadline: Mon 05 Feb 2018 00:00:00 GMT
United Kingdom , Cobham, Surrey
Discovery Summer
Experienced and creative STEM teacher needed for Global Young Leaders summer school in the UK. International students aged 12-16. 28 Jun - 28 July 2018. From £505 per week + discretionary bonus + free board and lodging. Course takes place at ACS Cobham in Surrey. An impressive international school with excellent facilities close to London.
View Details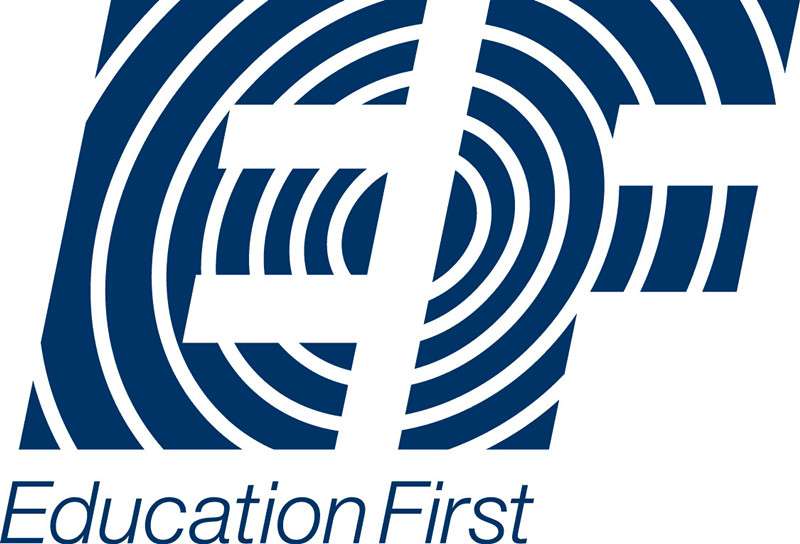 Deadline: Thu 15 Nov 2018 00:00:00 GMT
China , Suzhou, China
EF English First
EF Suzhou seek experienced native level English teachers for children aged 3 to 18.
Monthly pay package is from 13000 to 18000 RMB(net.). (See full description); plus medical insurance; flight allowance; and other bonuses.
Collaborative management, excellent continuing professional development up to mini-MBA.
Opportunities for senior teachers and DoS positions as we expand.

View Details

Deadline: Mon 11 Dec 2017 00:00:00 GMT
Spain , URNIETA-DONOSTIA/SAN SEBASTIAN
Play & Say
NATIVE LEVEL TEACHER & ACTIVITY LEADER TO WORK IN CAMP WITH CHILDREN (11-12 years old) IN URNIETA-GIPUZKOA (SPAIN).
SALARY+HEALTH INSURANCE+ACCOMMODATION+FOOD PROVIDED BY THE COMPANY.

View Details
Vietnam , Binh Duong, Bien Hoa, Can Tho, Ho Chi Minh City, Hanoi
ILA Vietnam
To provide students at ILA and partner schools with a premium quality English language learning experience and to complete all associated planning and administration work in accordance with ILA requirements.ILA provides teachers the opportunity to teach a wide range of students and develop their teaching skills and career,supported by a dedicated academic management team. Structured ongoing professional development and a wide range of teaching resources, along with cutting edge methodology.
View Details


Deadline: Sat 11 Nov 2017 00:00:00 GMT
Italy , Valtellina
The British Language Centre
We are looking for someone who wants to become part of a successful team and who is not simply thinking of a short term position.
We teach all ages and people from all walks of life..and we enjoy doing it. The school places great emphasis on in-house training and professional development.

View Details

Online English , Online
SayABC
Work from home and earn $15/40mins with 10 mins break in between.+ ($6 USD bonus after 9 consecutive Homeroom classes with the same students.) =$21 USD/40 mins
Trial Class Sign Up $8 per converted studentone lesson
Substitute Teacher/Take over Group Class bonus $7 per class
Group classes: 1:4 (1 Teacher to maximum of 4 students)
Age groups: 5-10 years
Booking: Open up slots, the company fills them.
Teachers teach the same four students for a minimum of th

View Details
Deadline: Wed 28 Feb 2018 00:00:00 GMT
South Korea , Busan
Korean Horizons
Public Schools in South Korea.
Teach at an Elementary or Middle or Public High School.
22 classes per week. 1 class is 40-50mins in duration.
365 day contract.
Our service is free, we are paid by the government here to recruit you.
Rent-free apartment
18 working days paid vacation plus national holidays
2.6m won in flights (if your flight is less - and it will be - you keep the difference)
Google our creditability - Korean Horizons.


View Details

Deadline: Sat 06 Jan 2018 00:00:00 GMT
China , Shenzhen, Guangdong Province
Meten English
Meten English is a private adult English training School. We have more than 100 centers located in 25 cities throughout China. We currently have 8 centers in Shenzhen. As we are expanding rapidly, we are constantly looking for new experienced ESL teachers.
For further information about METEN ENGLISH please visit our website via the link below.

View Details

Online English , Online
VivaLing
Do you want to meet young learners from around the world from the comfort of your own home? VivaLing is the online academy chosen by kids and parents in more than 40 countries around the world to learn languages in a fun and interactive way, as featured in: Tech in Asia, Bett Asia Leadership Summit, Le Petit Journal, La Tribune, and BFM TV, to name a few.
View Details


United Kingdom , Finchley, Wimbledon, Ealing, The City... many areas
IsshoniLondon.co.uk
Friendly, experienced and creative English tutors are needed for morning/daytime/evening/weekend 1-to-1 English lessons for Japanese learners in all areas of London. Lessons are usually held at the students houses or workplaces. This is an ongoing, part-time, flexible, self-employed position, which works well for around other commitments. It's an enjoyable way to top up your income & make meaningful connections.
View Details

* Denotes EU nationals preferred