Spain: Well established and profitable freehold Language Centre for Sale in beautiful region of Asturias.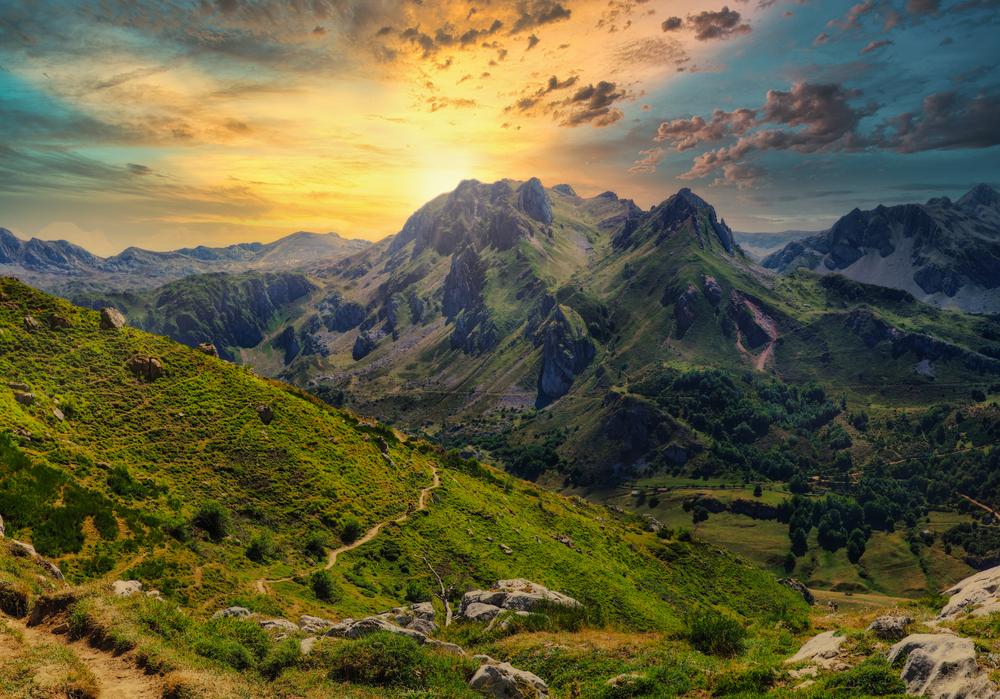 Due to forthcoming retirement, a unique opportunity to purchase a well-established English Language Centre in a small town in the centre of the beautiful region of Asturias. Particularly well located near several local schools, business estates, and major industries. An ideal opportunity to experience an improved quality of life while running your own vibrant business.
The Centre has been running successfully for over 35 years. With a pre-pandemic last five year average of 450+ students per academic year; there are over 420 students attending our 2021-2022 courses, as we cautiously ease our Covid19 protocols. Student ages range from 3 to adult and monthly turnover is in excess of 20,000€.
Our modern, purpose-designed, ground-floor premises come fully furnished, fitted, and well equipped. There are 5 comfortably sized classrooms - each presently seating 10 students, a large common room (which also doubles up as a 6th classroom), an office, male and female toilets, and a storeroom. 4 classrooms are separated by accoustic folding walls to allow increased classroom module size up to 60m2 (ideal for cinema, presentations etc.). Classrooms and common room are equipped with storage heaters, quality sound systems, dvd players, tv screens, white boards, and as-new industry standard classroom furniture, chairs, tables, and shelving. The price includes all fixtures, a vast collection of quality resources, and complete sets of textbooks (including support materials) for all students.
There is currently a teaching staff of 7, including our 2 owner managers. Though we are not currently obliged to extend any staff contracts into 22-23, most teachers will be continuing with us. Our service providers - cleaning, legal & accounting, health & safety, security, web & email, phone & internet, and billing - are all long standing and trustworthy. And all required work, premises, safety, and data protection licences and protocols are in place.
We currently follow the official school calendar and have been running afternoon and evening classes on a 4 day per week basis from October to June for many years, and yet still generate a gross annual income in excess of 180,000€ as we keep running costs to a minimum and expect a return of around 60%.
Over the last decade we have purposefully downsized some of our activities in order to free up time to improve our work-life balance but without impacting negatively on our core activity. Clear and feasible potential areas for re-growth are: ESP classes in local businesses and other organisations, translation services, outsourced educational trips, morning adult courses,and intensive summer courses. Moreover, new areas for venture might include: online language services, Spanish FL, and other languages. Massive potential for expansion remains for the purchaser with the right skills and energy levels.
Our intention is to retire sooner rather than later but would be happy to offer our skills, training, mentoring, and support during the handover and transition period and to continue to collaborate with the new owners if needed.
Outright sale price: 450,000€, which includes all assets, including our nationally registered trademark name & logo if desired. Transmission costs in accordance with Spanish law.
Alternatively: 10 year lease of 50,000€ plus 3,500€ per month rental with 5% annual increment.
For parties wishing to finance the purchase, we would gladly provide a letter of introduction to our bank, with whom we have been working for over 25 years and are well aware of our financial stability and potential.
We are happy to discuss the details of these conditions, handover, etc with seriously interested parties and are available for viewings ad idem.