Italy: Ready for re-launch: A well-established and highly-regarded English language school for sale in stunning Puglia.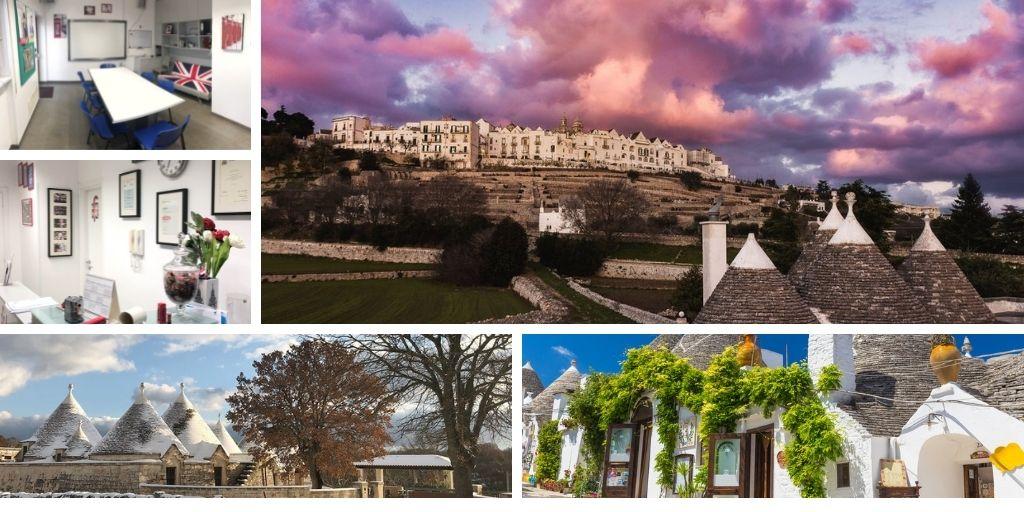 A great opportunity to purchase and re-launch a recently-paused, much-missed language school in one of the most beautiful towns in the stunning Val D'Itria, Puglia, a region renowned for its laid-back lifestyle, excellent food and wine and warm, community-spirited people.
The school ceased operations in May 2020 due to Covid lockdowns, but enquiries about re-starting classes come in on a daily basis. The owners have moved on and now wish to sell the business at a significantly reduced price for quick sale.
Asking price: €50,000 nego. Reduced from €175,000 while running in 2020. Any reasonable offer considered.
When operations were suspended in 2020, the school was in its 12th year of operations, with a loyal following of around 150 students studying on the premises in addition to established a range of off-premises classes. Classes covered to all age groups, and the school is an accredited Cambridge Exams Preparation Centre. Pre-covid, 2020 turnover was projected at €130,000, with recent years all achieving revenue in excess of €100,000.
NB: the building in the pictures is no longer available for rent, but is available for purchase direct from owner €450,000 nego. It is perfectly located, has reception, large basement, six classrooms and kitchen area as well as nice garden.
Please contact: Alex Gough – Director, Fluent Scuola
fluentscuolamanagement@gmail.com
or via Enquiry Form below.