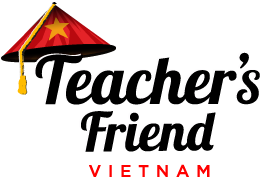 Agents wanted worldwide for Australian accredited, internationally recognised, 120 hour in-class TESOL course in Vietnam (and Cambodia), in partnership with Teacher's Friend Vietnam. Other packages and assistance are also available. Commissions range from $75 - $550 US depending on the type of service sold.
Teacher's Friend Vietnam helps teachers from all over the world move to Vietnam to teach English as a second language. I provide a number of services from full relocation packages, in-class TESOL courses and teacher referrals for language centre referrals. I work with teachers of all ages from 18 to 55.
Teacher's Friend Vietnam has 5 key principles:
Specific- Teacher's Friend Vietnam is based solely in Vietnam with an added extra of taking the TESOL course in Cambodia also.
Unique- Teacher's Friend Vietnam is the only business offering full relocation packages with a guaranteed job, no pay cuts and unlimited assistance, solely for Vietnam.
Personalised- Teacher's Friend Vietnam can cater packages to meet the needs of teachers. It offers a very small, personal business service which puts the needs of teachers before profits.
Empathetic- As the owner of Teacher's Friend Vietnam, I have lived and worked in Vietnam for over three years and so understand the needs of teachers moving abroad to teach English and the current and ever-changing job market.
Reliable- I am currently based in HCM and so can offer hands-on assistance and also have a team of local people to offer tours and assistance to all new teachers. I offer unlimited assistance in all areas of relocating to Vietnam to teach English.
The course I offer through my partner agent is:
* internationally recognized
* 150 hours of in-classroom teaching
* 20 hours of teaching observation
* 6 hours of observed practise
* Accredited by the Australian government
* Can be used in any country, not just Vietnam/Cambodia
* Comes with a job guarantee (for eligible candidates)
* Comes with free accommodation
I can offer this TESOL course to non-native speakers and also non-degree holders. However, I cannot always offer the job guarantee if teachers are not native -English speakers. It is on a case by case basis.
Teacher's Friend Vietnam would like to partner with agents from around the world to help us recruit passionate people interested in teaching English in Vietnam and changing their lives forever.
We offer the following commissions for every teacher who signs up with Teacher's Friend Vietnam upon your recommendation:
Full relocation plus TESOL: $550 US
Full relocation package: $400 US
TESOL course: $250 US
Qualified teacher referrals:$75-150 US depending on centre
Eye For Business
Businesses For Sale
ELT Franchises
ELT Agents Wanted