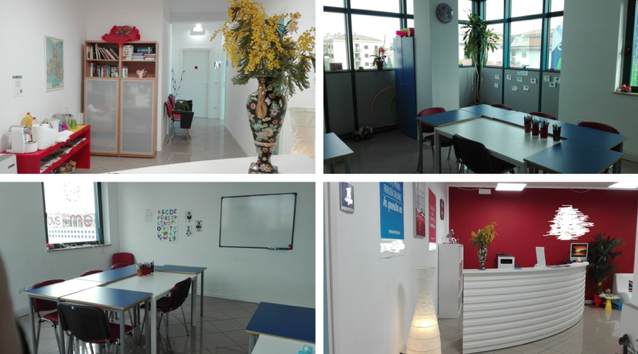 On sale for personal reasons. Located in a busy neighbourhood, the 4 year old School is already well established with an average of 80 students per year and the real possibility to widen its turnover The School is situated on a main street opposite one of the busiest shopping centre in town. Close to Public Schools, University, Commercial areas and Offices. Seaside at a walking distance.
The school in on the second floor of a building full of offices, with lift and parkings. The school itself is on lease, but the rent is reasonable, 120square meters, 2 large classrooms, one small room for one-to-one lessons and head-office, very spacious and elegant reception area, two bathrooms. A/C and Heating installation.
The school is fully furnished, currently working with students of all ages, from nursery up to Business. Classes are run from October to May but One-To-One lessons are run all year long. At the moment it's a franchise but the buyer would not be committed.
Good earnings from the beginning are guaranteed.
Real good bargain as investment is only € 39.000.
There would also be the possibility to do a partnership with one of the teachers already working in the school, although it's not a given condition.
Eye For Business
Businesses For Sale
ELT Franchises
ELT Agents Wanted