Offered: a directorship and shareholding in Path Examinations Ltd, provider of ESOL examinations. Evolution in language assessment.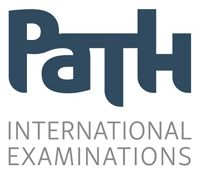 Path Examinations Ltd has provided ESOL examinations in Latin America since 2016 and is now established with a website, a corporate structure, trusted partners for printing, audio production etc, and tried and tested systems. The following is what one of our centres in Buenos Aires had to say about our exams:
"The fact that Path exams are not assessed by computers but by humans was one of all the interesting things that called my attention to these exams. It's clearly more open than (another exam provider) for example, in the sense that students can actually produce content, their own content. It's also not so grammar based, but more communication-oriented, also very positive. Clearly the candidate doesn't need to think much about the grammar but about what he or she is going to write, using the language naturally."
The time has come to expand into Europe and beyond, eventually becoming a major provider of ESOL exams. However, the existing management is approaching retirement and we are therefore seeking someone who has the vision and energy to successfully promote Path in new territories, and are prepared to offer that person a directorship and 20% shareholding in Path Examinations Ltd on appointment. No salary is offered, however a generous commission on sales in Europe and/or other territories will be negotiated. There will be nothing to pay for the shares.
If the appointee has a productive first year (and this success may not necessarily be measured simply in terms of revenue) their shareholding may increase to 40%, with a further increase to 60% possible at the end of the second year, at which point the appointee would enjoy a majority shareholding and therefore full control of the company.
The URL of the website is www.pathexaminations.com.