Due to retirement we are selling our successful language school in Spain.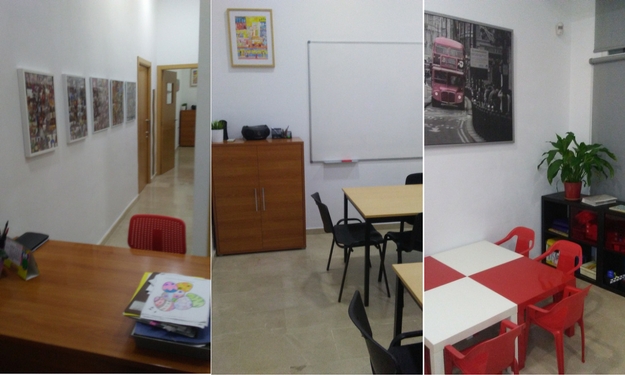 Location : we are in a small agricultural town in the province of Alicante 15 minutes inland from the Costa Blanca beaches and close to the mountains.
Description : The premises are modern with a reception area and 2 classrooms on the ground floor. We are next to a computer school, the owners of which are our landlords, who wish the school to continue as we both benefit from the arrangement. Students often combine the two activities being able to move conveniently from one to the other.
Types of classes : We have been established in the town for over 25 years moving to the new premises 9 years ago. We are the only native speakers working in the town and have built a solid reputation over the years. The last 3 years we have averaged 160 students ranging from 4 year olds to adults. Our class sizes are small we have a maximum of 8 in each class. We are a recognised Cambridge preparation centre and have a high pass rate at B1 and B2 level. We also work with local businessses which guarantees additional annual income.
Costs : We have had an annual income of 60,000 euros over the last 3 years, 20 percent of which is profit after paying costs and our wages. We have held our prices for the last 4 years due to the economic crisis, if we were continuing we would increase them. Our outgoings are low, we pay a very reasonable rent and the landlord would continue with that, he also covers the cost of local taxes and insurance. We pay the electricity which is low as we have LED lighting.
Suit : This would suit a couple or two teachers working together. However, a knowledge of Spanish is essential. We work 2 mornings doing individual classes and 5 evenings. It's a great opportunity to take over a very successful school being able to start in September and so ensure an immediate income.
Price : 20,000 euros. This includes furniture and fittings and some resources. We finish the academic year at the end of June and would be available in July to pass on any necessary information about timetables, pricing and materials, make introductions to our contacts and introduce students and parents.