Riversdown House - International agents required for English immersion training centre near Winchester, UK. 20% commission paid on total, all-inclusive fee (approx. £500 per person, per week).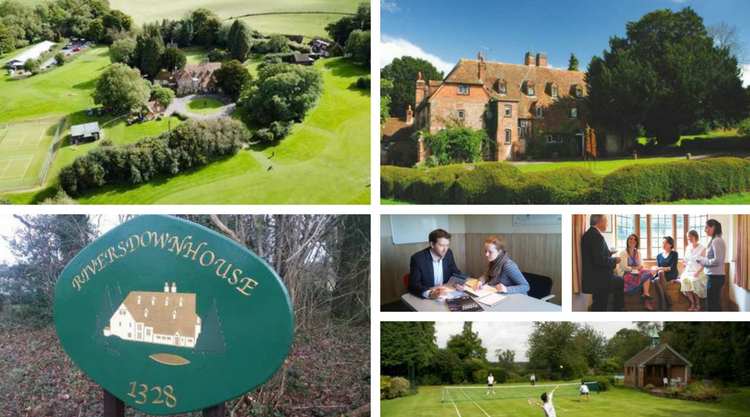 Riversdown House, a residential training centre set up by Richard Lewis Communications Ltd, has delivered one-to-one English immersion courses to over 40,000 international executives, academics and government officials from over 60 countries since the Lewis family founded the company in 1971. Based on the belief that anyone of any age, any background, from anywhere can learn English, their vision was to provide the best conditions possible for clients to develop their linguistic skills and return home being confident and operational in both professional and personal situations. This vision continues to hold true today with the Lewis family still running Riversdown 47 years later, living on site, and actively involved in the day-to-day running of the school and interaction with the students.
For an all-inclusive fee, our clients receive:
A pre-course assessment to determine starting level;
Collection from Heathrow, Gatwick, and Southampton airports;
A private room and bathroom on site in Riversdown House - a 14 th century Great Hall in the countryside near Winchester, UK;
All meals and refreshments;
One-to-one tuition in the student's own, personal classroom from a team of teachers who each have at least 10 years of experience teaching English to adults;
A principal 'programming' teacher who creates a tailor-made course with specialised materials for your business sector, personal interests and needs;
Optional group activities to practise giving presentations, participating in meetings, etc.;
Optional social programme for evening and weekend activities to nearby attractions;
On site sports facilities: gym, tennis courts, swimming pool, sauna and 9-hole golf course with lessons available from our resident golf professional;
Transfers back to Heathrow, Gatwick, or Southampton airports.
Feedback we have received from our clients has described the Riversdown experience as 'unique' - a place where you don't just learn English but 'live' English in an environment that makes you feel safe, free and part of a wider community. This is perhaps why we experience a high rate of returning students, many of whom come back for several visits and over a period of many years. As Richard D. Lewis is also a world authority on cross-cultural business and communication, being a prominent speaker, lecturer, and best-selling author of 'When Cultures Collide', we have the potential to add value to our clients' training to enable them to communicate across borders as well as across language barriers.
For more information about becoming an agent, please feel free to contact us via our Enquiry Form below or at www.riversdown.com/contact-us