Posted: Tue 17 Jun 2014 01:34:01 GMT

Above All Else – Quality Education
Perfect English Training School
Experience: NO EXPERIENCE REQUIRED
Positions: 5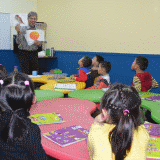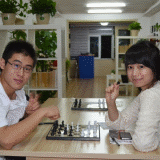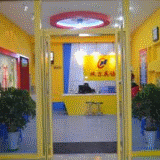 Details of Position
Do you want to do real teaching and find out what the real China is like? This is as real as it gets!
.
= The Job =
You will be responsible for providing a highly engaging, effective and fun learning experience. You will have up to 20 in classroom hours, with the remaining 20 working hours to use at your own discretion (no need to stay in the office!) although you will need to prepare lessons and attend training sessions and meetings. You will use an already developed curriculum, and you will have access to flashcards, realia, DVDs and other teaching resources. A bilingual teaching assistant will accompany you in the classroom. You will also be expected to assist with the schools extra-curricular activities including camps, concerts and English parties. But you will still have time to travel, explore the local culture and of course learn the language.
.
= The School =
You will be working for one of Changchuns oldest English language training centres, with a history of ten years. We are not a franchise, were a school. That means you will meet the real boss and headmaster, an American, who has been with the school from the very start. You will be joining a school that has a deep interest in the education of English in China. Perfect English is not here to simply entertain students or provide a babysitting service. Our motto is Above All Else Quality Education.
.
We're not small. We have six branches spread throughout Changchun with plans to open another two. We have contracts with kindergartens, primary schools, middle and high schools and private companies. The team you will be joining is also not small with currently around 30 foreign teachers, some of whom have been with us for over five years. More than half of our teachers renew after the initial one year contract, and the average length of stay for the past three years has been 1.8 years.
.
= The Location =
Changchun has an intriguing history as the home of the last Emperor of China and the capital of Japanese Manchuria during World War II. With a population of over 7 million, Changchun isnt a small city, and yet you will still see mule driven carts selling fresh produce on street corners. Being a second tier city means the cost of living is a lot lower than Beijing or Shanghai. On the other hand there are mega-sized shopping malls with all the famous brands, three IMAX cinemas and Western style restaurants. Additionally, the Harbin Ice Festival, Dalian and North Korea are all a short train trip away.
.
If you are planning to head home after an experience to remember, at Perfect English you will have the opportunity to learn transferable skills you can take to your next job. Alternatively you can continue your career as a foreign language teacher with Perfect English as we always promote from within where possible, and as a fast growing school in a new economic powerhouse, there are always opportunities.
.
= Your Application =
Please prepare the following:
Cover letter detailing your suitability for the job
Resume
Recent photo
Earliest availability to begin work
.
We are looking forward to hearing from you!
.
= Websites =
http://www.perfectenglishschool.com.cn
http://www.thecultureclub.com.cn
http://www.scoop.it/t/living-in-changchun
http://en.wikipedia.org/wiki/Changchun

Qualifications
Native English speaker with a neutral accent, clear pronunciation and good intonation
A college or university degree from an accredited institution
Ability to relocate to China
Commit to working with us for at least a year
Ability to work on Saturdays and Sundays
Agree to teach both children and adult classes
Energetic, enthusiastic and animated in the classroom
Professionalism in oral and written communications
.
No teaching experience is necessary but candidates with previous experience or a CELTA/TESOL will be considered first
.
You are expected to be a good teacher pure and simple, be on time, be professional, and teach good classes. That's it! No hidden agenda! We train all of our new teachers whether they are experienced or not and not just once but throughout your time with us.
.
And perhaps the most important thing is having a sense of humour!

Salary and Benefits
A no nonsense contract written in plain English, which we will uphold
Salary packages starting from 7,500 RMB per month for up to 20 classroom hours per week (zero office hours!)
Additional classroom hours paid as overtime
End of contract bonus of 9,000 RMB
You will get all Chinese National holidays as paid leave, and an additional 3 weeks of paid leave every year
Paid sick leave and a healthcare package
Two consecutive days off every week
If you are new or experienced, our training programme will help you be your best
You get the support of bilingual Chinese teachers in and out of the classroom
Airport pickup and an initial two week stay in a hotel while we help you find your own apartment
24-hour access to a bilingual operations team to help you when you get lost, bargain for you, translate, and help you manage day to day life in China
Free weekly Mandarin lessons, free Internet at the school
And a no cost recruitment process

*benefits subject to change

Company Details
Company/Organisation:

Perfect English Training School
More Company Information

Address:

The Torch Building
2400 Tong Zhi Street 2nd Floor
Changchun
Jilin
130021
China


Telephone:

+86 431 8567 5119

Fax:

+86 431 8567 5132

Website:

Contact person:

Leon Buker, Department of Studies
Email to a friend
Get Qualified
TEFL.Careers - Search, compare and review Teacher Training Courses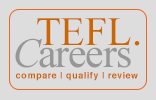 Thailand, Italy, Spain, China, Vietnam, France, Costa Rica, USA, UK, Japan, Egypt and Argentina. ITTT offers highly practical Online certification courses, Specialized courses and Diploma courses. Our courses are internationally accredited. Full job placement support provided for the duration of your teaching career. Teach, travel, live and work abroad.
Click for information