Posted: Wed 08 Jan 2014 21:25:00 GMT
Vietnam, Ho Chi Minh City, Hanoi, Vung Tau, Binh Duong and Bien Hoa
English Language Teacher
ILA Vietnam
Experience: NO EXPERIENCE REQUIRED
Positions: 20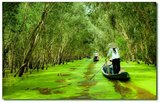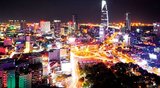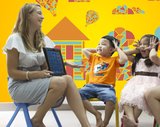 Details of Position
A position with ILA will give you more than just a job. At ILA you will learn and grow as well as experience a new culture and discover the beauty of Vietnam.
Vietnam is known for its sunny, warm climate, friendly people and delicious food. It is a developing country but its economy continues to grow rapidly, attracting expatriates from around the globe.

With over 400 expat staff and 18,500 students, ILA is Vietnam's leading English language school. We currently have twenty training centres around the country, with new centres planned to open soon. Due to our size and focus on professional development, ILA provides teaching opportunities that most schools cannot: become a senior teacher, IELTS examiner, materials developer, academic manager or even CELTA/DELTA trainer. The possibilities are endless.

We have positions with immediate, December and January start dates. We also have rolling recruitment throughout the year so welcome applications for other start dates. – You can find full details of our current need on our website - http://www.teachatilavietnam.com/jobs

We currently have twenty-one training centres, with fifteen centres located in Ho Chi Minh City, two in Hanoi and the remaining centres located in Binh Duong, Bien Hoa, Vung Tau and DaNang. You can find more information on each centre on our website.
Our centres are designed, built and equipped to the highest standards, thus providing teachers, employees and students with an excellent study and work environment. We place a strong emphasis on academic quality and this is reflected in our approach to teacher recruitment, development, support and management.

What Positions are Available?

Whether you are a career-minded ELT professional or looking for a new challenge overseas, you will find few opportunities to match those offered by ILA Vietnam.
ILA Vietnam is seeking ELT professionals, to teach English to young learners and adults. Opportunities to teach exam or corporate and exam classes may be available at some training centres. All contracts are 12 months in duration.
What are the Opportunities for Charitable Work?

ILA recognizes the importance of giving something back to the local community and has therefore established the ILA Community Network. Staff and employees can volunteer in charitable projects that include both fundraising events and volunteering options at shelters, orphanages, or a cancer hospital. For many teachers the opportunity to give something back is one of the highlights of their time in Vietnam.

I'm Interested! How do I Apply?

Please send an email.
Your email should include:
1. A cover letter and CV with references
2. A copy of your passport page and degree
3. Any location and start date preference -
For further information about ILA Vietnam, available positions, or volunteer opportunities, visit our website - www.teachatilavietnam.com or our Facebook page www.facebook.com/teachatilavietnam

Qualifications
To work at ILA Vietnam, teachers need:

1) A university degree: This must be a 3 year bachelor degree or higher
2) To be a native English speaker
3) A qualification in English Language Teaching (CELTA or Trinity Cert.TESOL preferred)

Your certification must be from a recognised provider, have a minimum of 120 hours contact time with tutors and have at least 6 hours observed teaching practice with feedback. Any on-line certificates or distance learning will not be counted towards certification unless they contain a substantial classroom component. All courses must also have been externally assessed in order to meet our requirements

Due to government regulations regarding work permits you will need to provide:
Your BA degree and a fully legalised copy
Your CELTA/TEFL certificate
A clean police clearance certificate from your home country and a fully legalised copy.
Please ask us if you need help with the legalisation procedure and note that this is much easier to organise this before you leave your home country. In short, bringing the above documents and legalised copies with you to Vietnam will enable you to be legally employed.

Salary and Benefits
ILA Vietnam offers a highly competitive financial and benefits package to teachers, which is based on qualifications and experience.

Highlights of the Financial Package (based on a full time contract)

Highly competitive salary
Visa and work permits organised and paid for by ILA
Relocation assistance
Health Insurance
One months paid annual leave per annum for all salaried teachers
Contract completion payment
Re-signing bonus

Other Benefits

World-class facilities and teaching resources
Dedicated academic management team support and on-going professional development
Career pathway options
Option to take one of our Cambridge Teacher Training Courses; CELTYL (Certificate in Teaching English to Young Learners) and DELTA (Diploma in English Language Teaching to Adults)
Opportunities to get involved in ILA's charitable network
Option to transfer between our training centres and to progress into senior positions
Initial accommodation and airport pickup provided free of charge upon arrival
Free Vietnamese language lessons
Great social network including quarterly and annual social events, paid by the school

Company Details
Company/Organisation:

ILA Vietnam
More Company Information

Address:

146 Nguyen Dinh Chieu
District 3
Ho Chi Minh City
.
Vietnam


Telephone:

+84 8 3521 8788

Fax:

+84 8 3521 8789

Website:

Contact person:

John Mortimer, Recruitment and Employee Relations Manager
Job Location
Email to a friend
Get Qualified
TEFL.Careers - Search, compare and review Teacher Training Courses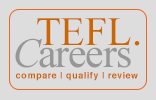 Unique accredited TEFL courses in Budapest, Crete, Florence, Ho Chi Minh City, Istanbul, Mexico, Pattaya, Phnom Penh, Porto, St. Petersburg, Sardinia. Expert training and mentoring. Accredited by College of Teachers and offering graduate credits towards MATESOL with Hamline University and St. Michael's College. Personalized job guidance and expert career counselling for life!
Click for information