Posted: Tue 22 Jul 2014 03:28:07 GMT
China, Kunshan, Jiangshu Province
Teaching Positions Available Now In Kunshan!(Free accommodation)
Shane English School, China
Experience: ENTRY LEVEL
Positions: 8
Degree Required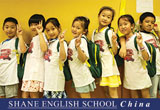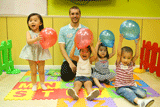 Details of Position
Shane English China is looking for fun, friendly and outgoing people with a keen interest in teaching young students. You will teach students between the ages of 3 and 16 in fun and engaging environment. All our schools maintain the highest standards in education by providing excellent course materials, technology and an engaging learning environment.

Shane English China has many schools in over 25 locations in China and one of them is sure to be the right fit for you. We recruit year-round but at present we are recruiting for the following locations:

SES Shanghai
Reporting to: School Manager
Based in: Shanghai HO ( Jingan)
Preferred starting date: ASAP
Basic Salary: RMB 10,000 – RMB 11,000 (depending on experience &
qualifications)
Housing Allowance: RMB 1,000
End of Contract Bonus: RMB 5,000
Performance Bonus: RMB 5,000 (paid end of contract)
Flight Reimbursement: None
Paid Holidays: 22 (inclusive of National holidays)
Teaching Hours: 90 hrs teaching hours per month (no office hours beyond the 90 hours)
Valid work visa

SES Hefei
Reporting to: Academic Manager
Based in: Hefei
Preferred starting date: ASAP
Basic Salary: RMB 9,000
Housing Allowance: Free accommodation
Health Insurance Reimbursement: up to RMB 1,300
End of Contract Bonus: RMB 3,000
Flight Reimbursement: up to RMB 4,200 (50% paid after 6 months, 50% paid end of contract)
Paid Holidays: 22 (inclusive of National holidays)
Teaching Hours: 90 hrs teaching hours per month (no office hours beyond the 90 hours)
Valid work visa

SES Jintan
Reporting to: School Manager
Based in: Jintan, Jiangsu Province
Preferred starting date: at the end of February
Basic Salary: RMB 9,000-10,000 (depending on experience &
Qualifications)
Housing Allowance: free shared accommodation or RMB 1,000 per month
Health Insurance Reimbursement: up to RMB 1,300
End of Contract Bonus: RMB 3,000
Flight Reimbursement: up to RMB 4,200 (50% paid after 6 months, 50% paid end of contract)
Paid Holidays: 22 (inclusive of National holidays)
Teaching Hours: 80 hrs teaching hours per month (some office hours required)
Valid work visa

SES Shanghai
Reporting to: School Manager
Based in: Shanghai Qingpu ( Zhujiajiao town)
Preferred starting date: Beginning of February
Basic Salary: RMB 10,000 – RMB 11,000 (depending on experience &
qualifications)
Housing Allowance: RMB 1,000
End of Contract Bonus: RMB 5,000
Performance Bonus: RMB 5,000 (paid end of contract)
Flight Reimbursement: None
Paid Holidays: 22 (inclusive of National holidays)
Teaching Hours: 100 hrs teaching hours per month (no office hours beyond the 100 hours)
Valid work visa

SES Shanghai
Reporting to: School Manager
Based in: Shanghai HO ( Jingan)
Preferred starting date: ASAP
Basic Salary: RMB 10,000 – RMB 11,000 (depending on experience &
qualifications)
Housing Allowance: RMB 1,000
End of Contract Bonus: RMB 5,000
Performance Bonus: RMB 5,000 (paid end of contract)
Flight Reimbursement: None
Paid Holidays: 22 (inclusive of National holidays)
Teaching Hours: 90 hrs teaching hours per month (no office hours beyond the 90 hours)
Valid work visa

SES Shanghai
Reporting to: School Manager
Based in: Shanghai YP
Preferred starting date: January 2015
Basic Salary: RMB 10,000 – RMB 11,000 (after tax)
Housing Allowance: 1000
End of Contract Bonus: RMB 5,000
Performance Bonus: RMB 5,000 (paid end of contract)
Flight Reimbursement: None
Paid Holidays: 16 (inclusive of National holidays)
Teaching Hours: 90 hrs teaching hours per month (no office hours beyond the 90 hours)
Valid work visa
NOTE: The teacher being guaranteed at least RMB5500 for 45 teaching hours a month during holiday period: two months in summer (July and August 2015) and one month in winter (January 2016).

SES Ningbo
Reporting to: Academic Manager
Based in: Ningbo
Preferred starting date: 7th January 2015
Basic Salary: RMB 9,000 – RMB 10,000 (depending on experience &
qualifications)
Housing Allowance: no
Health Insurance Reimbursement: up to RMB 1,300
End of Contract Bonus: RMB 3,000
Flight Reimbursement: up to RMB 4,200 (50% paid after 6 months, 50% paid end of contract)
Paid Holidays: 22 (inclusive of National holidays)
Teaching Hours: 84 hrs teaching hours per month (some office hours)
Valid work visa

TEACHERS, SES Liyang (1 teacher)
Reporting to: Academic Manager
Based in: Liyang Jiangsu Province
Preferred starting date: February 2015
Basic Salary: RMB 9000
Housing Allowance: RMB 1000
Health Insurance Reimbursement: up to RMB 1,300
End of Contract Bonus: RMB 3,000
Flight Reimbursement: up to RMB 4,200 (50% paid after 6 months, 50% paid end of contract)
Paid Holidays: 22 (inclusive of National holidays)
Teaching Hours: 80 hrs teaching hours per month (some office hours beyond the 80 hours)
Valid work visa


Qualifications
We would like to hear from candidates who are;
- Native English Speakers from Canada, the UK, America, New Zealand or Australia
- Have a recognized EFL qualification (TEFL/TESOL /CELTA/DELTA)
- Have a university degree
- Teaching experience preferred but not essential
-Are outgoing, enthusiastic, positive, sociable, hard-working, patient and professional
-Are looking for a challenge and enjoy working with young learners

Applications from people who do not meet all of the above criteria shall still be considered although only successful applicants will be contacted.

Salary and Benefits
Salaries are fully guaranteed and there are no hidden stipulations in our contracts. Further details of the salary will be given during the interview (Health Insurance, bonuses, etc.). Our salary packages are very competitive and will allow you to save and travel with relative ease.


Company Details
Company/Organisation:

Shane English School, China
More Company Information

Address:

11F Yin Fa Mansion
No. 1068 Beijing West Road
Shanghai
Shanghai
200041
China


Telephone:

+86 21 6135-3505 ext: 212

Fax:

+86 21 6253-4077

Contact person:

Neil Jones, Recruitment Manager
Email to a friend
Get Qualified
TEFL.Careers - Search, compare and review Teacher Training Courses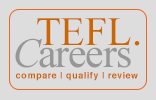 Unique accredited TEFL courses in Budapest, Crete, Florence, Ho Chi Minh City, Istanbul, Mexico, Pattaya, Phnom Penh, Porto, St. Petersburg, Sardinia. Expert training and mentoring. Accredited by College of Teachers and offering graduate credits towards MATESOL with Hamline University and St. Michael's College. Personalized job guidance and expert career counselling for life!
Click for information