1

Job(s) Found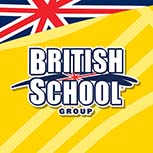 Deadline: Fri 13 Oct 2017 00:00:00 GMT
Italy , Milan
BSG Milano SRL
The ideal candidate must be able to:
- Monitor the students learning process and actively promote any necessary action to ensure it successfully leads to the achievement of each course objectives.
- Coordinate, coach and oversee teachers via observations in class, registers checks, level and staff meetings.
-Conduct entry level tests, assisting the secretarial staff in the info-sale-enrolment process action.

View Details

* Denotes EU nationals preferred