454

Job(s) Found
Deadline: Sat 30 Aug 2014 00:00:00 GMT
Australia , Sydney
English Language Company
Award-winning, large city centre English language school is looking for great teachers to join our team in Sydney for variable start dates from September onwards. If you are living in Sydney or planning to arrive on a working holiday visa and would like to work in an excellent, professional teaching environment then please contact us.
View Details

Deadline: Fri 13 Nov 2015 00:00:00 GMT
As a teacher with Interac, you will work in elementary, junior high, and high schools throughout Japan. These are our clients. Your job is two-fold: being a language instructor and a cultural ambassador. These two aspects are inseparable, and you, as a successful Interac teacher, will become an expert in both.
View Details
Deadline: Fri 31 Dec 0001 00:00:00 GMT
China , Zheng Zhou and All around China
CHINA EDUCATION CONSULTING SREVICE CO. Ltd
Year-round English, Math, Physics,Chemistry Teachers
View Details
Deadline: Fri 31 Jul 2015 00:00:00 GMT
Hong Kong , Hong Kong
English Excel
We are currently interviewing for positions starting in late June/July 2015. Successful candidates will be based in one of our 12 schools across Hong Kong, and be responsible for planning, preparing and teaching a set number of classes.
We offer comprehensive training for new teachers, including opportunities for professional development and curriculum production. Additional benefits include optional accommodation, a contract completion bonus and visa sponsorship.

View Details

Japan , Tokyo, Kanagawa, Chiba, Saitama, Aichi, and Shizuoka
Westgate Corporation
We have been providing conversation-based practical English lessons
since 1983 and hire over 380 instructors every year.
Westgate University Program is looking for individuals who are
highly motivated to teach at a Japanese university or a junior
college. We are a gateway to career development for highly motivated
professional English instructors around the world.
Find out more about Westgate and apply at www.westgate.co.jp !

View Details
Deadline: Fri 14 Aug 2015 00:00:00 GMT
China , Shanghai 201400
Shanghai Shine-U Training School
To teach oral English to local Chinese pupils / students
Basic work week is 40 hours inclusive of preparation work, with 24 hours actual teaching of oral English.
Five (5) days per week working days; with 'weekend' between Mondays to Friday.
The class size between 10 and 45 students, usually with Chinese teacher for assistance.
Student for Kindergarten / primary / junior / secondary students (Age from 3 to 15 years old)
Classes usually start at 0800-hrs and are of two-hour duration.
View Details
China , Fuzhou, Fujian Province
York English
York English is a progressive language school located in beautiful Fuzhou. We are committed to providing the best quality education possible by giving our teachers the training and support necessary.
View Details

Deadline: Wed 12 Aug 2015 00:00:00 GMT
Italy , Acireale, Catania, Sicily
Red Bus English School
Red Bus English School is a well established and friendly school in Eastern Sicily. We are looking for highly motivated and dynamic teachers who create enjoyable, stimulating lessons and build relationships with their students. In return we provide pleasant working conditions and opportunities for professional development as well as a beautiful location and motivated students.
View Details
China , Shanghai, Beijing, Guangzhou, Hangzhou, Xi'an, Fuzhou, Wenzhou and more!
TEFL Panda
Top ESL jobs across China. Earn 8,000RMB - 12,000RMB per month! Accommodation, Flight Reinbursement, Work Visa and Full support from TEFL Panda International Team!
School Locations include Beijing, Shanghai, Guangzhou, Shenzhen, Hangzhou, Kunming,Fuzhou, Wenzhou and more!
School type include public pirmary to high school ,university ,Training centers.
Apply today or talk to TEFL Panda to see if teaching in China could be for you!

View Details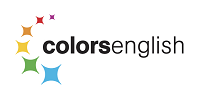 Deadline: Mon 14 Sep 2015 00:00:00 GMT
Spain , Roquetas de Mar
colorsenglish
One Pre-school / Primary teacher.
Two teachers to teach from Primary to adults levels.
Previous experience in Cambridge Exam Preparation is required.


View Details

* Denotes EU nationals preferred