448

Job(s) Found


Spain , Calle Conde, 24 Lugo 27003
Welcome English School
We are a medium sized language school in Lugo, Northern Spain. The classes have a maximum of 8 students per class and are mostly of primary age kids, with some teens and adults classes. There are 7 teachers in the school,
View Details

Deadline: Wed 30 Sep 2015 00:00:00 GMT
Spain , GALICIA and NAVARRA
Play & Say
NATIVE TEACHERS & ACTIVITY LEADERS TO WORK IN CAMPS WITH CHILDREN IN NORTHERN SPAIN
SALARY+HEALTH INSURANCE+ACCOMMODATION+FOOD PROVIDED BY THE COMPANY

View Details

Deadline: Wed 30 Sep 2015 00:00:00 GMT
Spain , City Centre, Zaragoza, Spain
Allhallows School SL
Sprake School is a very established and popular Language school in Zaragoza,Spain. It requires 4 TEFL qualified, quite experienced, mother-tongue English teachers. Experience with exam syllabuses essential, with conversation skills as a priority . You MUST be a native speaker,and always a EU citizen. A very competitive salary,1200€ nett for 4.5 days, am and pm, with 24/25h contact hours/week + prep. Classes mainly to Uni students, adults and professionals. Full job and city description sent
View Details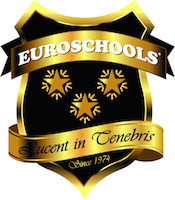 Deadline: Mon 31 Aug 2015 00:00:00 GMT
Spain , Vigo
European Language Schools, S.L.
Vacancy for 1st class EFL teacher,start 1/10/2015 to 30/6/2016.Prestigious,highly professional EFL schools,estd. 1974;attractive surroundings,well equipped classrooms,resource materials,coursebooks,teacher manuals,CDs,DVDs,etc.;pleasant,friendly atmosphere,15 classrooms,normal student max.10 per class.Communicative Method.Students 5 yrs to adult.Levels: beginners to Proficiency.Preparation for Cambridge exams;Fantastic setting,west coast Spain,pleasant climate,beautiful beaches,mountains,valleys
View Details

Deadline: Wed 30 Sep 2015 00:00:00 GMT
Spain , Huelva, Andalucia
Kedaro
*24 hours a week
*8-10 students maximum per class.
*1000 € after tax
*Kids classes, Cambridge & Trinity exam preparation courses for adults.
*Free spanish lessons and professional development courses
*Close proximity to the beaches and mountain ranges of Andalucia.


View Details
Deadline: Wed 30 Sep 2015 00:00:00 GMT
China , Beijing
NNP Solutions
Please send your resume, 2 recommendation letters as well as a recent personal picture (For employee files) to eva@nnpsolutions.com if you are interested! We will contact you soon for the interviews.

View Details
Deadline: Tue 15 Sep 2015 00:00:00 GMT
Spain , All over the country
Multilingual Education Development & Support
Becoming a Language Assistant in a Spanish school with Meddeas is a unique experience that will stay with you for your entire life. During one academic year, you will enroll a structured training programme and cooperate with a Spanish school. Moreover, you will add international experience and transferable skills to your CV while discovering a new culture and language and receiving a monthly grant.
View Details
Deadline: Wed 30 Sep 2015 00:00:00 GMT
Saudi Arabia , Al-hasa
Kaplan International
The International Institute of Languages is seeking experienced individuals for the role of English Teacher for NITI based at the Al Hasa Campus. Reporting to the Senior Teacher, the successful candidates will be responsible for the delivery of Kaplan's English curriculum to national students who need a solid foundation in English which will allow them to enter employment with one of NITI's partner companies such as Saudi Aramco (the state oil company). You will work in a technologically-advan
View Details
Deadline: Fri 17 Jul 2015 00:00:00 GMT
United Kingdom , 21 centres in the UK
Ardmore Language Schools
The EFL Teacher's key responsibility is the preparation, co-ordination and teaching of English as part of the academic programme. All EFL Teachers report directly to the DOS and work closely with them to assist in the student testing, timetabling, progress monitoring and administration of EFL classes.
View Details
Deadline: Fri 31 Jul 2015 00:00:00 GMT
Ukraine , Kiev, Odessa
Educational Solutions Group
The Educational Solutions Group, a British owned company, seeks CELTA/DELTA qualified native speakers for teaching positions in Ukraine starting late August. An excellent opportunity for those wishing to join a professional school with a clearly structured career path.
We offer a personalized and integrated teacher development programme together with a comprehensive benefits package.
Positions available: Kiev and Odessa
Interviews held in UK / Ireland / Ukraine

View Details

* Denotes EU nationals preferred