371

Job(s) Found
Deadline: Wed 31 Dec 2014 00:00:00 GMT
China , Suzhou, China
EF English First
EF Suzhou seek experienced native English teachers for children aged 3 to 18.
Starting salary 11,000 Net. (See full description); medical insurance; flight allowance; and student retention bonuses.
Collaborative management, excellent continuing professional development up to mini-MBA.
Opportunities for senior teachers and DoS positions as we expand.
Suzhou: called "Paradise on Earth", and a World-Heritage site famous for gardens, canals and natural lakes.

View Details

Vietnam , Hanoi and Saigon
Reliable English school

A syllabus and materials are provided for each level, though teachers are encouraged to supplement as they see fit. An extensive range of supplementary materials are available, and we have regular teaching workshops.
For new teachers there will be:
- An induction regarding the school and the levels they're teaching (along with training regarding the IELTS exam, if you have not taught it before)
- Initial assistance with lesson planning
- Regular observations with constructive (not critical)
View Details

Deadline: Fri 13 Nov 2015 00:00:00 GMT
As a teacher with Interac, you will work in elementary, junior high, and high schools throughout Japan. These are our clients. Your job is two-fold: being a language instructor and a cultural ambassador. These two aspects are inseparable, and you, as a successful Interac teacher, will become an expert in both.
View Details
Deadline: Wed 30 Sep 2015 00:00:00 GMT
Hong Kong , Hong Kong
English Excel
We are currently interviewing for positions starting in October 2015. Successful candidates will be based in one of our 12 schools across Hong Kong, and be responsible for planning, preparing and teaching a set number of classes.
We offer comprehensive training for new teachers, including opportunities for professional development and curriculum production. Additional benefits include optional accommodation, a contract completion bonus and visa sponsorship.

View Details
Deadline: Tue 01 Dec 2015 00:00:00 GMT
China , All cities in China
Teach Abroad Recruiting
Please note: you do not need any knowledge of the Chinese language. Any knowledge would be desirable, but is not essential.
View Details


Deadline: Sat 31 Oct 2015 00:00:00 GMT
China , hangzhou
Euroasia
The role will be teaching drama lessons to children aged 7 to 16.
There will be 36 hours maximum teaching hours per week, (this includes group and individual tuition). The teacher will be required to prepare a teaching plan according to tuition timetable provided, in advance.

View Details
Deadline: Fri 01 Jan 2016 00:00:00 GMT
Honduras , Cofradía's Bilingual School- Cofradía Cortes
Cofradia's Bilingual School
CBS offers exciting and challenging opportunities not just to teach English but to be part of an international team of volunteers working together to inspire our students and help them to build a brighter future for themselves and their community. Cofradía's Bilingual School is currently recruiting teachers for the 2015-2016 school year. The CBS school year goes from mid-August to mid-June. Teaching experience and Spanish skills are not required.
View Details
China , Shanghai, Beijing, Guangzhou, Hangzhou, Xi'an, Fuzhou, Wenzhou and more!
TEFL Panda
Top ESL jobs across China. Earn 8,000RMB - 12,000RMB per month! Accommodation, Flight Reinbursement, Work Visa and Full support from TEFL Panda International Team!
School Locations include Beijing, Shanghai, Guangzhou, Shenzhen, Hangzhou, Kunming,Fuzhou, Wenzhou and more!
School type include public pirmary to high school ,university ,Training centers.
Apply today or talk to TEFL Panda to see if teaching in China could be for you!

View Details
Deadline: Tue 25 Aug 2015 00:00:00 GMT
Saudi Arabia , multiple locations
Hire Pro LLC
ESL instructor in a vocational school
Students 18-24 years old

View Details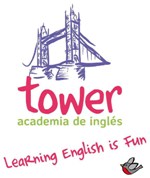 Deadline: Sun 01 Nov 2015 00:00:00 GMT
Spain , Ecija, province of Seville
CALAC - Tower English
1 Exam Preparation Teacher. Young adolescents (12-15 yrs) and adults(16+).
Trinity GESE, Cambridge or Trinity B1, B2 and C1.
1 Very Young and Young Learners Teacher.
Due to popular demand, we are expanding our VYL department (3-14yrs)
Excellent timetable, salary and work environment. Coaching opportunities with resident teacher trainer. Career prospects. Écija is a medium-size, attractive, safe and friendly inland town located between the cities of Seville and Cordoba, in Southern Spain.

View Details

* Denotes EU nationals preferred