529

Job(s) Found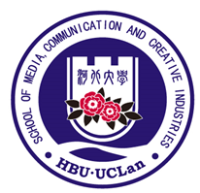 Deadline: Sat 14 May 2016 00:00:00 GMT
China , Baoding, Hebei Province, China
University of Central Lancashire (UCLan)
Hebei University (HBU) & The University of Central Lancashire (UCLan) are looking to recruit EAP lecturers to support their joint school 'HBU-UCLan School of Media, Communications & Creative Industries'.
View Details


Deadline: Wed 01 Jun 2016 00:00:00 GMT
Spain , El Puerto de Santa María
El Puerto Inglés
El Puerto Inglés is a modern language school in the south of Spain which boasts brand new facilities. We are seeking one full-time, Native Level English teacher. El Puerto Inglés is an official Cambridge Preparation Centre. The work atmosphere is ideal and you will have all the resources you could ever dream of. If you are interested in working in an academy where you will be appreciated, then why not relocate to lovely El puerto de Santa María?
View Details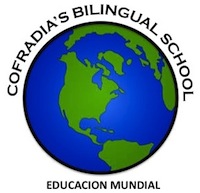 Deadline: Wed 31 Aug 2016 00:00:00 GMT
Honduras , Cofradía's Bilingual School- Cofradía Cortes
Cofradia's Bilingual School
CBS offers exciting and challenging opportunities not just to teach English but to be part of an international team of volunteers working together to inspire our students and help them to build a brighter future for themselves and their community. Cofradía's Bilingual School is currently recruiting teachers for the 2016-2017 year. The CBS school year goes from mid-August to mid-June. Teaching experience and Spanish skills are not required.
View Details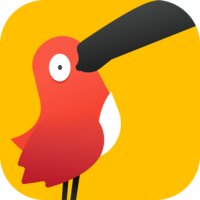 Deadline: Mon 31 Aug 2015 00:00:00 GMT
Online English , Online
Cambly
We're looking for experienced English teachers/tutors to practice conversational English with students via video chat.
View Details

Deadline: Thu 26 May 2016 00:00:00 GMT
Spain , AVENIDA DE LA BUHAIRA 17, SEVILLA, SPAIN
Speak Your Mind Sevilla
Full time EFL teacher in Seville 2016/17 academic year
View Details

Deadline: Sun 17 Jul 2016 00:00:00 GMT
Czech Republic , Liberec
Castle English Language School
Recruiting for September 2016. We're looking for two highly-motivated, enthusiastic, and creative native speaker teachers to join our small family-run school located in the beautiful mountain city of Liberec in the Czech Republic.
View Details
China , Chengdu, Quanzhou, Kaifeng, Fujian, Julong and Harbin
Balboa City School International Recruiting
Teachers for Public High Schools and Primary Schools with Balboa City School International Dual Diploma Program in various cities in China. Earn a minimum of 14,000 RMB for 25 total hours of teaching as well as office hours. These positions are for educators with at least 2 years teaching experience.
View Details

Deadline: Tue 17 May 2016 00:00:00 GMT
Saudi Arabia , Dharan, Saudi Arabia
BlueForce Inc
Candidates will be required to submit the below documents electronically to be considered for the position:
1. Resume
2. Copies of all degrees (diplomas)
3. Official transcripts with school seal visible for relevant degrees (unofficial transcript copies acceptable with proof of official transcript order)
4. Copies of all relevant certification diplomas/certificates (such as TESOL or DLI)

View Details


Deadline: Fri 17 Jun 2016 00:00:00 GMT
Positions available for EFL Teachers on Intensive English and Sports Course for children 5 to 18 and young adults. Timetable is full-time Monday to Friday, non-residential . Daily lessons include teaching Reading, Wrtiting, Listening and Speaking skills via games and exercises. Children also have Sports and Aqua Activities with qualified Instructors with native level English. Work is challenging and intensive and ideal for those who love working with children.
View Details

Deadline: Fri 30 Sep 2016 00:00:00 GMT
Vietnam , Taiwan , Indonesia , China , Japan , Japan, Taiwan, China, Indonesia, Vietnam and Worldwide
TEFLOne Recruitment
Were a TEFL recruitment agency owned and managed by teachers, which specialises in placing new and experienced candidates in some of the best jobs around Asia. We understand what its like to go to a new country to start a new profession and new life, and were advisors as much as we are recruiters. Well make sure youre happy with your placement.
Variety of positions teaching YLs and adults as well as in company business English training.
Positions available every month year round.

View Details

* Denotes EU nationals preferred