485

Job(s) Found
Hong Kong , Causeway Bay, Hong Kong
miniMinds
We offer a diversity of teaching opportunities in a small group setting - ranging from phonics and oral conversations for kindergarteners to creative and analytical writing for primary and secondary students. Besides teaching, our teachers are also involved in curriculum building effort, teachers' workshop and other development programmes to support teachers' personal and professional aspiration and growth.
View Details

Deadline: Fri 09 Sep 2016 00:00:00 GMT
Mexico , Huajuapan de León, Oaxaca, Mexico
Universidad Tecnológica de la Mixteca
The Universidad Tecnológica de la Mixteca (UTM) is a small university in rural southern Mexico. UTM has a reputation for academic exellence and has produced some of the finest graduates from the state of Oaxaca. We are currently looking for two professional self-starters to join our languages department as EFL Professors. Successful candidates will help UTM in its mission to shape the future of Oaxaca through first class education.
View Details
China , Teach in Dongguan and Quanzhou, China
Balboa City School International Recruiting
Teach in Public High Schools with Balboa City School International Dual Diploma Program. Earn a minimum of 14,000 RMB for 25 total hours of teaching as well as office hours. These positions are for educators with at least 2 years teaching experience.
Contact Michael Wisner via the link below.
USA Phone- 1-619-535-7541
Skype- michael.wisner7
M-F Pacific Time Zone USA 10:30 am to 6:30 pm

View Details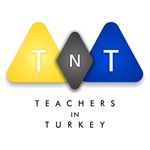 Deadline: Mon 19 Sep 2016 00:00:00 GMT
Turkey , Turkey
Teachers In Turkey
The most secured ELT positions in the most respected private schools all around Turkey. Teachers in Turkey is a company composed of a group of English Language Teachers. Educational training,personal assistance and legal support. Re-positioning. Educational consultancy. Teachers in Turkey provides teachers a wonderful opportunity to live and work in the "cradle of civilization" and experience the fusion of the East and the West.
View Details

Spain , Salamanca
Salamanca Speaks English School
Small and friendly English school in Salamanca, Spain, specializing in English conversation classes for children and adults, is searching for a native level English teacher for the 2016/2017 school year. Experience working with students of all ages is a plus. Experience with Cambridge exams (or similar) is also a plus.
View Details

Deadline: Sat 17 Sep 2016 00:00:00 GMT
Poland , Bielsko-Biała, Poland
Oxford Primary/ Oxford Centre
Oxford School in Bielsko-Biała, Poland is seeking a Native level English teacher to teach at our Oxford Primary and Oxford Language School.
View Details
Deadline: Wed 31 Aug 2016 00:00:00 GMT
Spain , Santpedor
Golden Gate English School SCP
Dynamic, qualified and enthusiastic English teacher required for the upcoming academic year 2016-2017. We're rockin' into our tenth year, come and be a part of the action! Young learners, teens and adults are the ages we work with, as well as prep for Cambridge FCE, CAE and CPE exams.
View Details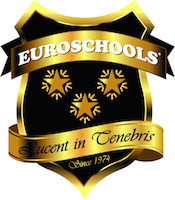 Deadline: Wed 31 Aug 2016 00:00:00 GMT
Spain , Vigo
European Language Schools, S.L.
Vacancy for 1st class EFL teacher,start 3/10/2016 to 30/6/2017.Prestigious,highly professional EFL schools,estd. 1974;attractive surroundings,well equipped classrooms,resource materials,coursebooks,teacher manuals,iPads,DVDs,etc.;pleasant,friendly atmosphere,15 classrooms,normal student max.10 per class.Communicative Method. AGES 5 yrs to adult. Levels: beginners to Proficiency.Preparation for Cambridge exams;Fantastic setting,west coast Spain,pleasant climate,beautiful beaches,mountains,valleys
View Details
Deadline: Fri 30 Sep 2016 00:00:00 GMT
Azerbaijan , Baku
Language Solutions International
Business English Instructor required in Baku, Azerbaijan. Salary 45, 600 AZN per annum. 1 year contract - to start from September 2016.
View Details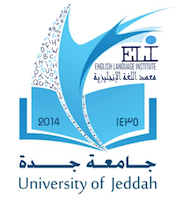 Deadline: Fri 15 May 2015 00:00:00 GMT
Saudi Arabia , Jeddah
University of Jeddah
The English Language Institute at University of Jeddah (ELI-UJ), Jeddah Saudi Arabia is now accepting applications for male and female native level English English language instructors.
View Details

* Denotes EU nationals preferred