337

Job(s) Found - Click on POSITION to access complete job posting
Thu 13 Nov 2014 16:39:30 GMT
Vietnam, Vung tau, Viet nam
Cleverlearn
Teaching English to children and Aldult.
Making lesson plan
marking the assignments
Doing oral testing...

View Details
Wed 12 Nov 2014 15:58:16 GMT
Egypt, Morocco, Qatar, Doha, Ahouza, Heliopolis and Rabat

British Council
The British Council Middle East and North Africa (MENA) are expanding its teaching operations and are looking for Senior Teachers and Teachers to work in our vibrant teaching centres in Doha, Agouza, Heliopolis and Rabat.
View Details
Tue 18 Nov 2014 15:49:07 GMT

Spain, FIGUERES, GIRONA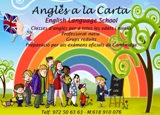 Anglès a la Carta
Native TEFL teachers required for 2015 academic year, starting 8th January until mid-June, with the possibility of renewal in September.
Small, reputable English school in Figueres near Spain´s Costa Brava seeks dedicated, professional and motivating teachers to join our team. We teach groups of no more than 5 students at a time, mainly children and teenagers from 6-18 years old. We currently have over 300 students and 8 members of staff.

View Details
Sun 23 Mar 2014 15:15:32 GMT
South Korea, Seoul and Daejeon city
KoreaConnections
Koreaconnections has consistently been one of the top placement agencies since 2005, certified and selected by the Department of Education and has successfully placed over 800 English teachers to public schools and selected private institutes nationwide.
View Details
Sat 23 Aug 2014 15:13:25 GMT
Saudi Arabia, Various locations
European Centre
European Centre seeks corporate English language instructors (male status applicants only) for its projects in the petrochemicals, utilities and heavy industries sectors. Applications are especially welcome from instructors who take a task based approach to English language teaching. We offer work visas from the get go, leading to iqamas (residence permits) within the first three months of service in Saudi Arabia.
View Details
Thu 27 Nov 2014 14:59:45 GMT
Saudi Arabia, Air Bases in Riyadh, Dhahran or Ta'if - VARIOUS AS THE COMPANY REQUIRES
Beaniejob
English Language Teachers – US$ 52,700 tax-free – Saudi Arabia, Military Training Centre –1 year renewable contract. Immediate start (if Australian, Canadian or South African). Other possible 2015 starts too for other nationalities.

TAGS:
Saudi Arabia, ESL, EFL, Education, Technical Language Training, IELTS, IELTS Training, IELTS Examiner, English Language, English Language Teaching, English Language Instructors, English Teaching Vacancies, Teaching Vacancies Saudi Arabia, English Teaching Job

View Details
Thu 27 Nov 2014 14:38:53 GMT

Italy, Province Of Treviso, Veneto ( 25 miles from Venice)
British Institutes
British Institutes, Province of Treviso - Veneto is looking for full-time, professional, lively and motivated mother tongue English Teachers.
View Details
Fri 07 Nov 2014 14:34:12 GMT

Spain, Almería, Andalucia
MCGINTY SCHOOL OF ENGLISH
Director of Studies required for leading private English language school, Almeria, southern Spain.
View Details
Fri 21 Nov 2014 14:30:18 GMT

Italy, Milan, Turin, Rome and Bergmono
Linguarama
Full time Business English Trainers - Milan, Turin, Bergamo and Rome

ADOS Turin

Fully qualified and committed teachers with relevant experience (two years minimum)

View Details
Thu 27 Nov 2014 14:28:51 GMT
Belarus, Minsk
EPAM Systems
EPAM Systems, a leading software services and solutions provider from Central and Eastern Europe, is looking for a professional native English teacher.
View Details

* Denotes EU nationals preferred