354

Job(s) Found - Click on POSITION to access complete job posting
Wed 21 Jan 2015 10:10:44 GMT

United Kingdom, London
Bell
Bell London is entering a new and exciting phase of growth and is seeking an Assistant Director of Studies to be involved in supporting the delivery of the schools rich portfolio of courses which include University Foundation and Master Preparation programmes, a CELTA training course as well as a range of EFL courses
View Details
Sun 25 Jan 2015 10:06:11 GMT
Slovakia, Czech Republic, Austria, Various towns and cities
Sidas Language School
An enjoyable, travelling teaching experience that allows you to teach a great variety of different students, to learn more about your own skills and how to overcome different teaching challenges and lets you see a great deal of a country in a short space of time.
View Details
Sun 02 Nov 2014 09:38:08 GMT
China, Shanghai

Shanghai Euroway Training Centre
Shanghai Euroway Training Centre is professionally run with joint western/Chinese management. With its high reputation on education and service quality, there have been more than 5000 students who have studied with us since 8 years ago the company set up. As a leading language centre, we offer excellent opportunities for teachers wishing to make a career in English language teaching and promotion opportunities exist within the organization for talented and focused individuals.
View Details
Mon 29 Dec 2014 09:30:57 GMT
Italy, Putignano (Bari)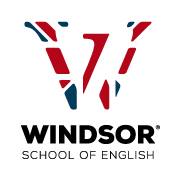 Windsor School
Windsors School needs a teacher for a fixed term of 5 months (7/1/2015 - 6/6/2015).
The school is in Putignano in the south of Italy, just 40 kms far from Bari.
The contract is up to 25 hours per week. The rate of pay is 1000 euros after taxes per month.
The accommodation to share with another teacher (each teacher has his own room) is in the center and it is very comfortable. It costs €150,00 per month plus bills.

View Details
Thu 29 May 2014 10:40:46 GMT
China, Qingdao

Premier English
British owned and run company.
Based in Qingdao, one of China's cleanest and most desirable cities.
Salary 8,000 to 10,000 RMB per month.
FREE flights.
FREE Mandarin lessons (up to an hour every weekday)
FREE modern accommodation provided

View Details
Mon 10 Nov 2014 08:54:48 GMT

United Kingdom, Sussex
Bede's Summer School
We are looking for suitably-qualified, talented teachers who have not only a passion for teaching, but also the ability to adapt to all the different aspects of the role, and for those who are willing to carry out non-academic duties such as supervision duties, sports and activities,excursions and airport duties with professionalism and flexibility.
View Details
Sun 04 Jan 2015 08:54:14 GMT
Saudi Arabia, Riyadh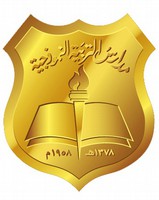 Al Tarbiyah Al Namouthajiyah Schools
Experience male and female English teachers required for an international school in Riyadh.
View Details
Thu 22 Jan 2015 08:47:37 GMT
Kuwait, Kuwait
American Univeristy Of The Middle East
Teaching English courses for first year student.
View Details
Wed 24 Dec 2014 08:37:58 GMT
Japan, Throughout Japan

Interac
We are actively seeking applications from native-level English speakers currently residing in the United States of America, Canada, the United Kingdom, Australia, and New Zealand for teaching positions starting in Japan from mid-2015. Discover the spirit of Japan working in the Japanese school system. Help us enrich the lives of hundreds of thousands of children every year by sharing your knowledge and insights of English and international culture.
View Details
Tue 30 Sep 2014 08:36:22 GMT
Japan, Taiwan, China, Indonesia, Vietnam and Worldwide

TEFLOne Recruitment
Were a TEFL recruitment agency owned and managed by teachers, which specialises in placing new and experienced candidates in some of the best jobs around Asia. We understand what its like to go to a new country to start a new profession and new life, and were advisors as much as we are recruiters. Well make sure youre happy with your placement.

Variety of positions teaching YLs and adults as well as in company business English training. Positions available every month year round.
View Details

* Denotes EU nationals preferred
Job Search Tips
Job search results are shown in date chronological order. In default mode, Total Jobs link shows most recently updated jobs at top. New Jobs includes posts added within the past 24 hours. Advanced Search offers a selection of additional job search criteria. Each page at TEFL.com includes the Find a Job search at top of page, below main menu.