432

Job(s) Found
Vietnam , Ho Chi Minh City, Ha Noi, Vung Tau, Da Nang, Hai Phong, Can Tho, Binh Duong and Bien Hoa
ILA Vietnam
ILA is Vietnam's leading English language school with 27 centres spanning the length of the country. We employ more than 450 Native English Speakers and provide ongoing professional development and excellent career opportunities for all staff. ILA Vietnam teaches more than 40,000 students a year ranging from beginner to advanced level including IELTS, TOEFL and Academic English. Regulated by NEAS, we have small class sizes and offer all the support and resources a teacher could wish for.
View Details
Deadline: Thu 03 Aug 2017 00:00:00 GMT
China , Cixi City, Zhejiang Province
UIA - Cixi
-- Teach focused and dedicated students to prepare for studying abroard.
-- Great Package Offered!
-- Earn a % from your hard work through our "Projects" initiative
-- Modest Teaching Hours, Great Working Hours

View Details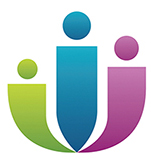 Myanmar , Mandalay
Windsor International School
Our School is the first Edexcel School in Myanmar.We are a friendly institution and we provides our students a pathway to a truly world-class education. This is an exciting opportunity to teach the first generation of children for decades, the British Curriculum, and way of learning.
The successful applicant will normally hold a degree in the field of Education or PGCE.A competitive Salary,visa,Accomodation Allowance,paid Holidays,medical insurance,tour arrangements,are the impressive benefits.

View Details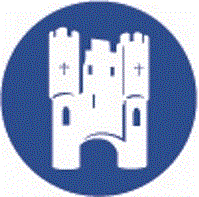 China , Fuzhou
York English
• Two week initial training, with ongoing training through out the contract.
• An average of 15 – 18 teaching hours per week
• Classes have a maximum of 16 students
• Students are between 4 – 16 years old.
• Teachers are expected to plan and prepare lessons for which the school provides an ample supply of resources and materials to use
• Teachers are expected to give lively and interesting lessons based on the topic for the lesson and the curriculum provided

View Details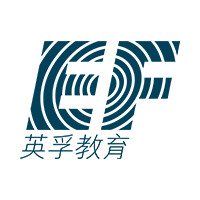 China , Changchun,Jilin ,China
EF Changchun
Looking for a change of scenery? Looking to get into ESL teaching? Then EF Changchun is the place for you!
EF is the leading education provider in the world, with EF Changchun being one of the most well-established franchises in China, boasting four centres spread across the city.
We are looking for candidates who are positive, motivated, enthusiastic and flexible, with a professional attitude towards teaching and an interest in developing their skills and experience.

View Details
Deadline: Sat 01 Oct 2016 00:00:00 GMT
China , Multi-cities
Teach Abroad Recruiting
• Salary: 12,000 to 25,000 RMB/month after tax
• Contract length: One year contract (renewable)
• Benefits: Health Benefits, Free Accommodation or Housing Allowance, Paid Holidays, Subsidized Flights, Work Visa/Work & Residence Permits Provided, End of Contract Bonuses, Free Mandarin lessons.

View Details
China , WSE located cities
Wall Street English(China)
1. Conduct classroom lessons according to the WSE methodology.
2. Prepare and teach classes in center or online as scheduled.
3. Give feedback to students
4. Help students reach the level of English established in their learning objective.
5. Provide advice and assistance to students, in and out of the classroom.
6. Be flexible to teach in multiple centers within the same city.
7. Promote and preserve a pleasant and courteous atmosphere in the Center.

View Details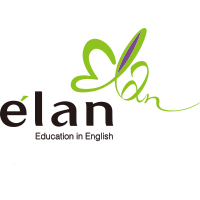 China , Beijing, Shanghai, Shenzhen
Time Education China Holdings Ltd.
Library Coaches:
- Engage with and explore literature with students
- Maintain a positive and encouraging learning environment
- Identify strengths and weaknesses of students through data analysis
English Teachers:
- Teach Core Literature, Reading and Writing Courses
- Coach in the Library
- Research and Development Projects

View Details

Deadline: Wed 30 Nov 2016 00:00:00 GMT
Online English , Online
UStalk
A UStalk Teacher:
• Teaches students between the ages of 5 and 12 from all over China
• Is given high quality class materials in advance of lessons
• Engages students in 1-on-1 face-to-face online interaction alongside the lesson content
• Motivates students to achieve
• Shows a passion for teaching
• Is committed to personal and professional growth

View Details

Deadline: Sat 31 Dec 2016 00:00:00 GMT
China , Nanjing, Jiangsu
Nanjing Giraffe English
1. ESl teacher for young learners.
2. Competitive salary.
3. Modern city.
4. Historical city

View Details

* Denotes EU nationals preferred