449

Job(s) Found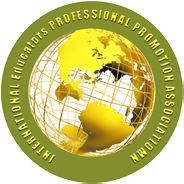 Deadline: Sun 04 Dec 2016 00:00:00 GMT
China , Shanghai, Shenzhen, Hangzhou, Qingdao,etc
International Educators Professional Promotion Association
A very competitive package of 15,000RMB-22,000RMB according to teachers' subject, qualification and experience together with A legal working visa (as an expert teacher, not as an ordinary worker) and health insurance; you are flexible in choosing to teach young learners or teenagers or adults; and you can decide to take positions in government schools or private sector as long as you are qualified to get a working visa.
Positions are available in most of the cities around China.

View Details

Deadline: Fri 16 Sep 2016 00:00:00 GMT
Spain , Vitoria-Gasteiz, Alava
Teachers Vitoria centro de idiomas
URGENT! We need 1 Full time Teacher. Position starting Sept 13th 2016, all teachers expected to work until 30/06/2017, with a possibility to extend for further years. Contract is 32 hours a week, 27 teaching hours.Position involves teaching general English to children from age 3 upwards, teenagers, adults at all levels in groups as well as one-to-one, business classes in our schools or in-company, EAP courses and Cambridge Exams Preparation Courses,TOEFL etc. Native speakers.
View Details
Deadline: Fri 30 Sep 2016 00:00:00 GMT
Online English , Online
Hujiang
As an online English teacher with Hujiang, you are making learning easier, fairer and more enjoyable by providing the best quality of ESL tutorial and teaching to our e-learners from various backgrounds: K12 students, business professionals and learners from all kinds of industry.
View Details

Deadline: Thu 13 Oct 2016 00:00:00 GMT
Spain , All over Spain
Multilingual Education Development & Support
Immediate start! Teach in Spain and receive a monthly income (enough for living in Spain), TEFL-related certified training and the opportunity to explore a country.
If you are a native-level English speaker, and want to build your curriculum while living a great experience in Spain, this program is your opportunity. Selected candidates will join Spanish schools to cooperate as language assistants with 20 teaching hours per week starting in Oct. 2016 / Jan. 2017- until June 2017.

View Details
Deadline: Sat 31 Dec 2016 00:00:00 GMT
Saudi Arabia , Saudi Arabia
Quality Education Holding Company (QEHC)
Quality Education Holding Company is looking for male and female ESL teachers to work with our renowned universities and international schools across kingdom of Saudi Arabia.
View Details
Deadline: Sat 01 Oct 2016 00:00:00 GMT
Colombia , Bogota
ESLstarter Ltd
- Teach in a government endorsed program under Colombian Ministry of Education
- Experience life in one of South America's most amazing destinations
- Join a huge social initiative with the intent to build a bilingual Colombia
- Exciting co-teach role at a Colombian school, college or university
- Full 2 week orientation in Bogota
- Domestic flight from Bogota to placement location
- Choose from 5 or 10 month contract
- Teach 25 classes per week, Mon - Fri
- Start January 2017

View Details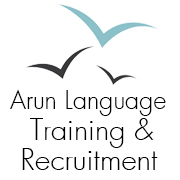 China , Datong Huhehaote Anshan Zhenjiang Zhengzhou Shijiazhuang
Arun Language Training & Recruitment Ltd
Teaching vacancies at secondary schools and language schools in China.

Further information provided at interview.

Apply now and arrange UK Skype interview.

View Details

Deadline: Sat 30 Jul 2016 00:00:00 GMT
United Kingdom , Newbury, York and Bristol
OISE Limited
OISE Young Learners' Schools requires residential and non-residential TEFL teachers for its 2016 summer and year round courses.
Teaching for OISE involves small, intensive classes with a maximum of eight students. The syllabus has been created to provide ample material for both newly-qualified and experienced teachers, with excellent lesson plans.
Contracts are available for 1-6 weeks.

View Details
China , Beijing&Tianjin
Ideal Education Group
The commitments:
1) 20-25 face-to-face teaching periods each week. Each teaching period is of 45 minutes duration.
2) 10 office periods each week, each teaching period is of 45 minutes duration.

View Details

France , Dunkerque
Dunkirk Adult Learning
Teaching English and/or French from basic to advanced level to adult refugees.
Outreach to help refugees who are less confident to come to the centre to participate fully.
Encouraging the ethos and values of Dunkirk Adult Learning Centre ''Learning to bring understanding of people's lives and the society we live in.''
Facilitating refugee participation and leadership.
Ensuring the Adult Learning Centre is organised and contributing to managing the centre.

View Details

* Denotes EU nationals preferred