582

Job(s) Found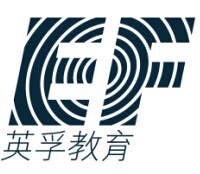 China , Harbin,Heilongjiang Province
EF English First Harbin School
Welcome to EF English First Harbin.Whether you are looking for TEFL jobs in China or ESL jobs in China,our school offers fantastic teaching careers and all the support you would expect from EF,the largest language training provider.
Our teachers have come from all over the world to experience working in China and living in Harbin.We welcome applications from TEFL qualified teachers all year round,and look forward to hearing from you.

View Details
Deadline: Fri 30 Sep 2016 00:00:00 GMT
China , Shantou, Guangdong Province, P.R. China
Shantou Foreign Language and Business Academy
OESEC is a language school set up within a government high school - Shantou Foreign Language and Business Academy. We have been running for the past thirteen years and are now firmly established in the market. At present we run both full time and part time courses in General, Business and exam English. In the very near future we aim to extend our teaching to include Corporate Language training and English for Special purposes.
View Details
Deadline: Thu 30 Jun 2016 00:00:00 GMT
United Arab Emirates , Ajman, Dubai, Fujairah, Ras Al Khaimah and Sharjah
Astute Education Ltd
Primary ESL Teacher - United Arab Emirates
Start from September 2016 / January 2017
TAX FREE Salary - Approximately £48,000 / 68,600 USD NET per year
Part of the UAE Ministry of Education Reform Project
Interviews to be held in the UK in July 2016

View Details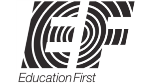 China , Over 50 cities throughout China
EF Education First
• Planning and delivering lessons to children ages 3-18 in groups of up to 16 students
• Using electronic media and EF's award-winning ESL courseware to teach English efficiently and effectively
• Evaluating student progress and providing ongoing guidance for improvement to both students and their parents
• Assigning and evaluating out of class exercises
• Participating in social activities with students organized by your school to encourage oral English proficiency

View Details
Hong Kong , Causeway Bay, Hong Kong
miniMinds
We offer a diversity of teaching opportunities in a small group setting - ranging from phonics and oral conversations for kindergarteners to creative and analytical writing for primary and secondary students. Besides teaching, our teachers are also involved in curriculum building effort, teachers' workshop and other development programmes to support teachers' personal and professional aspiration and growth.
View Details

Deadline: Fri 10 Jun 2016 00:00:00 GMT
Myanmar , Yangon
Brainworks - TOTAL group of schools
Please make sure you specify which specific position you are applying for.
View Details

Deadline: Thu 26 May 2016 00:00:00 GMT
Spain , AVENIDA DE LA BUHAIRA 17, SEVILLA, SPAIN
Speak Your Mind Sevilla
Full time EFL teacher in Seville 2016/17 academic year
View Details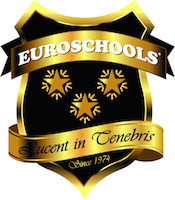 Deadline: Sat 16 Jul 2016 00:00:00 GMT
Spain , Vigo
European Language Schools, S.L.
Vacancy for 1st class EFL teacher,start 3/10/2016 to 30/6/2017.Prestigious,highly professional EFL schools,estd. 1974;attractive surroundings,well equipped classrooms,resource materials,coursebooks,teacher manuals,iPads,DVDs,etc.;pleasant,friendly atmosphere,15 classrooms,normal student max.10 per class.Communicative Method. AGES 5 yrs to adult. Levels: beginners to Proficiency.Preparation for Cambridge exams;Fantastic setting,west coast Spain,pleasant climate,beautiful beaches,mountains,valleys
View Details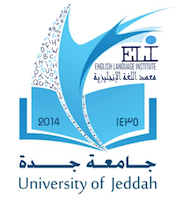 Deadline: Fri 15 May 2015 00:00:00 GMT
Saudi Arabia , Jeddah
University of Jeddah
The English Language Institute at University of Jeddah (ELI-UJ), Jeddah Saudi Arabia is now accepting applications for male and female native level English English language instructors.
View Details

Deadline: Fri 30 Sep 2016 00:00:00 GMT
Vietnam , Taiwan , Indonesia , China , Japan , Japan, Taiwan, China, Indonesia, Vietnam and Worldwide
TEFLOne Recruitment
Were a TEFL recruitment agency owned and managed by teachers, which specialises in placing new and experienced candidates in some of the best jobs around Asia. We understand what its like to go to a new country to start a new profession and new life, and were advisors as much as we are recruiters. Well make sure youre happy with your placement.
Variety of positions teaching YLs and adults as well as in company business English training.
Positions available every month year round.

View Details

* Denotes EU nationals preferred