566

Job(s) Found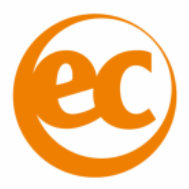 Deadline: Fri 03 Jul 2015 00:00:00 GMT
United Kingdom , Cambridge
EC Cambridge
Planning and Preparation
Lesson Delivery
Relationship Skills
Classroom Management
Professional Conduct
Development of Skills and Knowledge

View Details


Deadline: Mon 10 Aug 2015 00:00:00 GMT
Spain , Pontevedra
Instituto Interculturas
Planning and preparation, we have spacious premises with opportunities for active TPR, and a full office style teachers area with attendant facilites.
We can help you develop as an excellent young learners teacher.

View Details
Deadline: Fri 17 Jul 2015 00:00:00 GMT
United Kingdom , 21 centres in the UK
Ardmore Language Schools
The EFL Teacher's key responsibility is the preparation, co-ordination and teaching of English as part of the academic programme. All EFL Teachers report directly to the DOS and work closely with them to assist in the student testing, timetabling, progress monitoring and administration of EFL classes.
View Details
Deadline: Fri 31 Jul 2015 00:00:00 GMT
China , Shanghai, Beijing, Tianjin, Guangzhou, Shenzhen, Foshan, Nanjing, Suzhou, Hangzhou and other major cities.
LoveTEFL
Confident quality English teachers are sought to teach for a highly reputable private language school. A fantastic package is offered with ongoing start dates and roles available in major Chinese cities including Beijing and Shanghai. 12 month contracts offered with excellent training, development and progression opportunities. Teaching small Adult classes, afternoons, evenings and weekends. Part and Full time positions available.
View Details
Deadline: Fri 31 Jul 2015 00:00:00 GMT
Ukraine , Kiev, Odessa
Educational Solutions Group
The Educational Solutions Group, a British owned company, seeks CELTA/DELTA qualified native speakers for teaching positions in Ukraine starting late August. An excellent opportunity for those wishing to join a professional school with a clearly structured career path.
We offer a personalized and integrated teacher development programme together with a comprehensive benefits package.
Positions available: Kiev and Odessa
Interviews held in UK / Ireland / Ukraine

View Details

United Kingdom , Leeds
ECX Training Limited
ECX Training is a small, friendly language school situated in the heart of Leeds. We offer Academic English, General English and IELTS Preparation courses.
ECX is looking for an individual within the Yorkshire and Humber regions, who has vast experience working in management either as a Principal or Centre Manager in the EFL industry.

View Details
Deadline: Fri 03 Jul 2015 00:00:00 GMT
United Kingdom , Oxford
St. Clare's, Oxford
To plan and deliver English Language lessons, which are both challenging and stimulating, to a range of international students attending the summer courses on the St. Clare's Banbury Road campus.
View Details


Deadline: Sun 19 Jul 2015 00:00:00 GMT
United Kingdom , Oxford
Regent Oxford
Regent Oxford delivers rigorous and challenging language courses in a thriving academic community. We are looking for exceptional teachers for the busy summer season.
View Details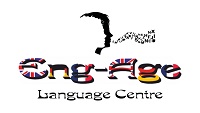 Deadline: Tue 30 Jun 2015 00:00:00 GMT
Spain , Marin, Pontevedra
Eng-Age
Small language centre in Marin, Pontevedra, Spain is looking for 2 hard working, flexible, native English teachers who are especially interested in working with young learners.
View Details
Deadline: Fri 10 Jul 2015 00:00:00 GMT
United Kingdom , Edinburgh
Oxford International Education Group
Oxford International is looking to recruit local teaching staff for its summer school in Edinburgh from 29th June to 28th July 2015.
View Details

* Denotes EU nationals preferred
Job Search Tips
Job search results are shown in date chronological order. In default mode, Total Jobs link shows most recently updated jobs at top. New Jobs includes posts added within the past 24 hours. Advanced Search offers a selection of additional job search criteria. Each page at TEFL.com includes the Find a Job search at top of page, below main menu.