387

Job(s) Found
Online English , Online
Talk915tutor
Do you have an interest of being an English tutor?
Do you want to make money by simply talking to people at your own home?
Do you want to build your international network of friends without travel?
Do you want to decide on your own about how much time you want to work?
You can make up to 1800 English pounds/ 2700 USD monthly by working at home
Then try to work with Talk 915 tutor program.

View Details
Poland , Central Poland
Oxford Learning Center
Oxford Learning Center - a leading language school located in the heart of Poland is looking for two CELTA (or equivalent) qualified EFL teachers (native speakers and / or Polish teachers with a near-native proficiency in English) to teach English to children (+8), teens and adults at beginner to upper - intermediate levels of proficiency.
We offer a competitive local salary and excellent benefits.
Please apply with your CV to:
Jolanta Gorzkowska

View Details


Deadline: Mon 31 Oct 2016 00:00:00 GMT
United Kingdom , London
Victoria School of English
A fantastic opportunity to take up the Director of Studies role at this highly successful, BC accredited "boutique" English language school in Chelsea, London.
View Details

Deadline: Tue 01 Nov 2016 00:00:00 GMT
Italy , MOLFETTA/PROVINCE BARI/APULIA
English Academy
The English Academy of Molfetta is looking for a dynamic, motivated and sociable EFL teacher
View Details


Deadline: Fri 21 Oct 2016 00:00:00 GMT
United Kingdom , RAF Cosford, near Telford
Language Services Direct
Classroom delivery of "plain English" in an aviation context, based on key language functions and domains related to aeronautical engineering to help pilots, air traffic controllers and engineers reach Operational Level (ICAO level 4) and above to international military forces personnel.
Continuous employment and part time positions avaiilable for roles from tutor to Director of Studies.

CVs and enquiries via the link below.

View Details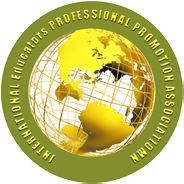 Deadline: Fri 31 Mar 2017 00:00:00 GMT
China , Shanghai, Shenzhen, Hangzhou, Qingdao,etc
International Educators Professional Promotion Association
A very competitive package of 15,000RMB-22,000RMB according to teachers' subject, qualification and experience together with A legal working visa (as an expert teacher, not as an ordinary worker) and health insurance; you are flexible in choosing to teach young learners or teenagers or adults; and you can decide to take positions in government schools or private sector as long as you are qualified to get a working visa.
Positions are available in most of the cities around China.

View Details


Deadline: Sat 05 Nov 2016 00:00:00 GMT
Spain , Cordoba, Spain
Cordoba Language Centre SL
Dynamic native level EFL teachers required beginning November.
Initially a 12 hour contract with the possibility of more hours.
Large, modern school in Cordoba, Spain. Working with very young learners through to adults, covering the full range of Cambridge exams. Great atmosphere and conditions.

View Details
Deadline: Tue 01 Nov 2016 00:00:00 GMT
Online English , Online
Hujiang
As an online English teacher with Hujiang, you are making learning easier, fairer and more enjoyable by providing the best quality of ESL tutorial and teaching to our e-learners from various backgrounds: K12 students, business professionals and learners from all kinds of industry.
View Details
Deadline: Fri 01 Jan 2016 00:00:00 GMT
Colombia , Bogota
ESLstarter Ltd
- Teach in a government endorsed program under Colombian Ministry of Education
- Experience life in one of South America's most amazing destinations
- Join a huge social initiative with the intent to build a bilingual Colombia
- Exciting co-teach role at a Colombian school, college or university
- Full 2 week orientation in Bogota
- Domestic flight from Bogota to placement location
- Teach 25 classes per week, Mon - Fri
- Start January, March, June or July 2017

View Details

Deadline: Wed 30 Nov 2016 00:00:00 GMT
Spain , Valencia
My TEFL Experience
- c. 24 hours per week (6 hours per day), Monday to Thursday.
- Teach English to local students (aged 16+), from beginner to intermediate level
- Plan classes and prepare lesson material
- Mentor other volunteers who have little/no experience
- Some language assisting (Spanish) where possible

View Details

* Denotes EU nationals preferred