531

Job(s) Found
Deadline: Fri 30 Sep 2016 00:00:00 GMT
China , Shantou, Guangdong Province, P.R. China
Shantou Foreign Language and Business Academy
OESEC is a language school set up within a government high school - Shantou Foreign Language and Business Academy. We have been running for the past thirteen years and are now firmly established in the market. At present we run both full time and part time courses in General, Business and exam English. In the very near future we aim to extend our teaching to include Corporate Language training and English for Special purposes.
View Details

South Korea , South Korea
Top Placement In
In order to speed up the process, please send us an e-mail with the following:
1. Resume (MS word file, PDF file or written in an email)
2. A recent photo of yourself (Smiling, not with sunglasses )
3. Earliest available date
4. Your Nationality & current location
5. Applying for a position alone or with a friend/partner?

View Details
Deadline: Tue 31 May 2016 00:00:00 GMT
Hong Kong , Hong Kong
English Excel
We are currently interviewing for positions starting in March 2016 and onwards throughout 2016. Successful candidates will be based in one of our 12 schools across Hong Kong, and be responsible for planning, preparing and teaching a set number of classes.
We offer comprehensive training for new teachers, including opportunities for professional development and curriculum production. Additional benefits include optional accommodation, a contract completion bonus and visa sponsorship.

View Details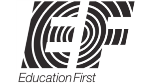 China , Over 50 cities throughout China
EF Education First
• Planning and delivering lessons to children ages 3-18 in groups of up to 16 students
• Using electronic media and EF's award-winning ESL courseware to teach English efficiently and effectively
• Evaluating student progress and providing ongoing guidance for improvement to both students and their parents
• Assigning and evaluating out of class exercises
• Participating in social activities with students organized by your school to encourage oral English proficiency

View Details
Hong Kong , Causeway Bay, Hong Kong
miniMinds
We offer a diversity of teaching opportunities in a small group setting - ranging from phonics and oral conversations for kindergarteners to creative and analytical writing for primary and secondary students. Besides teaching, our teachers are also involved in curriculum building effort, teachers' workshop and other development programmes to support teachers' personal and professional aspiration and growth.
View Details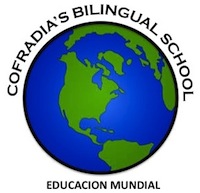 Deadline: Wed 31 Aug 2016 00:00:00 GMT
Honduras , Cofradía's Bilingual School- Cofradía Cortes
Cofradia's Bilingual School
CBS offers exciting and challenging opportunities not just to teach English but to be part of an international team of volunteers working together to inspire our students and help them to build a brighter future for themselves and their community. Cofradía's Bilingual School is currently recruiting teachers for the 2016-2017 year. The CBS school year goes from mid-August to mid-June. Teaching experience and Spanish skills are not required.
View Details


Deadline: Fri 29 Apr 2016 00:00:00 GMT
United Kingdom , London
One to One English
Immediate start freelance teachers required by central London school specialising in one-to-one and small-group courses. Business English teaching experience preferred. Minimum qualifications: degree plus 3+ years post-CELTA/CertTESOL experience. Remuneration: £14.20-£22.00 per hour. Please apply by InstApply.
View Details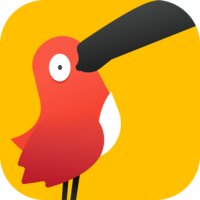 Deadline: Mon 31 Aug 2015 00:00:00 GMT
Online English , Online
Cambly
We're looking for experienced English teachers/tutors to practice conversational English with students via video chat.
View Details


Deadline: Sat 30 Apr 2016 00:00:00 GMT
Spain , Pontevedra, Galicia, Spain
The English Studio
Full/part time vacancies for EFL teachers,immediate start to June/July 2016 or Sept/Oct 2016-June/July 2017. Prestigious school established in 1979 in the centre of the beautiful town of Pontevedra . Modern facilities, ample resources and support and a friendly atmosphere. Teachers only teach the ages and levels of their choice. Training for Cambridge and Trinity exams provided. Nearest airports Vigo(25mins)Santiago de Compostela(50 mins)also A Coruña and Oporto(Portugal) Mild Atlantic climat
View Details


Deadline: Tue 31 May 2016 00:00:00 GMT
Spain , Lugo
Emerald English School
3 positions to start in September 2016 in northern Spain. Reputable, friendly school in modern premises in Lugo. Well-resourced. Interactive whiteboards. Students of all ages and levels. Cambridge and Trinity examination preparation. Competitive salary above national pay scales. Help with accommodation & initial training.Excellent working environment.
View Details

* Denotes EU nationals preferred