335

Job(s) Found - Click on POSITION to access complete job posting
Mon 22 Dec 2014 15:39:00 GMT

United Kingdom, Market Harborough
Brooke House College
A full job description can be found here - http://www.filedropper.com/dos2015
View Details
Mon 01 Dec 2014 15:28:02 GMT
United Kingdom, London

Language in Group
Language in London are looking for professional, dynamic teachers to teach our adult and young learner courses both in-school and on location on our award-winning Cultural Experience course.
View Details
Tue 25 Nov 2014 15:19:54 GMT

United Kingdom, Bath
Linguarama
Marcus evans lnguarama - Bath
We are looking to recruit four Corporate Sales Executives who are considered to have the potential, motivation and flexibility to help us acquire new business and ensure continued growth. The successful candidates will be based at our Residential Centre at Cheney Court near Bath. They will focus on promoting our English in England courses and our specialist seminar training programmes.

View Details
Mon 01 Dec 2014 15:15:23 GMT

Italy, Bergamo
IS.I.FO.L S.r.l.
Full-time EFL teacher, 22-28 contact hours per week teaching both GE and BE, in-school and in-company to OTOs and small groups of adults. Teacher Profile: Professional, reliable, organized, conscientious, adaptable (schedules do change periodically and teachers' availability is very important) and able to work as part of a team. Although the atmosphere at the school is fairly informal all teachers need to maintain a high professional standard. Training is given at the start of the contract.
View Details
Mon 15 Dec 2014 15:14:17 GMT

Italy, Milan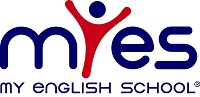 Myes Firenze srl
My English School in Milan is looking for 2 English Teachers to teach in our school in Milan and/or in company. We are looking for one teacher entirely in-school, and a second teacher with business experience who could teach both in-company and in-school. January Start.
View Details
Mon 01 Dec 2014 15:03:41 GMT
United Kingdom, London

Language in Group
Language in London are looking for a professional, dynamic, experienced teacher to teach our adult and junior courses both in-school and on location on our award-winning Cultural Experience course and Expert Communicators course taught in collaboration with RADA enterprises (Royal Academy of Dramatic Art).
View Details
Sat 20 Dec 2014 14:57:26 GMT

Spain, BURELA
Academia ANJO
Teaching English to children from the age of 4 to 15 yrs in a small but very reputable school in north west Spain. Working contract from January 8th 2015 to June 13th 2015. 24 contact teaching hours per week (afternoon-evening) plus one hour weekly staff meeting .
A love of young children is imperative along with the need to be both dynamic and eloquent in the classroom. Good knowledge of English grammar needed.
Teachers are provided with a huge amount of support and guidance.

View Details
Fri 05 Dec 2014 14:57:22 GMT

United Kingdom, Various locations over the UK
Oxford International Education Group
OIEG run British Council accredited residential courses for young learners (aged 12-17).
We are currently recruiting Centre Managers and Activity Managers for our spring courses (March to April).
We have vacancies at our centres near Bury St Edmunds, Egham, Northamptonshire, Ascot, Hayward's Heath, Horsham, Ipswich, Winchester, Bristol and Reading.

For details on how to apply, please visit our website: www.oxfordinternational.com/recruitment

View Details
Mon 22 Dec 2014 14:40:41 GMT
Poland, Warsaw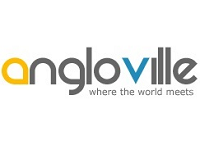 Akademickie Inkubatory Przedsiebiorczosci
Leading and Coordinating programmes.

As a coordinator you will lead our intensive language programmes in high standard resorts in various locations all over the country.
The position involves:
• attending two 6-day programmes per month, leading all the activities, taking care of our English-speaking and Polish participants,
• for the remaining off-programme weeks, undertake marketing and recruitment activities supported by the rest of the team; having stationary teaching assignments.


View Details
Fri 07 Nov 2014 14:34:12 GMT

Spain, Almería, Andalucia
MCGINTY SCHOOL OF ENGLISH
Director of Studies required for leading private English language school, Almeria, southern Spain.
View Details

* Denotes EU nationals preferred