490

Job(s) Found
Deadline: Mon 12 Sep 2016 00:00:00 GMT
Ukraine , Kiev
ProCredit Academy
Main responsibilities:
- preparing and delivering tailored lessons over the length of an entire course;
- promoting speaking skills by introducing a wide range of engaging and motivating topics;
- giving quality feedback to participants;
- compiling written reports on each participant and submitting them to the HR department.
Only applicants who meet the above requirements will be considered for the position and invited for an induction period. References essential.
View Details


Deadline: Thu 01 Sep 2016 00:00:00 GMT
Spain , Vilanova i La Geltrú
Global Connect Idiomes
To work with the Director of Studies, Administration and teaching team to ensure the effective and efficient day-to-day functioning of teaching operations, and the maintenance and improvement of quality standards and student satisfaction with courses and teaching.
View Details
Deadline: Mon 15 Aug 2016 00:00:00 GMT
Saudi Arabia , Dammam
Saudi Petroleum Services Polytechnic
Instructors teach up to 25 hrs. per week and are onsite for a 40 hour week, 5 days a week from Sun - Thurs. Teaching programs are well structured including all materials, pacing schedules, core and supplementary texts. Classrooms are fitted with smart-boards and internet connected PC's. SPSP is introducing a full cutting edge technology enhanced learning environment. The work environment is pleasant, well managed, team oriented with plentiful scope for continuing professional development.
View Details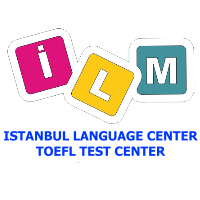 Deadline: Sat 17 Sep 2016 00:00:00 GMT
Turkey , Istanbul
Istanbul Lisan Merkezi
Offering the highest standard of services, we provide our teachers with:
a centrally air-conditioned workplace
- in-class courseware access
- test-making software
Requirements
- A BA diploma; MA in English or TESOL preferred
- A minimum of 3 years teaching experience
- A recognized certificate in TEFL /CELTA or equivalent
- Native Level English Speaker
- Background work with high end professional clientele
- Extroverted and highly positive personalities need only apply

View Details

Deadline: Sun 04 Sep 2016 00:00:00 GMT
Spain , Santander, La Linea, Cartagena, Granada
Berlitz.
English Teachers required in Spain.
Berlitz Spain is currently looking for English teachers to take part in an important program with a national University. Current positions available in 11 locations througout Spain. Candidates will receive training and materials. The job is offered on a contract basis.

View Details

Deadline: Wed 14 Sep 2016 00:00:00 GMT
Poland , Dębica &Tarnów south - eastern part of Poland
Brytania School of English
We offer two full-time positions for the native level speakers one in Dębica and one in Tarnów about 80km east of Kraków.
It is a 9-10 months contract but can be renewed. The first day of teaching is usually one week after the agreed date of arrival.
Brytania is a private institution and as a language school it is a market leader locally both in terms of amount of courses available and in quality of service delivered. It has been an Authorised Cambridge Examinations Centre since 200
View Details

Deadline: Thu 22 Sep 2016 00:00:00 GMT
Spain , All over Spain
Multilingual Education Development & Support
Come to teach in Spain: immediate start! Receive a monthly income (enough for living in Spain), TEFL-related certified training and the opportunity to explore a country.
If you are a native-level English speaker, and want to build your curriculum while living a great experience in Spain, this program is your opportunity. Selected candidates will join Spanish schools to cooperate as language assistants with 20 teaching hours per week starting in Sept. 2016 / Jan. 2017- until June 2017.

View Details
Deadline: Fri 02 Sep 2016 00:00:00 GMT
China , Beijing
Middlesex Foundation Programs
Summary:
Middlesex Foundation Programs have positions on the programs run at our partnership institutions in China. This program in Beijing starts Mid. Sept 2016 and finishes mid- June 2017. Good working environment and conditions. Monday to Friday teaching and paid leave during holidays. No weekends

View Details
Indonesia , Greater Jakarta Area
EF English First
Teaching English with EF English First in Jakarta, Indonesia.
View Details
Deadline: Fri 30 Sep 2016 00:00:00 GMT
South Korea , Daegu Metropolitan City
Daegu Foreign Language Education Association
If you are a native level English speaker with a Bachelor's degree and no criminal record and interested in teaching English abroad, please apply for English teaching positions with small-sized classes at private language schools in Daegu, the 3rd largest city in South Korea with its population of 2.5 million and over 1,000 current native English speaking teachers.
A flight ticket to or from Korea, rent-free fully furnished single housing, medical insurance etc. are provided.

View Details

* Denotes EU nationals preferred