479

Job(s) Found

Deadline: Thu 31 Aug 2017 00:00:00 GMT
China , across China
eslteacherchina
Eslteacherchina is an expat owned ESL recruitment agency based in China. We work with native level English speakers each year to help them find reliable and rewarding teaching positions throughout China.
All schools are fully licensed, authorized and will provide you with a stable working contract, a great salary, free accommodation, airfare reimbursement, 'Z' working visa, full support, and medical insurance. Each teacher will sign their contract with the school DIRECTLY.

View Details

China , NO.88 Daxue Road, Ouhia,Wenzhou,Zhejiang,China,
Wenzhou- Kean University
Wenzhou-Kean University, an American-Chinese partnership institution, is seeking Adjunct Lecturers in TESOL for its Pre-Freshman Intensive English Program. For a term of approximately three weeks in August 2017, Adjunct Lecturers will deliver a highly communicative course aimed at enhancing English fluency, proficiency and accuracy as well as building general vocabulary and enhancing Chinese learners' comfort and confidence in conversational English and listening skills.
View Details
Deadline: Sun 04 Feb 2018 00:00:00 GMT
China , South Korea , Taiwan , Shenzhen, Shanghai, Guangzhou, Beijing, Tianjin & MORE
ESL Suite Consulting Co.,Ltd.
Seeking qualified teachers for Preschool, K-12, Universities, and Adults.

Various placements available, including:
*ESL / Oral English
*EAP / ESP
*Exam Prep (SAT, ACT, GAC, IELTS, etc.)
*Subject Teachers (Mathematics, Natural Sciences, Accounting, Music, etc.)
*Senior-level positions (Head Teacher, Director of Studies, Principal)

All teachers, regardless of experience level, are welcome to apply!

View Details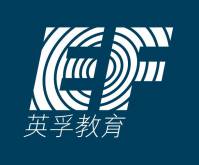 Deadline: Sun 05 Feb 2017 00:00:00 GMT
China , Huzhou, Zhejiang, China
EF English First Huzhou
Teach, travel and get support with a minimum of 12,500RBM monthly re-imbursement including accomodation, flight allowance, insurance, mandarin lanuage classes, 24 hour logistics support and unrivaled ongoing professional development. Make our school your next move.
View Details
China , Hangzhou
EF Education First Hangzhou
Fully-sponsored work visa, unrivaled teacher training programme, accomodation, travel allowance, mandarin classes and time off to explore the most beautiful city in China.
View Details

China , Nanjing
English First Nanjing
THE LARGEST LANGUAGE TRAINING PROVIDER IN THE WORLD
View Details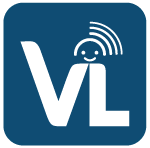 Online English , Online
VivaLing
- be trained and certified through VivaLing's Coach Training program (geared specifically for teaching languages online to children)
- design communicative and engaging lessons and teaching materials for children (aged 3-15)
- deliver 15-55 minute online language lessons to children around the globe
- grow and develop as an active member of the VivaLing Coach Community
- enjoy the career-long benefits of the VivaLing alumni network
View Details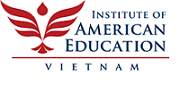 Deadline: Fri 31 Mar 2017 00:00:00 GMT
Vietnam , Ho Chi Minh, Hanoi, Daklak, Dong Thap Province
Institution of American Education
• Teaching Math and Science in English at schools in big Cities and some provinces.
• Teaching General English or English in Purpose with cooperate sectors.
• Designing/Developing lesson plans following the company curriculum
• Designing and organizing assessment tests periodically
• Evaluating students' performance and academic result through Academic Reports

View Details
Deadline: Thu 03 Aug 2017 00:00:00 GMT
China , Cixi City, Zhejiang Province
UIA - Cixi
- DUE TO EXPANSION, WE ARE LOOKING TO ADD A NEW MEMBER TO OUR TEAM -

> COMPETITVE PACKAGE

> GREAT SUPPORT + TRAINING

> CITY-CENTRE LOCATION

> SMALL, FOCUSED TEAM

> CREATIVE ACADEMIC FREEDOM

> RELAXE, FRIENDLY WORKING ENVIRONMENT

> GREAT WORKING HOURS
View Details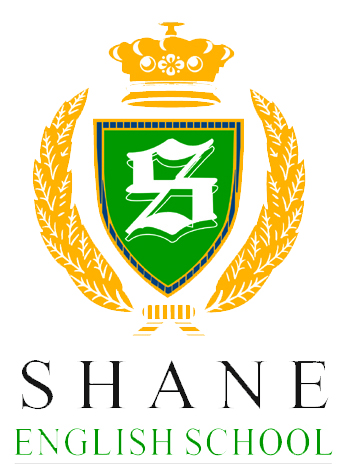 Deadline: Sat 01 Jul 2017 00:00:00 GMT
China , Wuxi, Jiangsu, China
Shane English School Wuxi
Live and teach in China with a foreign owned and managed English training center. A weeks training before you begin teaching, competitive salaries, one month paid holidays throughout the year and free Chinese lessons makes Shane schools the perfect working environment for all teachers. Join our team of 38 teachers from around the world as well as over 100 local Chinese staff.
View Details

* Denotes EU nationals preferred