564

Job(s) Found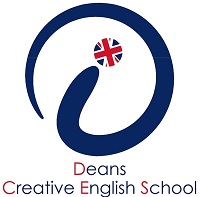 Deadline: Thu 01 Sep 2016 00:00:00 GMT
Spain , Badajoz, Extremadura
DEANS CREATIVE ENGLISH SCHOOL
Deans Creative English School, Badajoz, Spain seeks two hard-working, enthusiastic teachers who
have a real desire to improve as EFL professionals while contributing to the school´s academic programme. It is crucial that they are able to work both independently and as part of a team. The positions will suit teachers who wish to grow and develop and are not afraid to experiment with their own ideas, in fact they will be encouraged to do so!

View Details


Deadline: Thu 04 Aug 2016 00:00:00 GMT
Recruiting a Business English Teacher in Milan for September.
- interesting and motivated students
- stable compensation package and training opportunities
- top 5, progressive school, established in 2003
- suitable only for candidates already resident in Italy with previous teaching experience
- please email your CV

View Details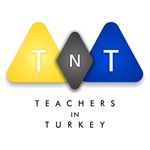 Deadline: Mon 19 Sep 2016 00:00:00 GMT
Turkey , Turkey
Teachers In Turkey
The most secured ELT positions in the most respected private schools all around Turkey. Teachers in Turkey is a company composed of a group of English Language Teachers. Educational training,personal assistance and legal support. Re-positioning. Educational consultancy. Teachers in Turkey provides teachers a wonderful opportunity to live and work in the "cradle of civilization" and experience the fusion of the East and the West.
View Details
Online English , Online
Rancca Limited
Hujiang are one of biggest online teaching platform in China. Your timetable is flexible and you will be working in a self-employed capacity. There are two different models to work with us.
You can make up to 2700 USD monthly or even more, If you would like to work more.

View Details


Deadline: Mon 15 Aug 2016 00:00:00 GMT
Italy , Salerno
The Cambridge School
The Cambridge School Salerno Italy, is currently looking for 3 EFL Teachers, with CELTA or equivalent qualification. At least 1/2 year post CELTA teaching experience is preferred. Experience in teaching YL and Cambridge Exams Preparation is highly preferable. We offer 9 months contracts for Teacher positions with competive local salary, induction period upon arrival and free access to email and Internet facilities,possibility of becoming an Examiner
View Details

Deadline: Mon 15 Aug 2016 00:00:00 GMT
Spain , VALLS
Multilingua
Teaching Intermediate and advanced students. Some of the lessons are in companies. The teacher goes there using the school car. Also small groups and one-to-one lessons. Very nice atmosphere. Possibility of being promoted. Driving licence required. CV with photo essential. Working season:
September 15 to end of June. Christmas holidays from Dec. 23rd to January 9th

View Details
Deadline: Sat 23 May 2015 00:00:00 GMT
Ireland , Dublin
Choices International/Berlitz Manchester
Berlitz Dublin is looking for a qualified and motivated DoS. The role will involve running the academic management of the school, maintaining documentation & procedures and professional development of teachers.
View Details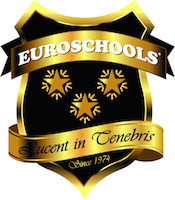 Deadline: Sat 16 Jul 2016 00:00:00 GMT
Spain , Vigo
European Language Schools, S.L.
Vacancy for 1st class EFL teacher,start 3/10/2016 to 30/6/2017.Prestigious,highly professional EFL schools,estd. 1974;attractive surroundings,well equipped classrooms,resource materials,coursebooks,teacher manuals,iPads,DVDs,etc.;pleasant,friendly atmosphere,15 classrooms,normal student max.10 per class.Communicative Method. AGES 5 yrs to adult. Levels: beginners to Proficiency.Preparation for Cambridge exams;Fantastic setting,west coast Spain,pleasant climate,beautiful beaches,mountains,valleys
View Details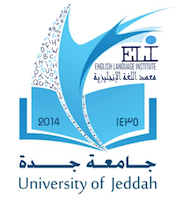 Deadline: Fri 15 May 2015 00:00:00 GMT
Saudi Arabia , Jeddah
University of Jeddah
The English Language Institute at University of Jeddah (ELI-UJ), Jeddah Saudi Arabia is now accepting applications for male and female native level English English language instructors.
View Details

Deadline: Fri 12 Aug 2016 00:00:00 GMT
Italy , Milan, Rome and Turin; Mantova
Linguarama
Full time qualified and experienced Business English Trainers - Milan, Rome and Turin; Locally based supply Business English teachers Milan, Rome, Turin and Mantova.
View Details

* Denotes EU nationals preferred