591

Job(s) Found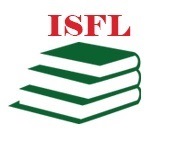 Deadline: Sun 31 Jul 2016 00:00:00 GMT
Russian Federation , Revolution Square, Istra, Moscow region, Russia
Istra School
ARE YOU LOOKING FOR NEW OPPORTUNITIES, CAREER DEVELOPMENT AND NEW FRIENDS?
ARE YOU A NATIVE LEVEL ENGLISH SPEAKER?
ARE YOU THE HOLDER OF TEFL, TESOL OR CELTA?
HOORAY!!!! We've finally found you!
Native level teachers of English are needed in Istra, Russia for the 2016-2017 school year.
CELTA (or equivalent) and EFL experience are indispensable.
A couple is preferable.
60 000 RUR and a lots of nice things are waiting for you!!!!

View Details
Deadline: Sun 31 Jul 2016 00:00:00 GMT
Saudi Arabia , Various locations
European Centre
European Centre seeks corporate English language instructors (male status applicants) for its projects in the petrochemicals, utilities and heavy industries sectors. Applications are especially welcome from instructors who take a task based approach to English language teaching. We offer work visas from the get go, guaranteeing muqeem cards (residence permits) shortly after arrival in Saudi Arabia. We also have one vacancy for a married status teaching couple at our Jubail male/female centres.
View Details

Deadline: Tue 31 May 2016 00:00:00 GMT
Spain , Burela,Lugo
Academia ANJO
Teaching English to children from the age of 4 to 15 yrs in a small but very reputable school in north west Spain. Working contract from September 15th 2016 to June 15th 2017. 24 contact teaching hours per week (afternoon-evening) plus one hour weekly staff meeting .
A love of young children is imperative along with the need to be both dynamic and eloquent in the classroom. Good knowledge of English grammar needed.
Teachers are given a huge amount of support and guidance.

View Details


Deadline: Mon 30 May 2016 00:00:00 GMT
Italy , Sanremo
Lingue Senza Frontiere
We are looking for tutors to teach English all over Italy in our day camps for Italian children aged 7-14.
The camps run for 2-4 weeks. Our tutors teach in an interactive and fun way through games,
songs, activities, etc. Please note all tutors must hold a valid EU passport.

View Details


Deadline: Sun 26 Jun 2016 00:00:00 GMT
Spain , Pontevedra
School of English
Join our school in the picturesque capital of Pontevedra. It is small, friendly and family-owned. Students range from 3 to 73 years of age. Working with us is a great opportunity to get to know students on a personal level and participate in cultural exchange. We're looking for a well-qualified, experienced, native level English teacher to join our team.
View Details

Deadline: Mon 01 Aug 2016 00:00:00 GMT
Russian Federation , St Petersburg
Orange Language Centre
Orange Language Centre is seeking experienced Native speaker Teachers of English to enhance our large, international team of teachers for the 2016-17 academic year. We are a large and growing English language school and certified Cambridge Exam Preparation Centre. We pride ourselves on our dynamic staff and quality of instruction and welcome teachers from all English-speaking countries. Now is your chance to be part of a great team and experience Russia with your own eyes and ears.
View Details

Deadline: Wed 15 Jun 2016 00:00:00 GMT
Spain , Valencia, Spain
Elite English Centre
Small academy, within easy reach by metro of Valencia, is seeking a motivated professional who enjoys teaching young learners, teens and adults and would like join our team. 10 students max per class.
View Details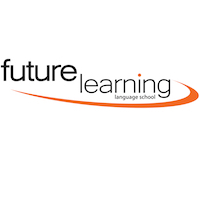 Deadline: Sun 15 May 2016 00:00:00 GMT
United Kingdom , North Holmes Road, Canterbury, Kent CT1 1QU, United Kingdom
Future Learning Language School
Future Learning seeks teacher for its technology enhanced English language summer programmes. Our unique approach aims to harness the powerful devices that are part of our everyday lives to engage learners, help them capture and practice the language and make the most of the experience of a trip abroad. Learning with FL is an opportunity to develop real life language skills in a well-resourced environment with individualised academic support.
View Details


Deadline: Thu 30 Jun 2016 00:00:00 GMT
United Kingdom , Cambridge, London, Oxford, Surrey and Sussex
Bucksmore Education
British Council accredited school hiring for summer 2016 in prestigious colleges in the UK.
View Details
Deadline: Sun 31 Jan 2016 00:00:00 GMT
Saudi Arabia , Riyadh
InAdvance Recruitment Ltd
- This position caters to teaching the age group 18 to 21 in Preparatory Year Department of the university.
- Working hours are 40 hours a week, catering to atleast 22 hours of teaching and remaining are office hours. The office hours will cater to any departmental meetings, student queries and assitance

View Details

* Denotes EU nationals preferred