533

Job(s) Found
Deadline: Sun 31 Dec 2017 00:00:00 GMT
Spain , Valencia
My TEFL Experience
- Short-term volunteer TEFL positions in Spain
- Develop your teaching skills in a relaxed, professional environment
- Regular observation and feedback sessions
- 20+ hours of teaching practice with real students
- 24 hour teacher support
- Accommodation provided (optional)
- Placement fees start at 84€ per week
- No experience necessary

View Details


Deadline: Tue 15 Aug 2017 00:00:00 GMT
United Kingdom , Cambridge, London, Oxford, Surrey and Sussex
Bucksmore Education
Bucksmore Education are hiring engaging, motivated EFL professionals for memorable BC accredited Junior programmes for summer 2017 in prestigious residential settings around the UK.
View Details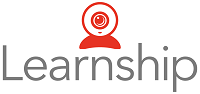 Online English , Online
LearnShip Networks GmbH
Learnship Networks GmbH, part of the Bertelsmann media group, is looking for online Business English trainers with good French or German knowledge.
Learnship is a global language learning provider founded in 2008 and headquartered in Cologne, Germany. We are the first European-wide internet language school specializing in live online instruction, connecting students and teachers from all over the world by video-conference in an interactive online classroom.

View Details

Spain , Cádiz
Kennedy Solutions S.L.
Kennedy Empowering Successful Communication is currently seeking experienced English Language Trainers to lead a series of professional business courses in Cádiz related to meetings, negotiating, presenting and emailing and telephoning.
View Details

Deadline: Wed 30 Aug 2017 00:00:00 GMT
Poland , Debica
Brytania School of English, Bożena Kula
Brytania School of English is a well-established institution where native level speakers can develop their teaching skills. We are looking for a motivated and enthusiastic teacher with commitment and good work organisation who is also friendly and can develop a good rapport with our students and the staff.
View Details
Deadline: Tue 31 Oct 2017 00:00:00 GMT
South Korea , Yeosu Suncheon Mokpo
quality Teaching in Korea Ltd
Korean Education office ( Jeollanamdo office) is seeking many well qualified EFL teachers for coming April, August and November 2017 public school positions. The contract is highly competitive and if you are interested in applying, please do not wait as there are only limited positions available. We, Quality Teaching in Korea, are proud of assisting good candidates for many public school positions for a long time and hope you to have this chance to make a difference to students' future.
View Details

Deadline: Sat 19 Aug 2017 00:00:00 GMT
Spain , Santiago de Compostela
OELS English
This is an entry level opportunity so you do not have to worry about having little to no experience. We do not seek out seasoned professionals but rather help new promising candidates to become excellent.
-----
This is the greatest opportunity to enter the TEFL world with the right experience while acquiring all the skills needed for greatness.

View Details


Deadline: Fri 29 Sep 2017 00:00:00 GMT
Poland , Bielsko-Biala
Neal English Language Center
- average of 27 hours teaching hours per week
- lessons ranging from one-one, business and group classes
- no weekend classes
- monthly mentorship reports (all teachers have groups that they oversee and mentor)
- competitive hourly rates
- one year minimum contract

View Details
Online English , Online
LearnLight Services S.L CIF: B65124851
We are currently seeking qualified English trainers to teach English online
View Details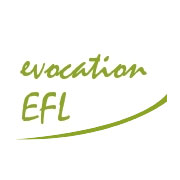 Deadline: Fri 15 Sep 2017 00:00:00 GMT
Italy , Italy
Evocation EFL
For great jobs in Italy, register now with Evocation. Contracts for the academic year from September/October. Opportunities all over Italy in established, first-class professional language schools. Teach a mix of young adults, young learners and business clients. Expect €1200 monthly net, maybe more. Some schools offer extra benefits. All are reputable and accredited. Possibility of UK contract. CELTA/Trinity TESOL and degree required.
View Details

* Denotes EU nationals preferred