453

Job(s) Found

United Kingdom , Leeds
Leeds English Language School
We currently only have the potential for cover work over the Summer season. However, for teachers who have a more flexible schedule, our new online IELTS courses are about to go live, and we are looking to recruit Internet-based teachers.


View Details
Deadline: Mon 31 Aug 2015 00:00:00 GMT
Myanmar , Yangon
Brainworks - TOTAL group of schools
Brainworks – Total are a unique group of K -12 Integrated schools with eight city branches in Yangon and one regional branch in Taunggyi. We are a registered Cambridge School with ISO 9001 and ISO 14001 accreditations. Our focus is on providing thousands of Myanmar children with an extremely high quality world-class education for a very reasonable and affordable cost.
All our training is conducted in English and focuses on experiential learning with high academic standards.
View Details

Cambodia , Phnom Penh, Siem Reap
ACE Cambodia
Exciting teaching opportunities exist for fully-qualified native English-speaking teachers at the Australian Centre for Education, Cambodia at three campuses in Phnom Penh and one in Siem Reap. A minimum commitment of six months is required.
YL, GEP, BEP and EAP teachers with at least one year experience are preferred as are teachers with current IELTS examiner status and teachers with experience using Moodle.

View Details
Deadline: Wed 31 Dec 2014 00:00:00 GMT
China , Suzhou, China
EF English First
EF Suzhou seek experienced native English teachers for children aged 3 to 18.
Starting salary 11,000 Net. (See full description); medical insurance; flight allowance; and student retention bonuses.
Collaborative management, excellent continuing professional development up to mini-MBA.
Opportunities for senior teachers and DoS positions as we expand.
Suzhou: called "Paradise on Earth", and a World-Heritage site famous for gardens, canals and natural lakes.

View Details

Deadline: Thu 08 Oct 2015 00:00:00 GMT
Spain , Countrywide, Spain
Spainwise
SPAINWISE - Countrywide

Spainwise.net is the most comprehensive source of information on teaching English and life in Spain.

* Get information about EMPLOYMENT OPPORTUNITIES right now
* Check out the permanent directory of the top schools in Spain

Everything You Need to Know about Teaching and Living in Spain
View Details
Deadline: Mon 20 Jul 2015 00:00:00 GMT
Singapore , Singapore
British Council
We are recruiting a Teacher Support and Operations Coordinator to join the team in Singapore starting in September 2015.
View Details
Hong Kong , Causeway Bay, Hong Kong
miniMinds
We offer a diversity of teaching opportunities in a small group setting - ranging from phonics and oral conversations for kindergarteners to creative and analytical writing for primary and secondary students. Besides teaching, our teachers are also involved in curriculum building effort, teachers' workshop and other development programmes to support teachers' personal and professional aspiration and growth.
View Details

Deadline: Fri 13 Nov 2015 00:00:00 GMT
As a teacher with Interac, you will work in elementary, junior high, and high schools throughout Japan. These are our clients. Your job is two-fold: being a language instructor and a cultural ambassador. These two aspects are inseparable, and you, as a successful Interac teacher, will become an expert in both.
View Details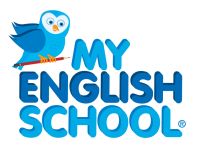 Deadline: Sat 15 Aug 2015 00:00:00 GMT
Singapore , Singapore
My English School
My English School is hiring qualified and motivated English speakers to join our team as teacher for young learners (primary and pre-primary level).
View Details
Deadline: Fri 31 Dec 0001 00:00:00 GMT
China , Zheng Zhou and All around China
CHINA EDUCATION CONSULTING SREVICE CO. Ltd
Year-round English, Math, Physics,Chemistry Teachers
View Details

* Denotes EU nationals preferred