445

Job(s) Found

Deadline: Thu 30 Jul 2015 00:00:00 GMT
United Kingdom , 37-39 Oxford Street W1D 2DU
UK College of English
Director of Studies to manage a small team of enthusiastic and friendly staff.
View Details

Deadline: Wed 30 Sep 2015 00:00:00 GMT
Spain , GALICIA and NAVARRA
Play & Say
NATIVE TEACHERS & ACTIVITY LEADERS TO WORK IN CAMPS WITH CHILDREN IN NORTHERN SPAIN
SALARY+HEALTH INSURANCE+ACCOMMODATION+FOOD PROVIDED BY THE COMPANY

View Details

Deadline: Mon 07 Sep 2015 00:00:00 GMT
Poland , Wloclawek , Kujawsko Pomorskie Region
Oxford School Sp. z o.o.
Busy Language School OXFORD SCHOOL is currently looking for one EFL/ESOL teacher.Couples also welcomed.
We offer good salary, free accommodation and opportunity to participate in Russian or Polish language course.
Join our wonderful team of teachers in Wloclawek in the very heart of Poland on the Vistula River.

View Details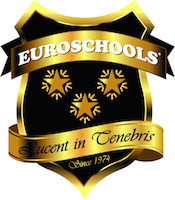 Deadline: Mon 31 Aug 2015 00:00:00 GMT
Spain , Vigo
European Language Schools, S.L.
Vacancy for 1st class EFL teacher,start 1/10/2015 to 30/6/2016.Prestigious,highly professional EFL schools,estd. 1974;attractive surroundings,well equipped classrooms,resource materials,coursebooks,teacher manuals,CDs,DVDs,etc.;pleasant,friendly atmosphere,15 classrooms,normal student max.10 per class.Communicative Method.Students 5 yrs to adult.Levels: beginners to Proficiency.Preparation for Cambridge exams;Fantastic setting,west coast Spain,pleasant climate,beautiful beaches,mountains,valleys
View Details
Deadline: Tue 15 Sep 2015 00:00:00 GMT
Spain , All over the country
Multilingual Education Development & Support
Becoming a Language Assistant in a Spanish school with Meddeas is a unique experience that will stay with you for your entire life. During one academic year, you will enroll a structured training programme and cooperate with a Spanish school. Moreover, you will add international experience and transferable skills to your CV while discovering a new culture and language and receiving a monthly grant.
View Details
Deadline: Wed 30 Sep 2015 00:00:00 GMT
Saudi Arabia , Al-hasa
Kaplan International
The International Institute of Languages is seeking experienced individuals for the role of English Teacher for NITI based at the Al Hasa Campus. Reporting to the Senior Teacher, the successful candidates will be responsible for the delivery of Kaplan's English curriculum to national students who need a solid foundation in English which will allow them to enter employment with one of NITI's partner companies such as Saudi Aramco (the state oil company). You will work in a technologically-advan
View Details
Deadline: Fri 17 Jul 2015 00:00:00 GMT
United Kingdom , 21 centres in the UK
Ardmore Language Schools
The EFL Teacher's key responsibility is the preparation, co-ordination and teaching of English as part of the academic programme. All EFL Teachers report directly to the DOS and work closely with them to assist in the student testing, timetabling, progress monitoring and administration of EFL classes.
View Details
Deadline: Fri 31 Jul 2015 00:00:00 GMT
Ukraine , Kiev, Odessa
Educational Solutions Group
The Educational Solutions Group, a British owned company, seeks CELTA/DELTA qualified native speakers for teaching positions in Ukraine starting late August. An excellent opportunity for those wishing to join a professional school with a clearly structured career path.
We offer a personalized and integrated teacher development programme together with a comprehensive benefits package.
Positions available: Kiev and Odessa
Interviews held in UK / Ireland / Ukraine

View Details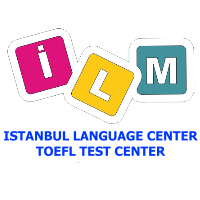 Deadline: Wed 30 Sep 2015 00:00:00 GMT
Turkey , Istanbul
istanbul lisan merkezi
Offering the highest standard of services, we provide our teachers with:
a centrally air-conditioned workplace
- in-class Smartboard courseware access
- test-making software
Requirements
- A BA diploma; MA in English or TESOL preferred
- A minimum of 3 years teaching experience
- A recognized certificate in TEFL /CELTA or equivalent
- Native English speaking upbringing only
- Background work with high end professional clientele
- Extroverted and highly positive personalities need only apply

View Details

Deadline: Wed 30 Sep 2015 00:00:00 GMT
Spain , Torrelavega
Sound English
To teach a maximum of 24 contact hours to small groups of between 8-10 students from October to May, mainly in the evenings. Holidays at Christms, Easter and Bank holidays are paid. Training provided throughout the year and help with finding accommodation.
View Details

* Denotes EU nationals preferred