328

Job(s) Found - Click on POSITION to access complete job posting
Fri 04 Apr 2014 08:17:55 GMT
China, Hangzhou
EF English First Hangzhou
Summary:
EF Huzhou, one of the most established and successful Franchises in the English First network is currently accepting applications for the following positions beginning in February 2014:
* 3 Full time teachers - EF Hangzhou Young Learner Schools
* 2 Full time teachers - EF Huzhou Young Learner Schools
* 2 Full time teachers - EF Linping Young Learner Schools
* 1 Full time senior teacher - EF Hangzhou Young Learner School
* 1 DoS(Director of Studies)- EF Hangzhou Young Learner School
View Details
Tue 28 Jan 2014 07:47:22 GMT
United Kingdom, Edmonton Green, LONDON N9
OXFORD ACADEMY - London
Oxford Academy is dedicated to providing high-class National Curriculum support in the form of After-School and Weekend Tutorial classes as well as Exam Preparation Classes for SATs and GCSEs in ENGLISH LANGUAGE & LITERATURE, CHEMISTRY, PHYSICS, BIOLOGY and MATHS for Primary School, Secondary School and Sixth Form students. We have two well-established branches (Stoke Newington and Edmonton Green) in the heart of North London.
View Details
Tue 01 Apr 2014 07:41:59 GMT
Taiwan, There are schools throughout Taiwan.
Saxoncourt
Full-time 12-month positions starting throughout the year, working with all ages from 3 year olds to adults, available for enthusiastic and dedicated teachers wishing to experience one of the most exciting locations in Asia.
View Details
Fri 19 Sep 2014 07:35:10 GMT

United Kingdom, Fareham, Hampshire

thebigword
Thebigword have an upcoming opportunity for certified English Language Teachers starting February 2015. The first roles will begin on the 16th February 2015 in Portsmouth, England, teaching a number of Gulf Arabic speaking students.
View Details
Mon 27 Oct 2014 07:27:28 GMT

Spain, Sant Feliu de Guíxols, Girona
Open English
We are looking for a professional, enthusiastic teacher to join our team on 7 January 2015. Teachers must enjoy teaching all ages and levels including Cambridge exam preparation classes.
Open English is a well-established English language academy situated in Sant Feliu de Guíxols on the Costa Brava - www.guixols.cat

View Details
Mon 06 Jan 2014 06:52:18 GMT
United Kingdom, Greater London, Home Counties, Brighton, Bournemouth, Oxford, Cambridge and Edinburgh areas, United Kingdom

Regent Home Tuition
Regent Home Tuition requires native speaker EFL homestay teachers with
degree + CELTA, TESOL and or QTS to host & teach teenage & adult
students in their own homes. We are looking for welcoming teachers
with comfortable homes within 1 hour of our language schools in
Bournemouth, Brighton, Cambridge, Edinburgh, London &
Oxford. Teachers with families are especially welcome. Flexible
working arrangements & excellent pay. You will get academic
support from the DOS based at the local Regent School.
View Details
Fri 27 Dec 2013 06:51:20 GMT

Spain, diferent locations in Spain

UP International Education
Grants for English native speakers who have graduated from university, to teach in Spanish schools, managed by UP International Education, a company whose activity is endorsed by the Government of Navarra (Spain), and in collaboration with San Jorge University of Zaragoza (USJ).
View Details
Thu 14 Aug 2014 06:23:07 GMT
Russian Federation, Syktyvkar
Angletica Language School
Angletica Language School in Syktyvkar (Komi Republic) is seeking to employ native EFL teachers from September 2014. Students range from first form school through to adults, with between 2 to 6 students in each group/ Each group has two 60 minute classes a week.
We offer a salary of $1000 per month, plus full coverage of visa fees, flights, life insurance; single fully furnished accomodation 15 minutes walk from the school.
View Details
Thu 13 Nov 2014 05:51:44 GMT
Saudi Arabia, Riyadh
Hire Pro LLC
Start date: February 2015
ESL Female instructors needed for Saudi Arabia
18-24 year old students
Must have a TESOL, TEFL, CELTA
Good Pay
Apply Today

View Details
Sat 08 Nov 2014 05:46:47 GMT
Italy, Online, Milan, Bologna, Rome, Turin, Venice and many other cities around Italy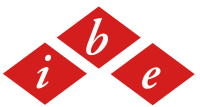 Intensive Business English
We are currently seeking mother tongue teachers for two different types of positions:
1) IN COMPANY COURSES: qualified teachers living in Italy for in-company courses.
2) ONLINE COURSES: for this specific position the candidate may be based anywhere in the world as the courses are telephone based.

View Details

* Denotes EU nationals preferred