472

Job(s) Found - Click on POSITION to access complete job posting
Wed 11 Mar 2015 16:14:09 GMT

United Kingdom, South Croydon, Surrey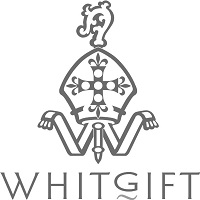 Whitgift Summer School
We are seeking to appoint EFL teachers to teach English as a Foreign Language at our new Summer School which will be launched in Summer 2015 and will be running from 5 July to 16 August.
View Details
Tue 13 Jan 2015 16:11:51 GMT

United Kingdom, Bloxham School, Oxfordshire
Bell
Are you looking for a challenging yet rewarding way to spend your summer?
Bell is looking to recruit knowledgeable and inspiring EFL teachers to teach on their residential International Study Preparation course this summer.

View Details
Thu 19 Mar 2015 16:11:06 GMT
United Kingdom, Edinburgh
Oxford International Education Group
Oxford International is looking to recruit local teaching staff for its summer school in Edinburgh from 29th June to 28th July 2015.
View Details
Thu 08 Jan 2015 16:05:31 GMT

United Kingdom, Newbury, Swindon, Dawlish, Nottingham, Telford, Folkestone, York, Taunton, Bristol, Oxford and Sherbourne
OISE Limited
OISE Young Learners' Schools requires residential and non-residential TEFL teachers for its 2015 summer and year round courses.
Teaching for OISE involves small, intensive classes with a maximum of eight students. The syllabus has been created to provide ample material for both newly-qualified and experienced teachers, with excellent lesson plans.
Contracts are available for 1-6 weeks.

View Details
Tue 17 Mar 2015 16:04:53 GMT

Spain, Seville
The English House
Do you LOVE teaching?
We are looking for a dedicated teacher to grow into a senior role at our school. Our core values are gratitude, empathy and kindness. We care about our students, our staff and our community. If you are interested in being part of our team, convince us that you care :)

View Details
Mon 16 Mar 2015 16:04:06 GMT

United Kingdom, Highfield School, Liphook
Highfield and Brookham Schools
Our team of impressive EAL teachers are responsible for planning and delivering a range of exciting and engaging EAL lessons, through our specifically designed creative curriculum which encompasses History, Geography, PSHE and Wellbeing, Drama, Music, Science, and project work.Within these disciplines, each day will encompass sessions specifically for reading, writing,listening and speaking. The teachers will be responsible for guiding the pupils' education to ensure it is fun and engaging.
View Details
Mon 12 Jan 2015 16:03:05 GMT
United Kingdom, Cambridge, London, Oxford, Surrey and Sussex

Bucksmore Education
British Council accredited school hiring for summer 2015 in prestigious colleges in the UK.
View Details
Tue 13 Jan 2015 15:57:07 GMT

United Kingdom, Various locations - South East England
Bell
Bell is recruiting experienced, dedicated and responsible Centre Managers, Student Services Directors and Activity Directors for our Young Learner Courses running at five UK independent schools between May and August. These are residential posts and each school provides both staff and children with excellent premises and facilities and we offer accommodation, meals and professional development opportunities.
View Details
Tue 24 Feb 2015 15:52:28 GMT

United Kingdom, In Bournemouth on the south coast of England, United Kingdom
Anglo-Continental Educational Group
The Anglo-Continental Educational Group, one of Bournemouth's leading English Language Schools, is inviting applications from qualified EFL teachers, sports/activities and administrative staff for posts at our non-residential Young Learners' Programmes for June, July and August 2015. We also require experienced and qualified EFL teachers for our summer Adult Programmes. Assistance in finding local self-catering accommodation is also offered.
View Details
Mon 09 Mar 2015 15:51:22 GMT

United Kingdom, London
Kensington Academy of English
We are currently recruiting for full time teachers to start at the beginning of April. We are looking for enthusiastic, friendly, dedicated and professional teachers who can work well within a team. Experience with Exam preparation classes (e.g. IELTS, FCE, CAT etc), young learners and Business English is preferable but not essential.
View Details

* Denotes EU nationals preferred
Job Search Tips
Job search results are shown in date chronological order. In default mode, Total Jobs link shows most recently updated jobs at top. New Jobs includes posts added within the past 24 hours. Advanced Search offers a selection of additional job search criteria. Each page at TEFL.com includes the Find a Job search at top of page, below main menu.