532

Job(s) Found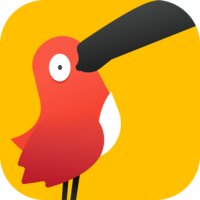 Deadline: Mon 31 Aug 2015 00:00:00 GMT
Online English , Online
Cambly
We're looking for experienced English teachers/tutors to practice conversational English with students via video chat.
View Details


Deadline: Sat 30 Apr 2016 00:00:00 GMT
Spain , Pontevedra, Galicia, Spain
The English Studio
Full/part time vacancies for EFL teachers,immediate start to June/July 2016 or Sept/Oct 2016-June/July 2017. Prestigious school established in 1979 in the centre of the beautiful town of Pontevedra . Modern facilities, ample resources and support and a friendly atmosphere. Teachers only teach the ages and levels of their choice. Training for Cambridge and Trinity exams provided. Nearest airports Vigo(25mins)Santiago de Compostela(50 mins)also A Coruña and Oporto(Portugal) Mild Atlantic climat
View Details


Deadline: Tue 31 May 2016 00:00:00 GMT
Spain , Lugo
Emerald English School
3 positions to start in September 2016 in northern Spain. Reputable, friendly school in modern premises in Lugo. Well-resourced. Interactive whiteboards. Students of all ages and levels. Cambridge and Trinity examination preparation. Competitive salary above national pay scales. Help with accommodation & initial training.Excellent working environment.
View Details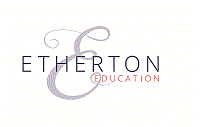 United Kingdom , Near Hook, Hampshire
Etherton Education
A great opportunity for experienced EAL teachers to work for a family run academic pre-sessional summer course based in Wellington, Somerset (Pre-GCSE) and Odiham, Hampshire (Pre-A-Level/Pre-IB). Positions are non-residential. Competitive rates of pay with no extra-curricular duties required.
Wellington: 4 and 8 week contracts starting 4th July and 4 week contracts from 31st July 2016.
Odiham: 4 and 8 week contracts starting 11th July and 4 week contracts from 7th August 2016.

View Details

Deadline: Fri 13 May 2016 00:00:00 GMT
Spain , LEKAROZ-NAVARRA
Play & Say
NATIVE LEVEL TEACHER & ACTIVITY LEADER TO WORK IN CAMP WITH CHILDREN (11-12 years old) IN LEKAROZ-NAVARRA (SPAIN).
SALARY+HEALTH INSURANCE+ACCOMMODATION+FOOD PROVIDED BY THE COMPANY.

View Details
China , Chengdu, Quanzhou, Kaifeng, Fujian, Julong and Harbin
Balboa City School International Recruiting
Teachers for Public High Schools and Primary Schools with Balboa City School International Dual Diploma Program in various cities in China. Earn a minimum of 14,000 RMB for 25 total hours of teaching as well as office hours. These positions are for educators with at least 2 years teaching experience.
View Details

Deadline: Tue 17 May 2016 00:00:00 GMT
Saudi Arabia , Dharan, Saudi Arabia
BlueForce Inc
Candidates will be required to submit the below documents electronically to be considered for the position:
1. Resume
2. Copies of all degrees (diplomas)
3. Official transcripts with school seal visible for relevant degrees (unofficial transcript copies acceptable with proof of official transcript order)
4. Copies of all relevant certification diplomas/certificates (such as TESOL or DLI)

View Details

Deadline: Fri 30 Sep 2016 00:00:00 GMT
Vietnam , Taiwan , Indonesia , China , Japan , Japan, Taiwan, China, Indonesia, Vietnam and Worldwide
TEFLOne Recruitment
Were a TEFL recruitment agency owned and managed by teachers, which specialises in placing new and experienced candidates in some of the best jobs around Asia. We understand what its like to go to a new country to start a new profession and new life, and were advisors as much as we are recruiters. Well make sure youre happy with your placement.
Variety of positions teaching YLs and adults as well as in company business English training.
Positions available every month year round.

View Details

Deadline: Mon 02 May 2016 00:00:00 GMT
United Kingdom , London Twickenham, Brighton, Taunton, Berkhamsted, Winchester and Tavistock
LAL UK Summer Schools
Join us at LAL for a life-changing experience working with international young learners at one of our six British Council accredited residential summer schools. We are now filling vacancies at all of our campuses, with contracts ranging from 2-7 weeks between June and August. We are looking for responsible and outgoing Teachers, Activity Leaders, House Parents and Transfer Staff to maintain our high standard of courses for young learners. We are also looking for candidates with previous summe
View Details

Deadline: Tue 31 May 2016 00:00:00 GMT
Spain , Burela,Lugo
Academia ANJO
Teaching English to children from the age of 4 to 15 yrs in a small but very reputable school in north west Spain. Working contract from September 15th 2016 to June 15th 2017. 24 contact teaching hours per week (afternoon-evening) plus one hour weekly staff meeting .
A love of young children is imperative along with the need to be both dynamic and eloquent in the classroom. Good knowledge of English grammar needed.
Teachers are given a huge amount of support and guidance.

View Details

* Denotes EU nationals preferred