590

Job(s) Found
Deadline: Thu 25 Aug 2016 00:00:00 GMT
China , Shenzhen
Eduhope Management Limited.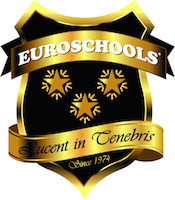 Deadline: Sat 16 Jul 2016 00:00:00 GMT
Spain , Vigo
European Language Schools, S.L.
Vacancy for 1st class EFL teacher,start 3/10/2016 to 30/6/2017.Prestigious,highly professional EFL schools,estd. 1974;attractive surroundings,well equipped classrooms,resource materials,coursebooks,teacher manuals,iPads,DVDs,etc.;pleasant,friendly atmosphere,15 classrooms,normal student max.10 per class.Communicative Method. AGES 5 yrs to adult. Levels: beginners to Proficiency.Preparation for Cambridge exams;Fantastic setting,west coast Spain,pleasant climate,beautiful beaches,mountains,valleys
View Details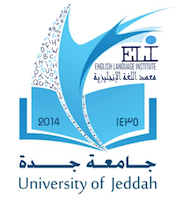 Deadline: Fri 15 May 2015 00:00:00 GMT
Saudi Arabia , Jeddah
University of Jeddah
The English Language Institute at University of Jeddah (ELI-UJ), Jeddah Saudi Arabia is now accepting applications for male and female native level English English language instructors.
View Details

Deadline: Fri 30 Sep 2016 00:00:00 GMT
Vietnam , Taiwan , Indonesia , China , Japan , Japan, Taiwan, China, Indonesia, Vietnam and Worldwide
TEFLOne Recruitment
Were a TEFL recruitment agency owned and managed by teachers, which specialises in placing new and experienced candidates in some of the best jobs around Asia. We understand what its like to go to a new country to start a new profession and new life, and were advisors as much as we are recruiters. Well make sure youre happy with your placement.
Variety of positions teaching YLs and adults as well as in company business English training.
Positions available every month year round.

View Details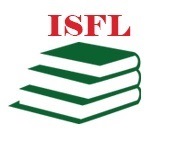 Deadline: Sun 31 Jul 2016 00:00:00 GMT
Russian Federation , Revolution Square, Istra, Moscow region, Russia
Istra School
ARE YOU LOOKING FOR NEW OPPORTUNITIES, CAREER DEVELOPMENT AND NEW FRIENDS?
ARE YOU A NATIVE LEVEL ENGLISH SPEAKER?
ARE YOU THE HOLDER OF TEFL, TESOL OR CELTA?
HOORAY!!!! We've finally found you!
Native level teachers of English are needed in Istra, Russia for the 2016-2017 school year.
CELTA (or equivalent) and EFL experience are indispensable.
A couple is preferable.
60 000 RUR and a lots of nice things are waiting for you!!!!

View Details
Deadline: Sun 31 Jul 2016 00:00:00 GMT
Saudi Arabia , Various locations
European Centre
European Centre seeks corporate English language instructors (male status applicants) for its projects in the petrochemicals, utilities and heavy industries sectors. Applications are especially welcome from instructors who take a task based approach to English language teaching. We offer work visas from the get go, guaranteeing muqeem cards (residence permits) shortly after arrival in Saudi Arabia. We also have one vacancy for a married status teaching couple at our Jubail male/female centres.
View Details

Deadline: Tue 31 May 2016 00:00:00 GMT
Spain , Burela,Lugo
Academia ANJO
Teaching English to children from the age of 4 to 15 yrs in a small but very reputable school in north west Spain. Working contract from September 15th 2016 to June 15th 2017. 24 contact teaching hours per week (afternoon-evening) plus one hour weekly staff meeting .
A love of young children is imperative along with the need to be both dynamic and eloquent in the classroom. Good knowledge of English grammar needed.
Teachers are given a huge amount of support and guidance.

View Details


Deadline: Mon 30 May 2016 00:00:00 GMT
Italy , Sanremo
Lingue Senza Frontiere
We are looking for tutors to teach English all over Italy in our day camps for Italian children aged 7-14.
The camps run for 2-4 weeks. Our tutors teach in an interactive and fun way through games,
songs, activities, etc. Please note all tutors must hold a valid EU passport.

View Details


Deadline: Sun 26 Jun 2016 00:00:00 GMT
Spain , Pontevedra
School of English
Join our school in the picturesque capital of Pontevedra. It is small, friendly and family-owned. Students range from 3 to 73 years of age. Working with us is a great opportunity to get to know students on a personal level and participate in cultural exchange. We're looking for a well-qualified, experienced, native level English teacher to join our team.
View Details

Deadline: Mon 01 Aug 2016 00:00:00 GMT
Russian Federation , St Petersburg
Orange Language Centre
Orange Language Centre is seeking experienced Native speaker Teachers of English to enhance our large, international team of teachers for the 2016-17 academic year. We are a large and growing English language school and certified Cambridge Exam Preparation Centre. We pride ourselves on our dynamic staff and quality of instruction and welcome teachers from all English-speaking countries. Now is your chance to be part of a great team and experience Russia with your own eyes and ears.
View Details

* Denotes EU nationals preferred