556

Job(s) Found

Deadline: Fri 01 May 2015 00:00:00 GMT
Kuwait , Kuwait
American College of the Middle East
Teaching English as a Second/Foreign Language or teaching English for pre-university or preparatory program.
View Details

Deadline: Thu 31 Mar 2016 00:00:00 GMT
Spain , Zaragoza
Number 16 School
Number 16 School, Zaragoza's leading English Centre, requires native level English teachers with a passion for working within a multinational and fresh environment.
View Details

Hong Kong , Hong Kong
Chancery English
Teachers need to teach classes of Phonics and Speaking, Reading and Writing, Adult Class, Exam Preparatory Class for IELTS and GCSE. Besides teaching, they need to prepare classes well, correct assigments, consult parents and cover others in case of sick or annual leaves. The job period is at least 1 year, starting in July, August and September 2016.
View Details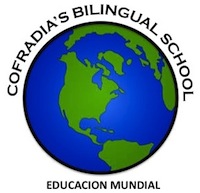 Deadline: Wed 31 Aug 2016 00:00:00 GMT
Honduras , Cofradía's Bilingual School- Cofradía Cortes
Cofradia's Bilingual School
CBS offers exciting and challenging opportunities not just to teach English but to be part of an international team of volunteers working together to inspire our students and help them to build a brighter future for themselves and their community. Cofradía's Bilingual School is currently recruiting teachers for the 2016-2017 year. The CBS school year goes from mid-August to mid-June. Teaching experience and Spanish skills are not required.
View Details

Deadline: Fri 12 Aug 2016 00:00:00 GMT
United Kingdom , Sherborne, Dorset
Absolutely English Young Learners Ltd
AEYL is looking for inspiring EFL teachers seeking a teaching position with plenty of opportunity for professional development. We are a family-run language school with a strong focus on quality and safety. Following our last British Council Inspection, we are ranked among the top language schools in the UK. Our teachers are NOT required to participate in activities or excursions, leaving you free to focus on delivering quality lessons with excellent support from our experienced Management Team.
View Details

Japan , Tokyo, Yokohama, Omiya, Funabashi, Saitama and other areas
TEFL In Japan
Start your Japan adventure here. Are you looking for a varied teaching schedule, a supportive academic environment, good pay and conditions and a great cultural experience? Then this could be the job for you.
Teach in areas such as Tokyo, Yokohama, Chiba, Funabashi, Saitama and other cities.
We specialise in Japan. It is the only country we send teachers to and are filling vacancies now. So if you want to discover all that this amazing country has to offer get in touch now!

View Details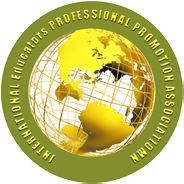 Deadline: Tue 29 Nov 2016 00:00:00 GMT
China , Shanghai, Shenzhen, Qiongdao and many other cities
International Educators Professional Promotion Association
A very competitive package of 15,000RMB-22,000RMB according to teachers' subject, qualification and experience together with A legal working visa (as an expert teacher, not as an ordinary worker) and health insurance; you are flexible in choosing to teach young learners or teenagers or adults; and you can decide to take positions in government schools or private sector as long as you are qualified to get a working visa.
Positions are available in most of the cities around China.

View Details

Deadline: Tue 16 Aug 2016 00:00:00 GMT
United Kingdom , Ipswich or Diss, UK - residential, United Kingdom
Xkeys Limited
XUK English Summer School is looking for qualified EFL teachers to work in July and August 2016. We offer a competitive package including accommodation and training in a professional and well-resourced school.
Successful applicants will need to be enthusiastic and motivated, preferably with experience in teaching young learners in a summer school environment.
Flexibility, creativity and energy are essential qualities.

View Details

Deadline: Tue 26 Jul 2016 00:00:00 GMT
United Kingdom , Oxford and Reading
Oxford Spires
We are looking for committed, enthusiastic EFL teachers to teach at our Summer schools and deliver inspiring English lessons to students five mornings a week and assist in the smooth running of the activities and excursion programme.
View Details


Deadline: Wed 20 Jul 2016 00:00:00 GMT
Spain , Arrasate-Mondragon, Basque Country
MondragonLingua
Leading language school in the Basque Country, northern Spain, seeks enthusiastic English Language Teachers for the coming academic year.
View Details

* Denotes EU nationals preferred