398

Job(s) Found

Deadline: Tue 28 Feb 2017 00:00:00 GMT
United Kingdom , SP7 9QA
English Country Schools
Resident DOS & EFL teaching posts available, 7 July - 7 August, working with children from around the world on our British Council Accredited residential English Language and activity summer school near Shaftesbury in Dorset.
View Details
Spain , Zaragoza
Number 16 School, SLU
Number 16 School, Zaragoza's leading English Centre, requires native level English teachers with a passion for working within a multinational and fresh environment.
View Details
United Kingdom , Various locations
Language Study Centres / STS Language Schools
Language Study Centres (LSC) is a British Council accredited organisation which runs courses in various locations around the UK. We currently have vacancies for non-residential, qualified EFL teachers. Contracts start mid-June and normally run for between 2 and 9 weeks.
View Details
Kazakhstan , Astana
English Language Channel Ltd.
Airuup is looking for EFL (English as a Foreign Language) teacher for young learners to work in Kazakhstan, Astana. Immediate start.
View Details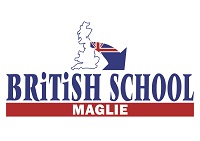 Deadline: Sun 22 Jan 2017 00:00:00 GMT
Italy , Maglie, Puglia region
British School of Maglie
1 FULL-TIME TEACHERS REQUIRED FOR PRIVATE LANGUAGE SCHOOL IN SOUTHERN ITALY! EXCELLENT SALARY AND EXTRAS! CAMBRIDGE EXAMINER TRAINING PROVIDED.
View Details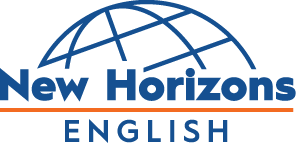 Deadline: Wed 25 Jan 2017 00:00:00 GMT
Germany , Dusseldorf
New Horizons English
This is an exciting opportunity to join a new English school based in Düsseldorf, Germany. This is more than just a traditional teacher role - in addition to formal teaching there will be a focus on providing informal learning opportunities in a positive and motivating atmosphere. You will be part of a small team, which means that you will really contribute to creating the desired student experience and maximize the performance of the centre.
View Details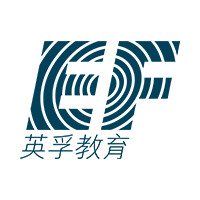 China , Changchun,Jilin ,China
EF Changchun
Looking for a change of scenery? Looking to get into ESL teaching? Then EF Changchun is the place for you!
EF is the leading education provider in the world, with EF Changchun being one of the most well-established franchises in China, boasting four centres spread across the city.
We are looking for candidates who are positive, motivated, enthusiastic and flexible, with a professional attitude towards teaching and an interest in developing their skills and experience.

View Details
Turkey , Istanbul
Terakki Vakfi Ozel Sisli Terakki Lisesi
English teachers at Terakki have a wide range of responsibilities, including yearly and weekly planning, curriculum and materials development, exam and assessment tool preparation, and instruction. They are expected to implement the Foreign Languages Department curriculum on the classroom level and to ensure that all students are receiving an education in line with our departmental mission and meeting our school's high academic standards.
View Details
China , Hangzhou
EF Education First Hangzhou
Fully-sponsored work visa, unrivaled teacher training programme, accomodation, travel allowance, mandarin classes and time off to explore the most beautiful city in China.
View Details

Deadline: Fri 24 Mar 2017 00:00:00 GMT
United Kingdom , Rugby, Warwickshire
Thames Valley Summer Schools
We are recruiting suitably qualified, dynamic EFL teachers to join our team for a one-week course in April 2017 at Rugby School.
Our residential EFL teachers are involved in academics, recreation, excursions and welfare so we are looking for people who bring motivation, enthusiasm and flexibility to the whole role ensuring our students not only receive high quality teaching but also that they, and you, enjoy the complete experience. Japanese speakers are particularly encouraged to apply.

View Details

* Denotes EU nationals preferred