414

Job(s) Found
Deadline: Sat 07 Jan 2017 00:00:00 GMT
Slovakia , Czech Republic , Kosice and other towns and cities
Sidas Language School
An enjoyable, set location or travelling teaching experience that allows you to either teach a consistent group of students throughout a school year or teach a great variety of different students, to learn more about your own skills and how to overcome different teaching challenges and lets you see a great deal of a country in a short space of time.
View Details

Online English , Online
UStalk
UStalk offers online English lessons to students across China. To our teachers, we offer the most competitive compensation package and best teacher support network in our market. To our students, we offer a comprehensive curriculum, spanning 5 levels, delivered by a team of skilled educators.
• Payments: $16-$24 per teaching hour
• Teaching Platform: Online, in-browswer
• Class Sizes: 1-6
• Teaching Hours: Weekday Evenings, Weekend Mornings and Evenings, Beijing Time

View Details
China , HE NAN
Zhengzhou Zhongsheng Education Service Co. Ltd
We are now looking to recruit enthusiastic, dedicated and responsible EFL teachers for our Young Learner Course. Teachers will plan and develop exciting and inspiring lessons for their students' level and will also participate in the cultural and social programme through excursions, activities and pastoral duties.
View Details

Cambodia , Phnom Penh, Siem Reap
Australian Centre for Education, Cambodia
Exciting teaching opportunities exist for fully-qualified native level English-speaking teachers at the Australian Centre for Education within IDP Education Cambodia at three campuses in Phnom Penh and one in Siem Reap. Children's Program, Young Learners Program, General English Program, Business English Program and English for Academic Program teachers with at least one year experience are preferred as are teachers with current IELTS examiner status and teachers with experience using Moodle.
View Details
Deadline: Wed 01 Feb 2017 00:00:00 GMT
China , No.225 Zhongshan road Chongan district Wuxi ,Jiangsu ,China
Rise Subject English Wuxi
SUMMARY
Rise English schools are bright, modern schools that operate to defined principles so teachers, and students alike can expect the same excellent work and study conditions. The schools are fully equipped with the resources needed to work with a large variety of different classes and situated in over a dozen prime locations around the country. This means that we can offer you a position that allows you the opportunity to experience the fascinating and different culture of China.

View Details
Deadline: Mon 30 Jan 2017 00:00:00 GMT
Saudi Arabia , Various locations
European Centre
European Centre seeks corporate English language instructors (male status applicants) for its projects in the petrochemicals, utilities and heavy industries sectors. Applications are especially welcome from instructors who take a task based approach to English language teaching. We offer work visas from the get go, guaranteeing muqeem cards (residence permits) shortly after arrival in Saudi Arabia. We also have one vacancy for a married status teaching couple at our Jubail male/female centres.
View Details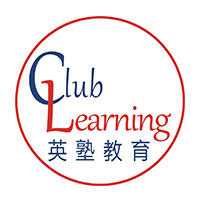 China , Tianjin,Shanghai,Haikou
ClubLearning China
1.Preparing for your lessons 2 weeks in advance of your lessons
2.When working in the office, you'll be creating lesson plans, and teacher guides based on our National Curriculum
3.Conducting your classes to the very highest quality and in accordance to our syllabus
4.Participate in public activities organised by the centre and any other work assigned by the centre
5.You may also be given the change or asked to change your working location, as our company expands throughout China

View Details

France , Paris and surrounding suburbs
The Turner Learning Center
TLC - The Turner Learning Center is hiring qualified English teachers:
To teach English between 10 and 20 hours a week to native and non native speakers, between the ages of 6 to 18+, between the 12th September 2016 to 3rd July 2017 excluding French school holidays, in the comforts of our students homes.
We offer a very attractive career development plan providing financial, managerial and certified professional progress.

View Details

Japan , Tokyo, Yokohama, Omiya, Funabashi, Saitama and other areas
TEFL In Japan
Start your Japan adventure here. Are you looking for a varied teaching schedule, a supportive academic environment, good pay and conditions and a great cultural experience? Then this could be the job for you.
Teach in areas such as Tokyo, Yokohama, Chiba, Funabashi, Saitama and other cities.
We specialise in Japan. It is the only country we send teachers to and we are filling vacancies now. So if you want to discover all that this amazing country has to offer get in touch now!

View Details
Vietnam , Ho Chi Minh City, Ha Noi, Vung Tau, Da Nang, Hai Phong, Binh Duong and Bien Hoa
ILA Vietnam
ILA is Vietnam's leading English language school with 27 centres spanning the length of the country. We employ more than 450 Native English Speakers and provide ongoing professional development and excellent career opportunities for all staff. ILA Vietnam teaches more than 40,000 students a year ranging from beginner to advanced level including IELTS, TOEFL and Academic English. Regulated by NEAS, we have small class sizes and offer all the support and resources a teacher could wish for.
View Details

* Denotes EU nationals preferred