553

Job(s) Found


Deadline: Thu 30 Jun 2016 00:00:00 GMT
Spain , c/ Arrabal 22 Laguna de Duero, Spain 47140
CLASSIC ENGLISH LANGUAGE CENTRE
Teaching English to students of all ages - Young learners from 6 - 12 years old, teenagers and adults. Group classes in the afternoon from Monday - Thursday from 4 pm to 9 pm and private classes on Friday afternoon from 4 - 8 pm.
We are a Cambridge Preparation Centre. Preparations for the Cambridge exams are an important part of our work.

View Details

Deadline: Fri 30 Sep 2016 00:00:00 GMT
Vietnam , Taiwan , Indonesia , China , Japan , Japan, Taiwan, China, Indonesia, Vietnam and Worldwide
TEFLOne Recruitment
Were a TEFL recruitment agency owned and managed by teachers, which specialises in placing new and experienced candidates in some of the best jobs around Asia. We understand what its like to go to a new country to start a new profession and new life, and were advisors as much as we are recruiters. Well make sure youre happy with your placement.
Variety of positions teaching YLs and adults as well as in company business English training.
Positions available every month year round.

View Details
Online English , Online
ISUS Operations S.L. CIF: B65124851
We are currently looking for native or proficient speakers of English who can also teach German or German teachers who are proficient in English and can teach English. Come join our team and start an exciting career with Learnlight!
View Details

Deadline: Tue 31 May 2016 00:00:00 GMT
Spain , Gijón
Immersion Idiomas
Are you passionate about people, teaching and working as a team?
Immersion Idioms is looking for an outgoing and dynamic person to join our team in Gijón, Northern Spain. We are looking for a teacher who is flexible, self motivated and well organized. Someone who loves working in team, wants to inspire people to speak English and particularly loves working with younger learners and seeing them succeed. If this sounds like a fit for you send us your resume.

View Details
Deadline: Sun 31 Jul 2016 00:00:00 GMT
Saudi Arabia , Various locations
European Centre
European Centre seeks corporate English language instructors (male status applicants) for its projects in the petrochemicals, utilities and heavy industries sectors. Applications are especially welcome from instructors who take a task based approach to English language teaching. We offer work visas from the get go, guaranteeing muqeem cards (residence permits) shortly after arrival in Saudi Arabia. We also have one vacancy for a married status teaching couple at our Jubail male/female centres.
View Details

Deadline: Tue 31 May 2016 00:00:00 GMT
Spain , Burela,Lugo
Academia ANJO
Teaching English to children from the age of 4 to 15 yrs in a small but very reputable school in north west Spain. Working contract from September 15th 2016 to June 15th 2017. 24 contact teaching hours per week (afternoon-evening) plus one hour weekly staff meeting .
A love of young children is imperative along with the need to be both dynamic and eloquent in the classroom. Good knowledge of English grammar needed.
Teachers are given a huge amount of support and guidance.

View Details


Deadline: Mon 30 May 2016 00:00:00 GMT
Italy , Sanremo
Lingue Senza Frontiere
We are looking for tutors to teach English all over Italy in our day camps for Italian children aged 7-14.
The camps run for 2-4 weeks. Our tutors teach in an interactive and fun way through games,
songs, activities, etc. Please note all tutors must hold a valid EU passport.

View Details

Deadline: Mon 01 Aug 2016 00:00:00 GMT
Russian Federation , St Petersburg
Orange Language Centre
Orange Language Centre is seeking experienced Native speaker Teachers of English to enhance our large, international team of teachers for the 2016-17 academic year. We are a large and growing English language school and certified Cambridge Exam Preparation Centre. We pride ourselves on our dynamic staff and quality of instruction and welcome teachers from all English-speaking countries. Now is your chance to be part of a great team and experience Russia with your own eyes and ears.
View Details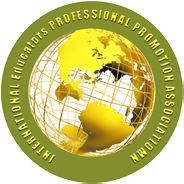 Deadline: Mon 30 May 2016 00:00:00 GMT
China , Shanghai, Shenzhen, Qiongdao and many other cities
International Educators Professional Promotion Association
A very competitive package of 12,000RMB-25,000RMB according to teachers' subject, qualification and experience together with A legal working visa (as an expert teacher, not as an ordinary worker) and health insurance; you are flexible in choosing to teach young learners or teenagers or adults; and you can decide to take positions in government schools or private sector as long as you are qualified to get a working visa.
Positions are available in most of the cities around China.

View Details

Deadline: Sun 01 May 2016 00:00:00 GMT
United Kingdom , United Kingdom
Bell
We are now looking to recruit enthusiastic, dedicated and responsible Directors of Studies and Assistant Directors of Studies for our Young Learner Courses running at four UK independent schools between June and August. Directors of Studies are responsible for the effective running of the academic side of the Young Learner programme including management of EFL Teachers, provision of academic advice, managing resources and preparation of study tours and excursions,and participating in activates.
View Details

* Denotes EU nationals preferred