587

Job(s) Found

Deadline: Tue 28 Feb 2017 00:00:00 GMT
Working as an ALT, you will enrich the lives of children by sharing your knowledge of English and communication skills and giving insight into other cultures. Your job is two-fold: language instructor and cultural ambassador. These two aspects are inseparable, and you, as a successful Interac ALT, will become an expert in both. You can expect to teach classes on your own, with a Japanese teacher present to help manage the classroom.
View Details

Deadline: Mon 16 May 2016 00:00:00 GMT
Spain , Basque Country
Mondragón Lingua
Leading language school in the Basque Country, Spain seeks experienced English teachers to teach children/young learners in the Bilbao area.
View Details
Deadline: Fri 27 Jun 2014 00:00:00 GMT
United Kingdom , Taunton, Somerset. The venue for our Residential Centre is Queen's College, situated in a quiet, residential neighbourhood just outside Taunton, United Kingdom
The Devon School of English
We need dynamic, enthusiastic teachers, activity leaders and house parents for our
residential team at Queens College, Taunton this summer.
Start Saturday 2 July 2016 for a maximum period of 4 weeks.

View Details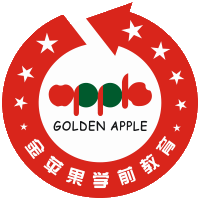 Deadline: Thu 01 Sep 2016 00:00:00 GMT
China , Chengdu. Sichuan. China
Education Organisation
EFL and IB PYP Early Years Teachers – Not an Agency
  GA Education is the largest and most professional early years education group in Western China. If you love teaching children, and have a passion for the education profession, one of our various openings may be just right for you.
We are recruiting:
·        EFL kindergarten teachers
·        ESL preschool teachers
·        Experienced ESL early years teachers
·        Qualified early years staff
·        PYP early year teachers

View Details
Deadline: Sat 31 Dec 2016 00:00:00 GMT
Spain , Valencia
My TEFL Experience
- Short-term volunteer TEFL positions in Spain
- Develop your teaching skills in a relaxed, professional environment
- 20+ hours of teaching practice with real students
- Additional teacher training & 24 hour support
- Accommodation provided
- No experience necessary

View Details

China , Changchun
Perfect English Training School
Are you ready...
- to do real teaching and find out what the real China is like?
- to teach with passion and creativity?
- to join a team of committed and trained teachers?
- to work for a fully licensed, American owned and managed school?
Are you ready? Because we are!
INTERVIEWING NOW

View Details

Deadline: Fri 10 Jun 2016 00:00:00 GMT
United Kingdom , Eastbourne, East Sussex
LTC Eastbourne
Residential teachers needed for busy EFL school in Eastbourne, East Sussex. 4th April- 11th September 2016.
View Details

China , All over China
Click China Cultural Exchange Co., Ltd.
Public School Teaching Jobs in China, 9 months work, 11 months pay + apartment + airfare, starts in Sep. 2016

View Details

Kazakhstan , Almaty
InterPress - International House
InterPress-International House is looking for EFL professionals in an exciting mountainous location of Almaty and the capital city of Kazakhstan - Astana.
Excellent local remuneration package offered to the right candidate. Must have CELTA or equivalent, be committed to delivering high quality lessons and focused on self-development.
We invite native level speakers of English to become a part of our team.

View Details
Deadline: Sat 25 Jun 2016 00:00:00 GMT
Russian Federation , Moscow, Russia
Language Link Khodynskoye Pole and Schukino
Teach in the central residential area of Moscow, Russia!
Language Link Khodynskoye Pole and Schukino, branches of the international Language Link School
Well-equipped modern centers using of cutting edge technologies
Professional team, proven methodology and advanced teacher support

View Details

* Denotes EU nationals preferred