485

Job(s) Found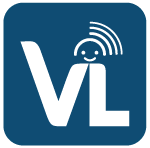 Online English , Online
VivaLing
- be trained and certified through VivaLing's Coach Training program (geared specifically for teaching languages online to children)
- design communicative and engaging lessons and teaching materials for children (aged 3-15)
- deliver 15-55 minute online language lessons to children around the globe
- grow and develop as an active member of the VivaLing Coach Community

View Details
Deadline: Wed 01 Feb 2017 00:00:00 GMT
China , Beijing, Guangzhou, Hangzhou, Shanghai, Shenzhen, Tianjin & More
ESL Suite Consulting Co.,Ltd.
Seeking qualified teachers for Pre-K/Kindergarten, Primary, Secondary, University and Adults.
Various placements available, including:
*ESL
*EAP
*Exam Prep (SAT, ACT, GAC, IELTS, etc.)
*Subject Teachers (Mathematics, Natural Sciences, Accounting, Music, etc.)
*Senior-level positions (Head Teacher, Director of Studies, Principal)

Teachers with experience, or those just starting out are welcome to apply.

View Details
Deadline: Thu 29 Sep 2016 00:00:00 GMT
South Korea , Yeosu
quality Teaching in Korea Ltd
Korean Education office ( Jeollanamdo office) is seeking many well qualified EFL teachers for coming November 2016 public school positions. The contract is highly competitive and if you are interested in applying, please do not wait as there are only limited positions available. We, Quality Teaching in Korea, are proud of assisting good candidates for many public school positions for a long time and hope you to have this chance to make a difference to students' future and for your EFL career.
View Details
Deadline: Thu 03 Aug 2017 00:00:00 GMT
China , Cixi City, Zhejiang Province
UIA - Cixi
-- Teach focused and dedicated students to prepare for studying abroard.
-- Great Package Offered!
-- Earn a % from your hard work through our "Projects" initiative
-- Modest Teaching Hours, Great Working Hours

View Details

Deadline: Mon 31 Oct 2016 00:00:00 GMT
United Kingdom , Cambridge
Cambridge language projects
CAMBRIDGE.We are looking for an enthusiastic,EFL Teachers.Applicants must be able to work in UK and ideally have experience teaching Young learners.Posts are NOT RESIDENTIAL
View Details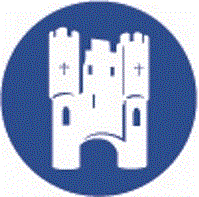 China , Fuzhou
York English
• Two week initial training, with ongoing training through out the contract.
• An average of 15 – 18 teaching hours per week
• Classes have a maximum of 16 students
• Students are between 4 – 16 years old.
• Teachers are expected to plan and prepare lessons for which the school provides an ample supply of resources and materials to use
• Teachers are expected to give lively and interesting lessons based on the topic for the lesson and the curriculum provided

View Details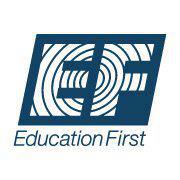 Indonesia , Jakarta
English First Central Jakarta
Pt EF Suma Jakarta is a well-established group of 5 language schools in the centre of Indonesia's Capital city. We are currently looking to recruit degree holders with TEFL/CELTA, for our schools.
Jakarta is a rapidly-developing Metropolis and features all of the expected features of a bustling South-East Asian city, as well as being the ideal launch pad for travel to the many thousands of tropical islands and beaches that surround it.

View Details
Deadline: Sat 01 Oct 2016 00:00:00 GMT
China , Multi-cities
Teach Abroad Recruiting
• Salary: 12,000 to 25,000 RMB/month after tax
• Contract length: One year contract (renewable)
• Benefits: Health Benefits, Free Accommodation or Housing Allowance, Paid Holidays, Subsidized Flights, Work Visa/Work & Residence Permits Provided, End of Contract Bonuses, Free Mandarin lessons.

View Details

South Korea , South Korea
TeachabroadKorea
By means of internet job postings, employment fairs and other forms of advertisement, we find qualified individuals who have a desire to teach English in South Korea. We then guide those individuals through an interview and application process.
View Details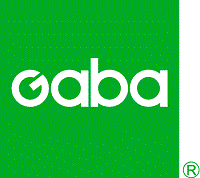 Japan , Tokyo, Osaka, Yokohama, Nagoya
Gaba Corporation
Teach English 1-to-1 to Motivated Adults in Japan. Gaba is looking for motivated English Instructors to teach on-to-one lessons to our adult students in Japan. All of our 40+ locations are in the major metropolitan areas (Tokyo, Nagoya, Osaka etc), and we offer a flexible schedule system so you can choose when you teach.
View Details

* Denotes EU nationals preferred