581

Job(s) Found
Deadline: Fri 30 Sep 2016 00:00:00 GMT
China , Shantou, Guangdong Province, P.R. China
Shantou Foreign Language and Business Academy
OESEC is a language school set up within a government high school - Shantou Foreign Language and Business Academy. We have been running for the past thirteen years and are now firmly established in the market. At present we run both full time and part time courses in General, Business and exam English. In the very near future we aim to extend our teaching to include Corporate Language training and English for Special purposes.
View Details
Deadline: Thu 30 Jun 2016 00:00:00 GMT
United Arab Emirates , Ajman, Dubai, Fujairah, Ras Al Khaimah and Sharjah
Astute Education Ltd
Primary ESL Teacher - United Arab Emirates
Start from September 2016 / January 2017
TAX FREE Salary - Approximately £48,000 / 68,600 USD NET per year
Part of the UAE Ministry of Education Reform Project
Interviews to be held in the UK in July 2016

View Details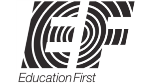 China , Over 50 cities throughout China
EF Education First
• Planning and delivering lessons to children ages 3-18 in groups of up to 16 students
• Using electronic media and EF's award-winning ESL courseware to teach English efficiently and effectively
• Evaluating student progress and providing ongoing guidance for improvement to both students and their parents
• Assigning and evaluating out of class exercises
• Participating in social activities with students organized by your school to encourage oral English proficiency

View Details
Hong Kong , Causeway Bay, Hong Kong
miniMinds
We offer a diversity of teaching opportunities in a small group setting - ranging from phonics and oral conversations for kindergarteners to creative and analytical writing for primary and secondary students. Besides teaching, our teachers are also involved in curriculum building effort, teachers' workshop and other development programmes to support teachers' personal and professional aspiration and growth.
View Details

Deadline: Fri 10 Jun 2016 00:00:00 GMT
Myanmar , Yangon
Brainworks - TOTAL group of schools
Please make sure you specify which specific position you are applying for.
View Details
Saudi Arabia , Jeddah
Middle East jobs
•Native level English Teachers with previous formal ESL teaching experience.
•Bachelor's Degree in any subject from an accredited institution
•CELTA or equivalent ESL teaching certification

View Details


Deadline: Thu 30 Jun 2016 00:00:00 GMT
United Kingdom , Newbury, Berkshire
Vacational Studies
Teaching international boys and girls aged 10-18 in the UK countryside at a well-established school, Vacational Studies, with a superb countryside campus. Almost all students are recommended personally or are the children of children from the '70s and '80s. £1900 pay for the 4-weeks; £950 for the 2-weeks. Pastoral duties are involved. Sports are entirely voluntary.
View Details
Spain , CIUDAD REAL
Qualif, S.Coop
We are looking for an enthusiastic and confident Native Level English teacher who enjoy teaching children and adults of all ages and levels in a private language academy in Ciudad Real. They need to be able to show initiative and creativity to make their lessons as dynamic and interesting as possible.
Experience in Cambridge English exam preparation is valued
Starting September 2016.
CElTA/ TEFL course completed or Teaching Degree required

View Details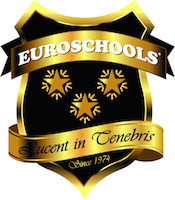 Deadline: Sat 16 Jul 2016 00:00:00 GMT
Spain , Vigo
European Language Schools, S.L.
Vacancy for 1st class EFL teacher,start 3/10/2016 to 30/6/2017.Prestigious,highly professional EFL schools,estd. 1974;attractive surroundings,well equipped classrooms,resource materials,coursebooks,teacher manuals,iPads,DVDs,etc.;pleasant,friendly atmosphere,15 classrooms,normal student max.10 per class.Communicative Method. AGES 5 yrs to adult. Levels: beginners to Proficiency.Preparation for Cambridge exams;Fantastic setting,west coast Spain,pleasant climate,beautiful beaches,mountains,valleys
View Details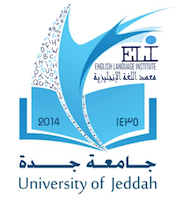 Deadline: Fri 15 May 2015 00:00:00 GMT
Saudi Arabia , Jeddah
University of Jeddah
The English Language Institute at University of Jeddah (ELI-UJ), Jeddah Saudi Arabia is now accepting applications for male and female native level English English language instructors.
View Details

* Denotes EU nationals preferred