484

Job(s) Found

Deadline: Tue 17 Oct 2017 00:00:00 GMT
United Kingdom , Ipswich, Monmouth or Diss, UK - residential, United Kingdom
Xkeys Limited
XUK Camps and Schools are looking for qualified EFL teachers to work in July and August 2017.The required start date is 7th July. We offer a competitive package including accommodation and training in a professional and well-resourced school.
Successful applicants will need to be enthusiastic and motivated, preferably with experience in teaching young learners in a summer school environment.
Flexibility, creativity and energy are essential qualities.

View Details

Deadline: Fri 01 May 2015 00:00:00 GMT
Kuwait , Kuwait
American College of the Middle East
Teaching English as a Second/Foreign Language or teaching English for pre-university or preparatory program.
View Details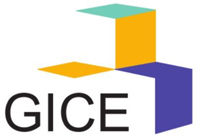 China , Beijing.Xiamen,Nanning
GICE Glacier International Cultural Exchange
GICE has 7 English schools in Beijing and planning to open 100 centers in different cities in China. GICE is also a team committed to helping young learners gain a greater awareness of the benefits and the knowledge obtained from cross-cultural experiences. We show our students how to learn English, a language that can open doors to other cultures. We help them to grow as young leaders.
GICE has a cultural exchange center and will offer you and our young leaners the chance to share ideas with t

View Details

United Kingdom , Oxford
Summer Boarding Courses Ltd
3 Summer Colleges at Oxford University venues.

SBC is seeking experienced and dynamic tutors to deliver our diverse and wide-ranging summer college syllabus, which vigorously enhances our students' development of subject knowledge, academic literacy and English language fluency.

SBC College Tutors receive £550 per week plus full board at the colleges.
View Details

China , Shanghai
Shanghai Euroway Training Centre
Shanghai Euroway Training Centre is professionally run with joint western/Chinese management. With its high reputation on education and service quality, there have been more than 5000 students who have studied with us since 8 years ago the company set up. As a leading language centre, we offer excellent opportunities for teachers wishing to make a career in English language teaching and promotion opportunities exist within the organization for talented and focused individuals.
View Details

Deadline: Sat 31 Dec 2016 00:00:00 GMT
China , 312#, Chang'an South Rd, Zhangjiagang City, Suzhou, Jiangsu, China
Joy English School Zhangjiagang Branch
English teacher for students aged 4-14.
City Introduction:
Zhang Jiagang is a modern city belongs to Su Zhou. It is only 150 km(1.5 H drive) far from Shang Hai. The city is located besides Yangtz River which has the most beautiful sightseeing of Chinese rivers. Zhang Jiagang has been honored as United Nations Habitat Scroll. It has fast economy and high level living standard.

View Details


Deadline: Thu 09 Mar 2017 00:00:00 GMT
Slovakia , Bratislava
International House Bratislava
IH Bratislava is recruiting qualified EFL teachers to join a team of over 40 professional teachers. Starting dates: October 2016.
Bratislava's advantage is its proximity to cities such as Vienna, Prague and Budapest. A capital city steeped in history and culture, it is also possible to spend time shopping in some of Slovakia's largest shopping centres, drink coffee in cosy coffee shops or enjoy a beer and traditional Slovak food.

View Details

Deadline: Thu 04 May 2017 00:00:00 GMT
United Kingdom , United Kingdom
Bell Educational Services
We are now looking to recruit enthusiastic, dedicated and responsible EFL teachers for our Young Learner Courses running at four UK independent schools between June and August. EFL Teachers will plan and develop exciting and inspiring lessons for their students' level and will also participate in the cultural and social programme through excursions, activities and pastoral duties.
View Details
Thailand , Bell Language Centre Assumption College Thonburi
Bell Educational Services
Bell is recruiting for Lower Primary and Upper Primary EFL teachers to join our expanding partnership English programme at Assumption College Thonburi in Bangkok to start in May 2017.
View Details
Kuwait , Kuwait
American University Of The Middle East
Teaching English courses for first year student.
View Details

* Denotes EU nationals preferred