491

Job(s) Found
Deadline: Mon 05 Sep 2016 00:00:00 GMT
Online English , Online English , Online
51Talk
WHAT DO I NEED TO GET STARTED?
Because you'll be teaching online from your home, you'll need your own computer and a good internet connection. All of our classes are conducted 1-on-1 via our virtual online classroom. Working at home is pretty simple, just make sure you have:
• A desktop or laptop (Windows 7 or above) with a dual-core processor or better (Intel or AMD) and 2GB RAM or better
• DSL internet connection - 2mbps or better
• A headset - with noise cancelling features
• An HD webcam

View Details
Deadline: Mon 31 Jul 2017 00:00:00 GMT
China , Urumqi, Xinjiang, China
EF Urumqi Enlish First
Urumqi EF opened in Dec 2001 and has fast become the most progressive language training provider in the west of China.In 2004,EF Urumqi opened a second school.And now the company's fourth and newest center opened in August 2016. Situated in the very heart of Asia,Urumqi is the perfect place to experience both teaching and living in the cultural melting pot of China's far west.We are looking for enthusiastic, flexible and highly motivated language instrustors to join our dynamic team of teacher
View Details
Deadline: Sun 31 Jul 2016 00:00:00 GMT
Hong Kong , Hong Kong
English Excel
We are currently interviewing for positions starting in August 2016 and onwards throughout 2016. Successful candidates will be based in one of our 12 schools across Hong Kong, and be responsible for planning, preparing and teaching a set number of classes.
We offer comprehensive training for new teachers, including opportunities for professional development and curriculum production. Additional benefits include optional accommodation, a contract completion bonus and visa sponsorship.

View Details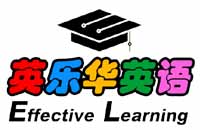 China , Wenzhou, China
Effective Learning Language Center
We generally specialize in teaching English to small groups, most of which are young learners – although we do have a few adult classes, as well as the occasional 1-on-1 sessions. Our main field of teaching is interactive groups of 3yrs to 6yrs, 6yrs to 11yrs, and 11yrs to 16yrs. Class levels are based upon the English proficiency of our students, with some relevance to age – though ages rarely vary more than about 3yrs difference.
View Details
China , Xi'an, SHAANXI
EF English First Xi'an
== Teaching Jobs In China's Ancient Capital==
We Are Recruiting for 2016

View Details

Deadline: Fri 30 Sep 2016 00:00:00 GMT
China , China
The Walt Disney Company Ltd.
We are looking for passionate and out-going English as a second language teachers. You'll get to discover a new culture, inspire children to learn a new language and, grow and develop your own skills in ways you never dreamed. It's all possible at Disney English.
Disney will give you the opportunity to learn, grow, teach and lead – apply now!

View Details

South Korea , South Korea
Top Placement In
In order to speed up the process, please send us an e-mail with the following:
1. Resume (MS word file, PDF file or written in an email)
2. A recent photo of yourself (Smiling, not with sunglasses )
3. Earliest available date
4. Your Nationality & current location
5. Applying for a position alone or with a friend/partner?

View Details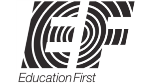 Deadline: Wed 31 Aug 2016 00:00:00 GMT
China , Over 50 cities throughout China
EF Education First
• Delivering lessons to children ages 3-18
• Using electronic media and EF's award-winning ESL courseware
• Providing ongoing guidance for improvement to both students and their parents
• Facilitating out of class exercises
• Participating in social activities with students organized by your school

View Details
Hong Kong , Causeway Bay, Hong Kong
miniMinds
We offer a diversity of teaching opportunities in a small group setting - ranging from phonics and oral conversations for kindergarteners to creative and analytical writing for primary and secondary students. Besides teaching, our teachers are also involved in curriculum building effort, teachers' workshop and other development programmes to support teachers' personal and professional aspiration and growth.
View Details
China , Teach in Dongguan and Quanzhou, China
Balboa City School International Recruiting
Teach in Public High Schools with Balboa City School International Dual Diploma Program. Earn a minimum of 14,000 RMB for 25 total hours of teaching as well as office hours. These positions are for educators with at least 2 years teaching experience.
Contact Michael Wisner via the link below.
USA Phone- 1-619-535-7541
Skype- michael.wisner7
M-F Pacific Time Zone USA 10:30 am to 6:30 pm

View Details

* Denotes EU nationals preferred