539

Job(s) Found
China , Jinan, Minjiang,Shanghai, Huainan, Dalian
Shanghai Yucui Education Investment Co. Ltd.
Duties involve:
1.Delivering subjects in Financial Services, Accounting, Business Economics
2.Weekly workload:24 periods (45 minutes each)
3.We provide Short-term (2 months) contract and Long-term contract (1 year)

View Details
Deadline: Wed 15 Apr 2015 00:00:00 GMT
China , Multiple cities
Etonkids Educational Group
DUTIES & RESPONSIBILITIES
Curriculum Implementation & Management
• Prepare teaching materials during set prep time
• Create original teaching materials each month
• Ensure all Etonkids English curricula is implemented in the classroom
Research & Development
• Provide feedback to the R&D Center and assist in improving the Etonkids English curricula
Academic Supervision & Support
• Lead large group and small group lessons during scheduled times
• Provide an immersive English speaking environmen

View Details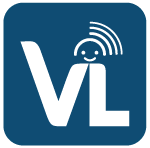 Online English , Online
VivaLing
- be trained and certified through VivaLing's Coach Training program (geared specifically for teaching languages online to children)
- design communicative and engaging lessons and teaching materials for children (aged 3-15)
- deliver 15-55 minute online language lessons to children around the globe
- grow and develop as an active member of the VivaLing Coach Community

View Details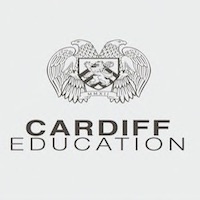 Deadline: Tue 10 May 2016 00:00:00 GMT
China , Changhun, Jilin, China
Cardiff Education
Cardiff Education is an international language arts training school that offers English, Music, and Art courses. We are looking for qualified EFL teachers to teach Cambridge material-based courses for all ages, Business English and English corners for adults, History and Science based courses, and VIP courses designed to prepare students for tests (IELTS, TOEFL, SAT, etc.). International teachers are required to work 5 days/20 teaching hours/40 total hours per week.
View Details
Deadline: Wed 01 Feb 2017 00:00:00 GMT
China , Beijing, Guangzhou, Hangzhou, Shanghai, Shenzhen, Tianjin & More
ESL Suite Consulting Co.,Ltd.
Seeking qualified teachers for Pre-K/Kindergarten, Primary, Secondary, University and Adults.
Various placements available, including:
*ESL
*EAP
*Exam Prep (SAT, ACT, GAC, IELTS, etc.)
*Subject Teachers (Mathematics, Natural Sciences, Accounting, Music, etc.)
*Senior-level positions (Head Teacher, Director of Studies, Principal)

Teachers with experience, or those just starting out are welcome to apply.

View Details

Deadline: Fri 06 May 2016 00:00:00 GMT
Thailand , Bangkok, Thailand
SINE Education
After training in Bangkok, we will take you to your teaching location and help you find suitable accommodation near your school. All SINE schools have a team of English native-speaking teachers and a full-time SINE coordinator, so you will never feel too isolated. You will be teaching Monday to Friday but will have plenty of time at the weekends to explore the local area. You will receive regular visits from the SINE management, academic and admin teams to provide you with on-going support.
View Details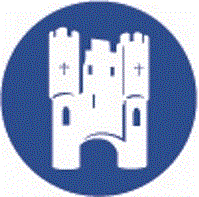 China , Fuzhou
York English
• Two week initial training, with ongoing training through out the contract.
• An average of 15 – 18 teaching hours per week
• Classes have a maximum of 16 students
• Students are between 4 – 16 years old.
• Teachers are expected to plan and prepare lessons for which the school provides an ample supply of resources and materials to use
• Teachers are expected to give lively and interesting lessons based on the topic for the lesson and the curriculum provided

View Details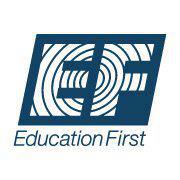 Indonesia , Jakarta
English First Central Jakarta
Pt EF Suma Jakarta is a well-established group of 5 language schools in the centre of Indonesia's Capital city. We are currently looking to recruit degree holders with TEFL/CELTA, for our schools.
Jakarta is a rapidly-developing Metropolis and features all of the expected features of a bustling South-East Asian city, as well as being the ideal launch pad for travel to the many thousands of tropical islands and beaches that surround it.

View Details
China , Shanghai, Beijing & 28 other cities
Gold Star TEFL Recruitment
- Up to 17,000 RMB per month (2,700USD)
- Benefits include flights, housing, insurance, paid holidays and more
- 30 major cities in China
- Teach young learners or adult students
- Public & private schools
- Interactive whiteboards
- Proper teacher training & support
- Free Mandarin Chinese classes
We are interviewing now and look forward to speaking with you.

View Details
Deadline: Thu 15 Sep 2016 00:00:00 GMT
China , Multi-cities
Teach Abroad Recruiting
Our agency does not take any cuts out of teachers' salaries and we directly link our candidates with schools. It's a free service for all teachers.
View Details

* Denotes EU nationals preferred