333

Job(s) Found - Click on POSITION to access complete job posting
Thu 27 Nov 2014 11:19:58 GMT
China, Shanghai
EarlyBirds Academic Partnerships
Earlybirds is a sub-brand of Shanghai Student Post, a state-owned English education media company. EB's Vision is to become the early bird to lead the renovation on English education in China. We offer total solution to local Universities and schools to ensure teaching quality , curriculum development ,international cam
View Details
Thu 06 Nov 2014 11:07:38 GMT
China, More than 50 countries throughout China
BridgeTEFL
English Teaching Job in CHINA Paid placements throughout the country start any time!
BridgeTEFL is partnering with English First to recruit for this unique opportunity in one of the worlds most sought after teaching locations. The Teach in China program offers you the opportunity to teach in a land rich with culture, brimming with tradition and home to an ancient civilization. With airfare and application fee reimbursement, and relocation assistance, there is NO COST TO YOU!

View Details
Wed 05 Nov 2014 11:06:25 GMT
Japan, Tokyo, Yokohama, Omiya, Funabashi, Saitama and other areas

TEFL In Japan
Start your Japan adventure here! If you are looking for a varied teaching schedule, a supportive academic environment, good pay and conditions and a great experience in this amazing country this is the job for you!
Teach with an established school in areas such as Tokyo, Yokohama, Omiya, Funabashi and Saitama.
At TEFL In Japan we only recruit for Japan - we know and love the country and specialise in helping teachers get there. We are now recruiting for January and February so get in touch now!

View Details
Wed 19 Nov 2014 11:02:11 GMT

Italy, Como, Italy
The English School Como
We are looking for an EFL specialist to teach General English and Cambridge exam preparation to small groups of teens, adults and children. We are a growing school interested in building a professional team of teachers, hence we are particularly interested in hearing from candidates interested in a longer term commitment.
View Details
Thu 27 Nov 2014 10:59:29 GMT

Spain, TAFALLA, NAVARRA, SPAIN
ACADEMIA LA FERIA
A great position for a teacher of English to start immediately. Full time basis teaching kids, teens and adults.
View Details
Mon 17 Nov 2014 10:54:19 GMT

Italy, Lecce,
Oxford Institute Lecce
We are currently looking for highly motivated all round EFL teachers. Our institute has a wide range of learners both on and off site (in-company and state school), of all ages from Young Learners to adults. Applicants should enjoy a challenge and work well both independently and as part of a team.

Teachers have 25 hours contact time per week and are given a range of courses across ability levels including kids and teens.
View Details
Thu 27 Nov 2014 10:46:35 GMT
Tajikistan, Khujand
Arkon Language Center
Khujand is the second city of Tajikistan
• ATMs and money exchange facilities are widely available
• The winters are short and cold and the summers are long and hot
• Most Tajiks are bilingual in Russian and Tajik
• Tajikistan is a mountainous country with some of the most spectacular mountain landscapes in the world
• The most common forms of transport are minibuses and taxis
• A visa for Tajikistan can be obtained on arrival for most nationalities
•Khujand has a number of fast-food restaurant

View Details
Mon 03 Nov 2014 10:39:24 GMT

Spain, Badajoz, Extremadura
THE OXFORD SCHOOL OF ENGLISH
The Oxford School of English seeks a dynamic and dedicated EFL professional with a flair for teaching young learners and some adults. We encourage applicants who wish to improve as teachers and contribute to, what is already, an exceptional learning environment.
View Details
Mon 24 Nov 2014 12:51:25 GMT

Netherlands, Den Haag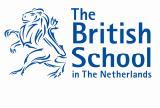 The British School in The Netherlands
Successful candidates will demonstrate a high standard of teaching. It is essential that candidates are qualified and willing to work late afternoons, evenings and/or some Saturday mornings. Other desirable qualities include experience of teaching Business English, English for Specific Purposes (ESP) and/or English for Academic Purposes (EAP).
View Details
Mon 03 Nov 2014 10:20:29 GMT
United Kingdom, London UK
Knowledge Transmission
Knowledge Transmission is looking for an energetic marketing professional to develop its brand, support sales and maintain excellent customer service. The ideal candidate will be a graduate with an ELT teaching background, marketing experience and an interest in e-learning.

Candidates must have the right to work in the UK, possess excellent copy writing skills, be willing to travel internationally and represent the company at events. The job will be based in central London.
View Details

* Denotes EU nationals preferred