400

Job(s) Found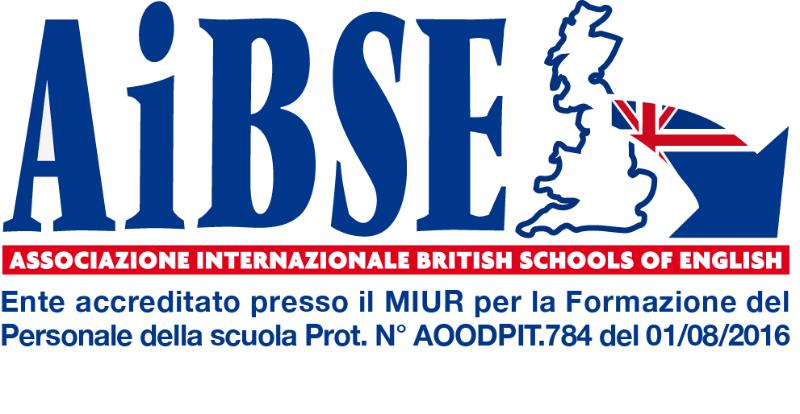 The preferred candidate should be able to teach children, teenagers and adults, Business English courses and be familiar with the Cambridge English syllabus. Help and support, as well as all didactic material, will be provided throughout the year by the Director of Studies. Excellence in didactics is what distinguishes the school from its competitors.Teachers are required to maintain registers, administer tests and prepare reports. Team work, commitment and loyalty are essential requirements.
View Details

Spain , Zaragoza
Unique English SLU
Are you looking for the experience of a lifetime?
We are looking for NATIVE LEVEL TEACHERS for our centers in Zaragoza!
If you are someone who is energetic, dynamic and has a passion for teaching, we want you on our team!
Number 16 is the place!

View Details


United Kingdom , UK
Bucksmore Homelingua
Bucksmore Homelingua was founded in 1979 and since then thousands of students from around the world have studied at the home of one our qualified and friendly teachers. We are British Council accredited for our courses, teaching and operations and we are a member of English UK association of language schools.

View Details


Deadline: Mon 13 Nov 2017 00:00:00 GMT
Spain , Pamplona
West End Idiomas
Dynamic, experienced teachers needed for a large language school in the north of Spain. Teaching young learners and/or teenagers. Excellent work conditions.
View Details
Online English , Online
Vimbox (Skyeng)
At the moment we want to build a solid team of great teachers that will start giving lessons to our students via Skype or our virtual platform.
We can offer the following:
- individual sessions with students, most of them are motivated working adults;
- full training on our platform after the launch;
- friendly and supportive team always eager to help and guide on any issue.

View Details


United Kingdom , Bournemouth, Dorset
Anglo-Continental Educational Group
The key areas are: strong academic leadership and delivery of high quality teaching; ensure highest possible standards of excellence in all Anglo-Continental's activities; create a dynamic, forward looking research environment; continue to develop Anglo-Continental's position as a leading English language provider, be responsible and accountable for setting and advancing the academic strategy of the school; recruitment of staff and personnel liaison and student welfare/academic support.
View Details

Hong Kong , Hong Kong
Headstart Group Limited
Experience life in one of the world's most dynamic and vibrant cities!
Teach English alongside our growing team of over 600 passionate professionals.
Headstart Group Ltd. is Hong Kong's and Macau's leading English educational institution. We are dynamic, driven and full of energy.
Join us and don't miss this great opportunity!

View Details

Hong Kong , Hong Kong
Chancery English
Chancery English, awarded as " The Most Favourite Education Centre in Hong Kong", was established in 2004. We have 6 centres in Hong Kong. We are now looking for passionate teachers to teach our students mainly aged from 6 to 18. Our maximum class size is 6 students. We provide teachers working visa sponsorship, accommodation, comprehensive training, career development, a flight ticket to Hong Kong and competitive salary package. The job starts in July, August or September 2017.
View Details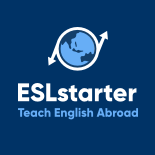 Deadline: Fri 22 Dec 2017 00:00:00 GMT
Japan , Tokyo, Nagoya, Osaka, Kobe, Kyoto, Kyushu
ESLstarter Ltd
- Private school teaching jobs in beautiful Japan, Tokyo & other major cities!
- JPY 252,800 (approx. £1,400 monthly) with bonus system
- Accommodation support
- Full training on arrival including TEYL course
- 6 weeks annual paid leave including 2 weeks at Christmas / New Year, plus Spring & Summer breaks
- Teach small classes of 1 - 6 students (average 3 students)
- 29.5 hours weekly teaching 50% adults & 50% children
- Average length of teacher stay on this program is almost 3 years

View Details
Deadline: Mon 13 Nov 2017 00:00:00 GMT
Italy , Hungary , Slovenia , Poland , Warsaw, Poznan, Gdansk, Krakow, Wroclaw, Lodz, Katowice, Szcezin, Roma, Milano, Florence, Budapest, Ljubljana, Maribor
Berlitz Language Centers Srl
Berlitz Career Services offers a range of opportunities to work with one of the worlds leading providers of language instruction and global leadership and Business training.
We are looking for experienced EFL teachers for FT & PT teaching posts in:
Poland/Italy/Hungary & Slovenia
20 Positions available starting immediately.
Extensive training and support provided, enhancing your success.
Would you like to work in a dynamic, international environment?
Then this is the job for you!

View Details

* Denotes EU nationals preferred