473

Job(s) Found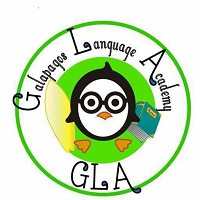 Deadline: Sun 20 Mar 2016 00:00:00 GMT
Ecuador , Galapagos Islands, Ecuador
Galapagos Language Academy
We need two teachers with experience teaching all kind of ages.
It´s a part time job from 3:00 pm - 20:00pm
Job term: 6 months
We need two teachers
Start date: 24-OCT-2016 .
We sponsor legal residency in the Galapagos.
The teachers need to get an Ecuadorian Visa before arriving to Galapagos,Visa 12-IX (actos de comercio), Normally the process to get this visa takes about 2 weeks.

View Details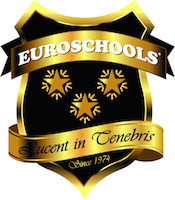 Deadline: Wed 31 Aug 2016 00:00:00 GMT
Spain , Vigo
European Language Schools, S.L.
Vacancy for 1st class EFL teacher,start 3/10/2016 to 30/6/2017.Prestigious,highly professional EFL schools,estd. 1974;attractive surroundings,well equipped classrooms,resource materials,coursebooks,teacher manuals,iPads,DVDs,etc.;pleasant,friendly atmosphere,15 classrooms,normal student max.10 per class.Communicative Method. AGES 5 yrs to adult. Levels: beginners to Proficiency.Preparation for Cambridge exams;Fantastic setting,west coast Spain,pleasant climate,beautiful beaches,mountains,valleys
View Details
Deadline: Fri 30 Sep 2016 00:00:00 GMT
Azerbaijan , Baku
Language Solutions International
Business English Instructor required in Baku, Azerbaijan. Salary 45, 600 AZN per annum. 1 year contract - to start from September 2016.
View Details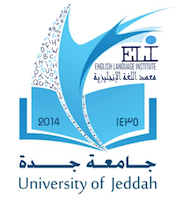 Deadline: Fri 15 May 2015 00:00:00 GMT
Saudi Arabia , Jeddah
University of Jeddah
The English Language Institute at University of Jeddah (ELI-UJ), Jeddah Saudi Arabia is now accepting applications for male and female native level English English language instructors.
View Details

China , Guiyang, Guizhou Province
Interlingua School
1. A pleasant learning/teaching environment(classrooms are surrounded by a library(see the school website) and independent learning is encouraged)
2. Result-oriented. The curriculum provided is understood as a platform on which teachers work in their own ways and teach with their talents
3. Freedom and trust are bestowed to teachers for both teachers' creativity and students'.
4. Academic and technique support and career development opportunity.
5. Locally competitive salary

View Details

Russian Federation , Saint Petersburg, Russia
English Connection
This position requires that you teach children, teens and adults individually and in groups.
As a native ESL instructor, you will be a part of a full team of support. Our teachers enjoy freedom in the classroom. The team works together to develop the methodological approaches in every situation. Our database currently holds over 300 GB of original teaching support and materials, with more added every week.

View Details

Deadline: Fri 30 Sep 2016 00:00:00 GMT
Vietnam , Taiwan , Indonesia , China , Japan , Japan, Taiwan, China, Indonesia, Vietnam and Worldwide
TEFLOne Recruitment
Were a TEFL recruitment agency owned and managed by teachers, which specialises in placing new and experienced candidates in some of the best jobs around Asia. We understand what its like to go to a new country to start a new profession and new life, and were advisors as much as we are recruiters. Well make sure youre happy with your placement.
Variety of positions teaching YLs and adults as well as in company business English training.
Positions available every month year round.

View Details

Deadline: Sat 01 Oct 2016 00:00:00 GMT
United Kingdom , Russian Federation , Kiev
Gouverneur International
mazing English Tutor /Teacher, Governess or Governor Full Time in Kiev, Ukraine Ref. FTEMPISAM002

Urgent! Interviews in London on the 1st of September! Only London-based candidates are considered (or candidates living close to London)

Great Position for an experienced, active and fun native English speaking governess /tutor or governor/ teacher from the UK.

You will be required to work with a lovely young man aged 9 who currently attends the international school in Kiev and who is already
View Details

Deadline: Mon 01 Aug 2016 00:00:00 GMT
Russian Federation , St Petersburg
Orange Language Centre
Orange Language Centre is seeking experienced Native speaker Teachers of English to enhance our large, international team of teachers for the 2016-17 academic year. We are a large and growing English language school and certified Cambridge Exam Preparation Centre. We pride ourselves on our dynamic staff and quality of instruction and welcome teachers from all English-speaking countries. Now is your chance to be part of a great team and experience Russia with your own eyes and ears.
View Details

Deadline: Wed 31 Aug 2016 00:00:00 GMT
Quest Language School based in Puławy, Poland is seeking to employ a number of English Language Teachers for the school year 2016/17. We are looking for dynamic and dedicated teachers to join our friendly, supportive, creative and enthusiastic team. The main duties will be to plan and deliver high-quality lessons to different age and level groups, ranging form children to adults.
View Details

* Denotes EU nationals preferred