534

Job(s) Found

Deadline: Thu 31 Aug 2017 00:00:00 GMT
Myanmar , Yangon
Brainworks - TOTAL group of schools
Yangon, Myanmar is a great place to live and work for professional dedicated teachers who want excellent working conditions, good pay, and fabulous housing while living with some of the most friendly, giving people in the world.
View Details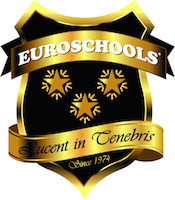 Deadline: Tue 13 Sep 2016 00:00:00 GMT
Spain , Vigo
European Language Schools.
Vacancy for 1st class EFL teacher,start 1/10/2017 to 30/6/2018.Prestigious,highly professional EFL schools,estd. 1974;attractive surroundings,well equipped classrooms,resource materials,coursebooks,teacher manuals,iPads,DVDs,etc.;pleasant,friendly atmosphere,15 classrooms,normal student max.10 per class.Communicative Method. AGES 5 yrs to adult. Levels: beginners to Proficiency.Preparation for Cambridge exams;Fantastic setting,west coast Spain,3rd best climate in mainland Spain,beautiful, scenic
View Details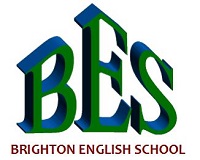 Deadline: Sat 23 Sep 2017 00:00:00 GMT
Spain , Cangas de Onis, Spain
Brighton English School
Spain: Teaching a wide range of classes, including children and adults of different levels working for different goals - interest, fun, travel, Cambridge ESOL exams, school exams, work, university, mainly small groups (max 8) but also some one-to one students; most hours will be in the afternoon, but there may be some classes on some mornings,too.
UK: Teaching teenagers (max 8 per class/25 at school) of different levels and nationalities; leading activities and excursions;

View Details

Deadline: Sat 02 Sep 2017 00:00:00 GMT
Italy , Sapri (Salerno province)
The Cambridge English School of Sapri
Teacher- From September 2017 until June 2018, in Southern Italy. Family-run school, beautifully located in the quiet,seaside town of Sapri. Accommodation included in addition to salary. Cambridge Exam experience and or experience with YLs would be an advantage. MUST BE A NATIVE LEVEL SPEAKER WHO HOLDS A CELTA OR EQUIVALENT.
Contact: Nicodemo Giudice

View Details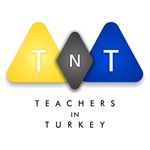 Deadline: Sun 10 Sep 2017 00:00:00 GMT
Turkey , Turkey
Teachers In Turkey
Kindergarten,Primary and Secondary teaching.
Up to 30 teaching hours weekly ( a teaching hour is 40 minutes long)
At least 2 other native teachers teaching in the same campus
Monday-Friday
8:30 - 16:00
15-25 students in classes

View Details


Deadline: Sat 26 Aug 2017 00:00:00 GMT
Poland , Cracow, university city & academic centre with unique international atmosphere famous for its history & art, restaurants & clubs
York School of English
Teachers should be able to:
1. work in the QUALITY ENGLISH & PASE recognized institution in the university city of Cracow
2. teach various levels & age groups A2- C2 in accordance with preference & experience
3. follow course based syllabi aiming at'student can do' objectives
4. use multimedia: interactive whiteboard, digital materials, MyLab etc - free training offered
5. teach small groups in an international environment

View Details

Online English , Colombia , Brazil , Mexico , Costa Rica , Online
Latinhire
We seeking native level English speakers to work as online ESL teachers for Latin American children. Flexible work opportunity. Convenient time zones. Intermediate Spanish or Portuguese skills required.
View Details

Deadline: Sun 20 Aug 2017 00:00:00 GMT
Slovakia , Czech Republic , Slovakia and Czech Republic
TalkTalkCourses s.r.o.
TalkTalk teachers teach at a different school in a different place each week and our students range in age from 8 to 18. Our focus is to provide as many opportunities for students to speak as possible, we are not concerned with teaching grammar but in enabling students to use the language they have already acquired from their own teachers.
A TalkTalk experience is truly unique.
Teachers will have the opportunity to work through to the finish of the school year at the end of June 2018

View Details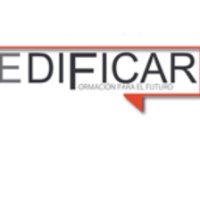 Ecuador , Ecuador
FUNDACIÓN EDIFICAR
The primary responsibility of each volunteer is to work as an ENGLISH TEACHER! Each volunteer teacher will work up to 40 labor hours per week. (Monday to Friday): The work week will consist of 30 academic hours (45 min. class), plus 10 hours of lesson planning and additional activities at the school (meetings with parents, teachers, workshops, cultural activities and other related to the role).
View Details

Deadline: Thu 31 Aug 2017 00:00:00 GMT
Poland , Bielsko-Biała, Poland
Oxford Primary/ Oxford Centre
Due to the rapid development of our school we are seeking a Native level English teacher to teach at our Primary and Language School. If you are cheerful and social person, like to work in international environment and want to share with us your experience and passion for teaching - this job is for you!
View Details

* Denotes EU nationals preferred