455

Job(s) Found

Deadline: Fri 17 Jul 2015 00:00:00 GMT
Spain , Basque Country
Mondragón Lingua
Leading language school in northern Spain seeks experienced English teachers for 2015-16 academic year
View Details


Deadline: Mon 30 Jun 2014 00:00:00 GMT
United Kingdom , Kent, Buckingham, Derby, York & Bournemouth
Regent Young Learners
Vacancies for Teachers, Activity Leaders and Management staff in residential summer schools in Buckingham, Derby, Kent and York for students aged 7-17, and in home-stay course in Bournemouth for students aged 13-17.
Regent Young Learners are seeking highly motivated, friendly and supportive staff to work on summer language programmes, ensuring that our international students learn English in a memorable, dynamic and structured environment.

View Details

China , Nanjing
English First Nanjing
THE LARGEST LANGUAGE TRAINING PROVIDER IN THE WORLD
View Details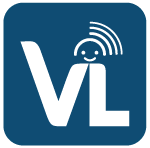 Deadline: Thu 31 Dec 2015 00:00:00 GMT
Online English , Your home
VivaLing
Building on its success, VivaLing, the world's first online language academy for kids, is looking for more outstanding English coaches for children aged 3-15. Are you passionate, experienced in teaching English to kids, native English speaker, open to innovation, very comfortable with ICT, flexible, hardworking and excellent teamplayer ? Come join us and you will have the most rewarding of experiences. Being located in Europe or Asia is a pre-requisite
View Details
Deadline: Thu 20 Aug 2015 00:00:00 GMT
United Kingdom , London
Bell
Bell London are looking to recruit a Programme Officer who will be responsible for leading day to day on the organisation of the Social and Enrichment programmes working alongside other departments delivering front of house student service and assisting with the operation of the Learning Centre.
View Details
Deadline: Mon 31 Aug 2015 00:00:00 GMT
An exciting opportunity has arisen for a Director of Studies at Assumption College, Bangrak Thailand.
View Details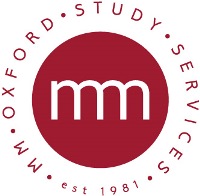 Deadline: Sun 01 Mar 2015 00:00:00 GMT
United Kingdom , Oxford
MM Oxford Study Services
At MM Oxford Study Services we are currently recruiting EFL Teachers to work with us in Oxford during our courses in summer 2015. The courses commence with an induction day on Saturday 04 July and we have opportunities for applicants who are friendly and have excellent communication, organisational and time management skills, lots of energy, patience, enthusiasm, and willingness to be flexible and work as part of a team.
View Details

Deadline: Mon 31 Aug 2015 00:00:00 GMT
United Kingdom , Manchester
Berlitz Manchester
•Support fully the goals, values and Mission of Berlitz Manchester.
•Ensure the smooth running of all school's administrative activities including Accommodation, Student Welfare and Reception.
•Ensure that customers have an excellent customer experience.


View Details
Deadline: Fri 02 Oct 2015 00:00:00 GMT
China , Beijing, Guangzhou, Hangzhou, Shanghai, Shenzhen, Tianjin & More
ESL Suite Consulting Co.,Ltd.
We have vacancies teaching Pre-K/Kindergarten, Primary, Secondary, University and Adults.
Seeking qualified teachers for ESL, ELA, Exam Prep (SAT, ACT, GAC, etc.), Subject Teachers (Mathematics, Natural Sciences, ICT, Music, etc.). Plus Senior-level positions (Head Teacher, Director of Studies).
Public School, University, and Int'l school vacancies to be filled before September 1, 2015; Private Tuition Academies before October 1, 2015. Experience/No experience welcome - apply today!
View Details

China , Beijing, Guangzhou, Shanghai, Wuhan, Chendu, Nanjing, Suzhou, Hangzhou and Shenzhen.
The Walt Disney Company Ltd.
Disney will give you the opportunity to learn, grow, teach and lead – apply now!
View Details

* Denotes EU nationals preferred