372

Job(s) Found
Deadline: Sat 31 Oct 2015 00:00:00 GMT
China , All cities
China Jobs
Various locations available in China and immediate start positions in Taiwan as well!
View Details
China , No. 15 Hongjun street, Harbin, Heilongjiang province
A+ English Test Prep Centre
Our students are mainly those who are planning to pursue further education overseas (age from 14 - 25). We mainly offer VIP classes (1 on 1 tuition), and occasional small classes (under 10 people).
Employees are also required to participate in the development of new courses (bonuses applicable).

View Details
Deadline: Thu 15 Oct 2015 00:00:00 GMT
Spain , All over the country
Multilingual Education Development & Support
Becoming a Language Assistant in a Spanish school with Meddeas is a unique experience that will stay with you for your entire life. During one academic year, you will enroll a structured training programme and cooperate with a Spanish school. Moreover, you will add international experience and transferable skills to your CV while discovering a new culture and language and receiving a monthly grant.
View Details
Deadline: Thu 31 Dec 2015 00:00:00 GMT
Saudi Arabia , Various locations
European Centre
European Centre seeks corporate English language instructors (male status applicants only) for its projects in the petrochemicals, utilities and heavy industries sectors. Applications are especially welcome from instructors who take a task based approach to English language teaching. We offer work visas from the get go, leading to iqamas (residence permits) within the first three months of service. We also consider BTEC qualified IT and Business Skills trainer applicants.
View Details

France , Paris and surrounding suburbs
The Turner Learning Center
TLC - The Turner Learning Center is hiring qualified English teachers:
To teach English between 10 and 20 hours a week to native and non native speakers, between the ages of 6 to 18+, between the 14th September 2015 to 25th June 2016 excluding French school holidays, in the comforts of our students homes.
We offer a very attractive career development plan providing financial, managerial and certified professional progress.

View Details

Italy , Livorno
British School Livorno
Candidate must be enthusiastic, flexible and pro-active with good classroom management skills. Must enjoy teaching children and teenagers. Classes take place in our centre and in the state schools in town.
You will be required to arrive by the 22nd October for induction on the 23rd.
View Details

China , Nanjing
English First Nanjing
THE LARGEST LANGUAGE TRAINING PROVIDER IN THE WORLD
View Details
Deadline: Wed 05 Nov 2014 00:00:00 GMT
Chile , Santiago, Chile
The British Institute
The contract is a year contract for 120 hours per month, including
a one-month paid holiday. The 120 hours are split into 100 teaching hours and 20 hours presence time on the
corresponding venue.

View Details

Deadline: Fri 06 Nov 2015 00:00:00 GMT
Germany , Berlin
Linguarama
The successful candidate will assist the DoS in all aspects of the pedagogical management of the centre as well as some teaching and administrative support.
View Details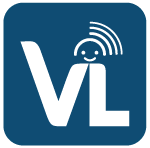 Deadline: Thu 31 Dec 2015 00:00:00 GMT
Online English , Online
VivaLing
Building on its success, VivaLing, the world's first online language academy for kids, is looking for more outstanding English coaches for children aged 3-15. Are you passionate, experienced in teaching English to kids, native English speaker, open to innovation, very comfortable with ICT, flexible, hardworking and excellent teamplayer ? Come join us and you will have the most rewarding of experiences. Being located in Europe or Asia is a pre-requisite
View Details

* Denotes EU nationals preferred