563

Job(s) Found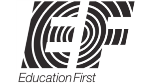 China , Over 50 cities throughout China
EF Education First
• Planning and delivering lessons to children ages 3-18 in groups of up to 16 students
• Using electronic media and EF's award-winning ESL courseware to teach English efficiently and effectively
• Evaluating student progress and providing ongoing guidance for improvement to both students and their parents
• Assigning and evaluating out of class exercises
• Participating in social activities with students organized by your school to encourage oral English proficiency

View Details

Deadline: Sat 06 Aug 2016 00:00:00 GMT
Saudi Arabia , Riyadh, Kingdom of Saudi Arabia
Owmega
Saudi British Centre will be conducting face to face interviews for a number of projects that include Princess Noura, King Saud University, Prince Sultan University and King Fahad Medical City.

The interviews will take place in London (1st to 3rd August) and Manchester (5th to 6th August).
View Details
Hong Kong , Causeway Bay, Hong Kong
miniMinds
We offer a diversity of teaching opportunities in a small group setting - ranging from phonics and oral conversations for kindergarteners to creative and analytical writing for primary and secondary students. Besides teaching, our teachers are also involved in curriculum building effort, teachers' workshop and other development programmes to support teachers' personal and professional aspiration and growth.
View Details

Deadline: Mon 15 Aug 2016 00:00:00 GMT
China , Nanjing
DD Dragon English
While all course books have lesson plans already prepared, we do encourage our teachers to modify them as they see fit in order to suit their (and that class's) strengths. A number of classes that will be taught are young learners, so the candidate must be energetic. As mentioned above, we are a small school with a staff who work closely together. As such, the successful candidate must have good inter-personal skills. We look forward to hearing from you!
View Details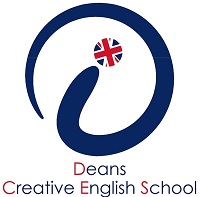 Deadline: Thu 01 Sep 2016 00:00:00 GMT
Spain , Badajoz, Extremadura
DEANS CREATIVE ENGLISH SCHOOL
Deans Creative English School, Badajoz, Spain seeks two hard-working, enthusiastic teachers who
have a real desire to improve as EFL professionals while contributing to the school´s academic programme. It is crucial that they are able to work both independently and as part of a team. The positions will suit teachers who wish to grow and develop and are not afraid to experiment with their own ideas, in fact they will be encouraged to do so!

View Details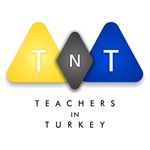 Deadline: Mon 19 Sep 2016 00:00:00 GMT
Turkey , Turkey
Teachers In Turkey
The most secured ELT positions in the most respected private schools all around Turkey. Teachers in Turkey is a company composed of a group of English Language Teachers. Educational training,personal assistance and legal support. Re-positioning. Educational consultancy. Teachers in Turkey provides teachers a wonderful opportunity to live and work in the "cradle of civilization" and experience the fusion of the East and the West.
View Details

Saudi Arabia , Riyadh, Kingdom of Saudi Arabia
Owmega
King Saud University Preparatory Year College based in Riyadh, Saudi Arabia will be conducting face to face interviews at Hilton Park Lane in London in the UK. This opportunity will be facilitated by Al Hussan. This event will take place between 19th and 21st July.
View Details
Online English , Online
Rancca Limited
Hujiang are one of biggest online teaching platform in China. Your timetable is flexible and you will be working in a self-employed capacity. There are two different models to work with us.
You can make up to 2700 USD monthly or even more, If you would like to work more.

View Details
Italy , Reggio Calabria
British School Reggio Calabria
ASSISTANT DIRECTOR OF STUDIES required for an IH School and Cambridge Centre in Reggio Calabria, South Italy. Minimum salary 1250 Euros net per month + end of contract bonus. Ideal position for a DELTA-qualified teacher who would like to develop leadership skills. Contract runs from September 2016 to June 2017 (renewable). Excellent opportunities for professional development in a learning organisation which places the student at the heart of everything we do.
View Details

Deadline: Sun 31 Jul 2016 00:00:00 GMT
Spain , Madrid, Spain
Baxter Business Services
Teachers will teach between 15 and 18 hours a week, September to June, with holidays paid.
Small group sizes, streamed for level and objectives.
Required teacher profile is as follows:
Native level of English
TEFL or CELTA qualified
Experience of teaching English is preferable
Must have European passport or a working visa for Spain
Note: British teachers can legally work in Spain for at least the next 2 years.

View Details

* Denotes EU nationals preferred