81

Job(s) Found
Deadline: Sun 31 Dec 2017 00:00:00 GMT
Spain , Valencia
My TEFL Experience
- Short-term volunteer TEFL positions in Spain
- Develop your teaching skills in a relaxed, professional environment
- Regular observation and feedback sessions
- 20+ hours of teaching practice with real students
- 24 hour teacher support
- Accommodation provided (optional)
- Placement fees start at 84€ per week
- No experience necessary

View Details

Deadline: Fri 15 Sep 2017 00:00:00 GMT
Spain , Paseo de Europa, 28 - Sevilla
The English House
Full and part time position available!
Show us who you are, and why you teach, and why you'd like to work at our school. What would make you happy in a school? Let us know what is important to you. If you're interested in working with us, show us you care :)
Please send us your CV and write a personalized cover letter.

View Details


Spain , El Burgo de Osma / San Esteban de Gormaz
Made in England
Made in England Require 2 native level English teachers for 2 small towns in the north of Spain.
- 2-3 positions for 16, 20, 22, 24 hours a week (possibly more)
- All levels. Maximum 10 students per class.
- Courses for the preparation of Cambridge exams.
- Enthusiastic and dynamic teachers only.
- Intergrate in a rural Spanish town.
Enjoy teaching a variety of students and levels in this low cost, rural area of Spain, where you will live immersed with Spanish people´s language and culture.

View Details

Deadline: Fri 28 Jul 2017 00:00:00 GMT
Spain , DURANGO, BISCAY, SPAIN
bvrnsacademy
Details:
BVRNS ACADEMY is looking for a CELTA/TEFL qualified native level English teacher from October 2017 till June 2018
Teachers should be cheerful, lively, hard working and genuinely interested in teaching and enjoy working with children, teenagers and adults.
Courses are for general English with many students aiming to sit Cambridge exams. Our students vary from young children to mature adults. Courses are all grouped according to their level and age.

View Details

Spain , Zaragoza
Unique English SLU
Are you looking for the experience of a lifetime?
We are looking for NATIVE LEVEL TEACHERS for our centers in Zaragoza!
If you are someone who is energetic, dynamic and has a passion for teaching, we want you on our team!
Number 16 is the place!

View Details

Spain , Sant Feliu de Guíxols, Girona
Open English
We are looking for 2 energetic, motivating, effective teachers to join our team for the next academic year, October to June 2017-2018. We teach students from 4-years-old up to adults at all levels, including exam classes, so teachers need to enjoy teaching a variety of ages.
Open English is situated in Sant Feliu de Guíxols, a friendly, coastal town on the Costa Brava between Barcelona and France.

View Details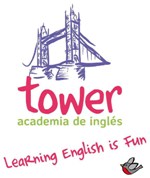 Deadline: Fri 20 Oct 2017 00:00:00 GMT
Spain , Ecija
Tower Academia de Inglés
Excellent timetable, work environment, salary conditions and prospects.
Learning English is fun...but not all games, we are serious about training and professional development with view to fast-tracking teachers to enhanced career and salary prospects.
Build on your qualifications and experience to become an expert Teacher of English to Young or Very Young Learners.
Écija is a historical and culturally rich, inland town in South-western Spain between Seville and Cordoba. Come join us!

View Details

Deadline: Mon 09 Oct 2017 00:00:00 GMT
Spain , Placements all over Spain
Multilingual Education Development & Support
Teach English in Spain and start immediately (October)! Are you a student or recent graduate looking for valuable professional experience in Spain? Don't miss out this last call to become a language assistant in a Spanish school. No matter what your background and level of Spanish are, there is a Meddeas programme for you. Receive a monthly income, free TEFL-related training and the opportunity to explore a country.
View Details


Deadline: Wed 06 Sep 2017 00:00:00 GMT
Spain , Albacete, south-east Spain
Black & White Centre
Well established school looking for General English teacher for children, teenagers and adults. Great team of teachers who enjoy sharing with others. Comfortable working atmosphere. Inhouse training and support. Class size max 8 students - homogeneous levels. Preparation of Cambridge and Trinity exams. Classes Monday to Friday. Member of FECEI (National Association of Language Schools).
External training and several social events also provided at no cost to the teachers.

View Details
Spain , Huelva - South-West Spain
Aran School
Join our small, friendly, professionally run school in the rustic, sunny town of Cartaya, on the un-spoilt south western Spanish coast between Seville and Portugal. We are looking for enthusiastic English Teachers for all age groups. Candidates must enjoy teaching English to children as well as adults. We prepare students for Cambridge exams. Due to significantly increased demand, we have an opening for full-time EFL/ESL teachers, starting in September,initially for work until the following June
View Details

* Denotes EU nationals preferred