29

Job(s) Found

Deadline: Mon 29 Feb 2016 00:00:00 GMT
Spain , Cabra
Egabrum College
• TEFL qualification is a required, and/or CELTA qualification DELTA is a plus.
•4+ years of experience teaching kids and adults.
• Excellent spoken and written language skills in English / and foreign languages
• Patience
• Lateral thinking
• Confidence
• Based in Cabra (Córdoba)
• Start Date September 2017

View Details
Spain , Cazorla and Alicante Spain
Essential Langauges
In Cazorla we run a residential camp and in Alicante a day camp. We need Coordinators with good management skills. The English teachers teach English and are also involved in the activities with the children. We also need a theatre specialist, who will have to produce a theatre show with the children. On the Alicante day camp, we need English teachers that will teach English and also be involved in the sports and activities with the children and monitors that are sports specialists.
View Details
Spain , Zaragoza
Unique English SLU
Number 16 School, Zaragoza's leading English Centre, requires native level English teachers with a passion for working within a multinational and fresh environment.
View Details

Deadline: Fri 21 Apr 2017 00:00:00 GMT
Spain , GALICIA and LA RIOJA
Play & Say
NATIVE LEVEL TEACHERS & ACTIVITY LEADERS TO WORK IN CAMPS WITH CHILDREN IN NORTHERN SPAIN
SALARY+HEALTH INSURANCE+ACCOMMODATION+FULL BOARD PROVIDED BY THE COMPANY

View Details
Deadline: Tue 24 Oct 2017 00:00:00 GMT
Spain , Valencia
My TEFL Experience
- Short-term volunteer TEFL positions in Spain
- Develop your teaching skills in a relaxed, professional environment
- 12+ hours of teaching practice with real students
- Additional teacher training & 24 hour support
- NEW! Extra training package available from September 2016....
- Accommodation provided
- Placement fees start at 84€ per week
- No experience necessary

View Details
Deadline: Thu 20 Apr 2017 00:00:00 GMT
Spain , Placements all over Spain
Multilingual Education Development & Support
Are you looking for professional experience in Spain? Application period open for students and recent graduates. No matter what your background and level of Spanish are, there is a Meddeas programme for you. Receive a monthly income, free TEFL-related training and the opportunity to explore a country. We encourage you to apply asap or at least before April 15th to increase your possibilities.
View Details

THREE ways Spainwise can help you to find a job teaching English in Spain:
* Meeting employers in person at our FREE Job Fairs and discussing job opportunities with the very people you would be working with
* Consulting our Jobs Board - All year long, job opportunities are advertised on our online Jobs Board
* Browsing our directory of schools and contacting the schools which most interest you. All schools listed are members of FECEI - National Federation of Private Language Schools in Spain

View Details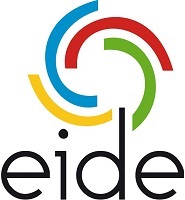 Deadline: Fri 06 May 2016 00:00:00 GMT
Spain , Greater Bilbao
Escuelas EIDE
Medium size language and hospitality school in the Greater Bilbao (North of Spain) is looking for a native level English teacher to teach children aged 4 to 12, teens and adults aged 18+.
The school is a prestigious institution in the area holding official Cambridge examinations.
Working environment is good and positive.

View Details


Deadline: Wed 31 Oct 2018 00:00:00 GMT
Spain , Madrid, Barcelona, Andalusia, Galicia, Navarra, La Rioja and many other cities in Spain
UP International Education
JOB DESCRIPTION
A few assistant teacher positions due to begin in January 2017 are still available
Additionally our selection process for positions starting in Sep/Oct 2017 is already open.
ELIGIBLE: For more information please visit and apply via our website (link below).

View Details
Spain , Barcelona, Valencia, Catalonia
Almondbury
Barcelona/Catalonia/Valencia - Language assistant/English TEFL teacher in Spain req'd for 25 hours per week in a Spanish school following the Spanish national school curriculum. You will work under the supervision of a professional, experienced teacher.
Totally immerse yourself into the Spanish lifestyle and culture.
Gain valuable teaching experience and a free TEFL certification
You will receive a monthly grant, expenses paid and also the option to take up extra paid tuition in your free time.

View Details

* Denotes EU nationals preferred