92

Job(s) Found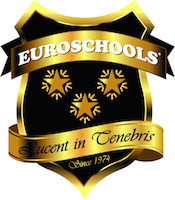 Deadline: Tue 13 Sep 2016 00:00:00 GMT
Spain , Vigo
European Language Schools.
Vacancy for 1st class EFL teacher,start 1/10/2017 to 30/6/2018.Prestigious,highly professional EFL schools,estd. 1974;attractive surroundings,well equipped classrooms,resource materials,coursebooks,teacher manuals,iPads,DVDs,etc.;pleasant,friendly atmosphere,15 classrooms,normal student max.10 per class.Communicative Method. AGES 5 yrs to adult. Levels: beginners to Proficiency.Preparation for Cambridge exams;Fantastic setting,west coast Spain,3rd best climate in mainland Spain,beautiful, scenic
View Details


Deadline: Tue 15 Aug 2017 00:00:00 GMT
Spain , Central Andalusia; Utrera, Montilla, Carmona, Lucena, Écija, Espartinas.
Central Andalusian Language Academies
Academic year 2017-18: At the CALAC group of language schools you can become the teacher you really want to be, with the salary to match. Start as a newly-qualified CELTA teacher and become a Young Learner specialist in under a year. Already have experience? Then maybe a subsidized modular DELTA or a specialist online course is for you. Looking for a new challenge? In that case please apply for one of our management posts.
View Details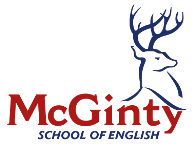 Deadline: Fri 18 Aug 2017 00:00:00 GMT
Spain , Avda Cabo de Gata 54, Almería
McGinty Idiomas SL
VYL specialist teachers, General EFL teachers and one Business English Teacher required.
Full and part time opportunities available.
Everyone remembers that one fantastic teacher from school that made learning so much more enjoyable and successful. Are you or would you like to be that teacher for your students? If so, have a look at our complete advert and send us your CV.

View Details

Spain , Granollers, Barcelona
The English Lodge
FULL-TIME EFL TEACHING POSITION for academic year 2017-2018.
View Details

Deadline: Sat 05 Aug 2017 00:00:00 GMT
Spain , Ermua
AKERLEI CENTRO DE FORMACION, S.L
Akerlei is seeking qualified and dynamic English teachers to teach young learners, teenagers, adults and businesses. We offer a diverse range of English courses (general English, exam preparation for Cambridge English, English for YL and business English). We are offering a contract for the academic year 2017-18 on a full-time basis (renewable subject to mutual consent). 25 contact hours (Monday to Friday in the afternoons/evenings, although some mornings are also possible).
View Details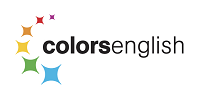 Deadline: Mon 04 Sep 2017 00:00:00 GMT
Spain , Roquetas de Mar, Almeria.
Colorsenglish
We have three teaching posts available from October 2017 to the end of June 2018 with possible contract renewal. Applicants must be native level English speakers with a CELTA/CELTA YL/TEFL/TESOL qualification. All posts consist in planning, preparing and delivering lessons to students from primary school age groups right up to adults. Experience in Cambridge English exam preparation from YLE to CPE is a plus. Teachers must hold a valid Spanish (NIE) work permit or must be EU citizens.
View Details
Spain , Zaragoza
Unique English SLU
Number 16 School, Zaragoza's leading English Centre, requires native level English teachers with a passion for working within a multinational and fresh environment.
View Details
Deadline: Sun 31 Dec 2017 00:00:00 GMT
Spain , Valencia
My TEFL Experience
- Short-term volunteer TEFL positions in Spain
- Develop your teaching skills in a relaxed, professional environment
- Regular observation and feedback sessions
- 20+ hours of teaching practice with real students
- 24 hour teacher support
- Accommodation provided (optional)
- Placement fees start at 84€ per week
- No experience necessary

View Details

Spain , Cádiz
Kennedy Solutions S.L.
Kennedy Empowering Successful Communication is currently seeking experienced English Language Trainers to lead a series of professional business courses in Cádiz related to meetings, negotiating, presenting and emailing and telephoning.
View Details


Deadline: Thu 28 Jul 2016 00:00:00 GMT
Spain , Cordoba
Abbey Road English School
We are looking for native level speaking English teachers for the school year Sept 2016 to June 2017.
We are a medium size school, established in 2006 with 8 teachers and teach from 3 year olds to adults and Cambridge exams PET, FCE and CAE.
All teachers teach various levels including primary, secondary, Cambridge exams and adults.
We have a position for the following..
Pre-school (3,4,5 years old), PET, Secondary & Adults


View Details

* Denotes EU nationals preferred