9

Job(s) Found
Deadline: Wed 28 Feb 2018 00:00:00 GMT
South Korea , Daegu Metropolitan City
DaeguTEFLjob
English teaching jobs available all year round in Daegu Metropolitan city, the 3rd largest city in South Korea with its population of 2.5 million and over 1,000 current native English speaking teachers.

A prepaid flight to Korea, rent-free fully furnished single studio apartment, medical insurance, national pension etc. are provided.

Native level English speakers with a Bachelor's degree in any field and no criminal record are eligible for E-2 visa for English teaching positions in S.Korea.

View Details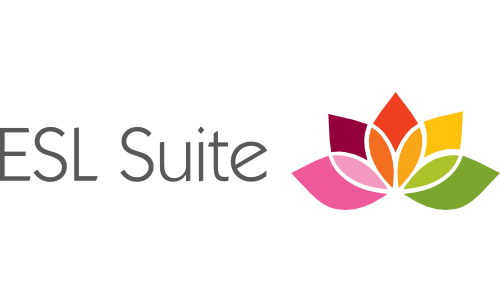 Deadline: Sun 04 Feb 2018 00:00:00 GMT
China , South Korea , Taiwan , Shenzhen, Shanghai, Guangzhou, Beijing, Tianjin & MORE
ESL Suite Consulting Co.,Ltd.
Seeking qualified teachers for Preschool, K-12, Universities, and Adults.

Various placements available, including:
*ESL / Oral English
*EAP / ESP
*Exam Prep (SAT, ACT, GAC, IELTS, etc.)
*Subject Teachers (Mathematics, Natural Sciences, Accounting, Music, etc.)
*Senior-level positions (Head Teacher, Director of Studies, Principal)

All teachers, regardless of experience level, are welcome to apply!

View Details
South Korea , 35-50 Guui 2-Dong, Gwangjin-Gu, Seoul ,South Korea
Korea Global Connections
Work and Travel in South Korea !
Teaching Conversational English to Korean Students.
You will only speak English at school.
Curriculum and Teaching materials are provided. And English speaking director will guide and train you before you start teaching.

View Details
Deadline: Tue 31 Oct 2017 00:00:00 GMT
South Korea , Yeosu Suncheon Mokpo
quality Teaching in Korea Ltd
Korean Education office ( Jeollanamdo office) is seeking many well qualified EFL teachers for coming April, August and November 2017 public school positions. The contract is highly competitive and if you are interested in applying, please do not wait as there are only limited positions available. We, Quality Teaching in Korea, are proud of assisting good candidates for many public school positions for a long time and hope you to have this chance to make a difference to students' future.
View Details

Deadline: Thu 26 Oct 2017 00:00:00 GMT
South Korea , South Korea
Aclipse
Aclipse recruits adventurous university graduates to teach English in Asia, primarily in South Korea.
Offering a variety of teaching opportunities, specifically private school positions throughout South Korea, Aclipse helps you land the perfect position teaching English. We know the ins and outs of each school and have the answers you need to feel 100% confident in your decision to teach overseas. We assist you every step of the way, from the initial evaluation to booking your plane ticket.

View Details
South Korea , Daejeon
Woosong University
Woosong Educational Foundation in South Korea is seeking experienced, qualified candidates to fill remaining positions as non-tenure track EFL professors, starting in March 2018.
- Master's or PhD and two years of teaching experience at university or college required
- Teach a variety of credit and noncredit English as Foreign Language classes
- Maximum teaching 20 hours per week
- 2,700,000 to 3,500,000 Won per month + housing (stipend or single apartment)

View Details

Deadline: Sun 31 Dec 2017 00:00:00 GMT
Thailand , South Korea , Vietnam , Japan , China , all cities
TEFL Graduate
TEFL Graduate aims to serve as a gateway to the dream of travelling and teaching abroad. We specialise in providing top quality TEFL training and job placement. We have partnered with Asia's most reputable employers.
Salaries range from $900 - $3,500 per month (depending on location,experience and qualifications)
Accommodation assistance
Flight reimbursement
Sponsored visas and work permits
Medical insurance
Bonus schemes
Transportation allowance
Generous holidays

View Details
South Korea , South Korea
Hands Korea Recruiting Corp.
Positions are available at public schools. You can expect a competitive salary based on your qualification including teaching experience and TESOL/TEFL/CELTA certificate and the cost of living in Korea is reasonable, therefore you can expect to save a big portion of the salary.Teaching in Korea would be rewarding and valuable experience and a great chance to wide your views by traveling Korea where has one of the oldest cultures in the world.
View Details
Deadline: Sun 31 Dec 2017 00:00:00 GMT
South Korea , Busan
Korean Horizons
Teach English in South Korea.
Google "Korean Horizons" and check our creditability.
Premier Recruitment Company

View Details

* Denotes EU nationals preferred