8

Job(s) Found
Indonesia , East Jakarta and Bekasi
EF English First
Jakarta is a bustling metropolis where traditional Indonesia meets the modern world. From the variety of local street food to its vibrant cosmopolitan city culture, there is something to suit everyone's lifestyle in Jakarta. Also, tropical beaches and mountain resorts are easily accessible for those weekends when you want to get out of town. Jakarta is also the perfect hub from which to access the rest of this beautiful country during longer holidays. Come and experience Indonesia with us!
View Details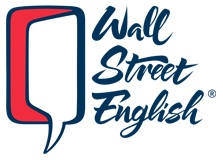 Indonesia , Jakarta; Tangerang
Wall Street English - Indonesia (PT Wahana Semesta Ilmu)
At WSE Indonesia we pride ourselves on offering the best English language training to our adult and professional students. As a teacher, you and your colleagues will teach a stimulating variety of classes using a unique learning system focused on helping your students gain confidence and competence with the English language,and to grow both personally and professionally.
Apply now through tefl.com and visit our website (link below).

View Details

Deadline: Sun 24 Sep 2017 00:00:00 GMT
Indonesia , Taiwan , Vietnam , China , Japan , Japan, Taiwan, China, Indonesia, Vietnam and Worldwide
TEFLOne Recruitment
Were a TEFL recruitment agency owned and managed by teachers, which specialises in placing new and experienced candidates in some of the best jobs around Asia. We understand what its like to go to a new country to start a new profession and new life, and were advisors as much as we are recruiters. Well make sure youre happy with your placement.
Variety of positions teaching YLs and adults as well as in company business English training.
Positions available every month year round.

View Details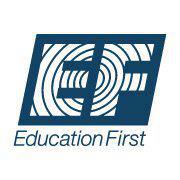 Indonesia , Jakarta
English First Central Jakarta
Pt EF Suma Jakarta is a well-established group of 3 language schools in the centre of Indonesia's Capital city. We are currently looking to recruit degree holders with TEFL/CELTA, for our schools.
Jakarta is a rapidly-developing Metropolis and features all of the expected features of a bustling South-East Asian city, as well as being the ideal launch pad for travel to the many thousands of tropical islands and beaches that surround it.

View Details

Deadline: Fri 09 Jun 2017 00:00:00 GMT
Indonesia , Surabaya, East Java, Indonesia
KELT
EFL teacher required for well-established(31years)private language school in Surabaya. Teaching mostly general English to children & adults.Must have practical EFL qualification:CELTA,Trinity(not online,week/weekend intensive)Teachers with an interest in,or experience with, very young learners preferred.Teach 20hours a week,5-day week,8 weeks holiday/year.Salary Rp.13.5 million a month after tax plus increments for experience.Housing,utilities & maids provided.The job starts July 16th 2017.
View Details
Deadline: Wed 31 May 2017 00:00:00 GMT
Indonesia , Jakarta / Bali / Jogja
ELC: English Language Conversation
Teachers will work full time during school hours (between 6:30am and 3pm, depending on the school) for a total of 40 onsite hours (including approximately 25 contact hours).
All teachers will be fully responsible for their administrative duties, such as attendance, assessments, etc.
Holidays follow the academic calendar; there are no flexible holidays.
Contracts are 12 months and are renewable subject to appraisal.

View Details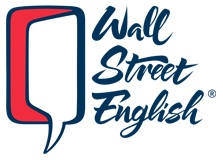 Deadline: Fri 25 Aug 2017 00:00:00 GMT
Indonesia , Jakarta
Wall Street English - Indonesia (PT Wahana Semesta Ilmu)
• Lead the service team by acting as a coach, mentor and role model
• Create a strong community with your center, where learners are motivated and engaged
• Managing the day-to-day service operations, ensuring delivery of a premium educational experience
• Ensuring that Standard Operating Procedure is followed at all times to ensure global brand consistency

View Details
Deadline: Fri 30 Jun 2017 00:00:00 GMT
Indonesia , Jakarta and Tangerang
EF English First Swara Group
EF English First is a world renowned language institution and we now have ten schools in our group and the newest school no 10 in Bogor started in March 2012.
Our team will help you reach your full potential as a TEFL teacher ; each school has a standardized induction program, regular training and observations, an extensive TEFL resource library as well as ,of course, constant support from the Senior Teaching Manager and teaching team.

View Details

* Denotes EU nationals preferred