7

Job(s) Found
Indonesia , Jakarta, Surabaya, Bali and 20 other cities across Indonesia
EF English First
EF English First Indonesia delivers English language classes to over 20,000 students from diverse backgrounds and age groups year-round in over 70 schools across this vast and fascinating nation. As an EF teacher, you'll be provided with the educational resources to become the best you can be. Our modern classrooms offer state-of-the-art technology including touch screen TVs, interactive whiteboards and iPads, while our small class sizes allow you to really get to know your students.
View Details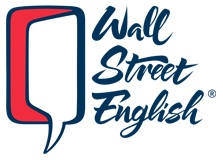 Indonesia , Jakarta; Tangerang
Wall Street English - Indonesia (PT Wahana Semesta Ilmu)
At WSE Indonesia we pride ourselves on offering the best English language training to our adult and professional students. As a teacher, you and your colleagues will teach a stimulating variety of classes using a unique learning system focused on helping your students gain confidence and competence with the English language,and to grow both personally and professionally.
Apply now through tefl.com and visit our website (link below).

View Details

Deadline: Fri 10 Nov 2017 00:00:00 GMT
Indonesia , Surabaya, East Java
IALF Surabaya
The IALF is the leading quality language training organisation in Indonesia with centres in Jakarta, Surabaya and Bali, and the only one to be accredited by NEAS International in Australia.
Specialising in IELTS preparation courses, EAP and pre-departure skills, IALF is looking to recruit fully qualified, enthusiastic, and experienced teachers for early January 2018.

View Details

Deadline: Sun 12 Nov 2017 00:00:00 GMT
Indonesia , Surabaya, East Java, Indonesia
KELT
EFL teacher required for well-established(31years)private language school in Surabaya. Teaching mostly general English to children & adults.Must have practical EFL qualification:CELTA,Trinity(not online,week/weekend intensive)Teachers with an interest in,or experience with, very young learners preferred.Teach 20hours a week,5-day week,8 weeks holiday/year.Salary Rp.13.5 million a month after tax plus increments for experience.Housing,utilities & maids provided.The job starts January 8th 2018.
View Details
Indonesia , Jakarta, Epiwalk Mall, Epicentrum, Kuningan,
CELS (Complete English Language Solutions) Indonesia
Successful candidates will be expected to train business clients across Jakarta from a number of industries, in ESL.
We are looking for competent ESL trainers to deliver high quality classes across varying industries within central and greater Jakarta.

View Details

Deadline: Wed 28 Feb 2018 00:00:00 GMT
Indonesia , Indonesia, North Sumatra
Prime One School
- planning, preparing and delivering lessons to a range of classes and age groups
- preparing and setting lesson plans
- helping in proofreading for school documents
- marking and providing appropriate feedback on oral and written work
- devising, writing and producing new materials, including audio and visual resources
- preparing information for inspection visits and other quality assurance exercises

View Details
Deadline: Fri 24 Nov 2017 00:00:00 GMT
Indonesia , Jakarta, Tangerang and Bogor - Indonesia
EF English First Swara Group
EF English First is a world renowned language institution and we now have ten schools in our group and the newest school no 10 in Bogor started in March 2012.
Our team will help you reach your full potential as a TEFL teacher ; each school has a standardized induction program, regular training and observations, an extensive TEFL resource library as well as ,of course, constant support from the Senior Teaching Manager and teaching team.

View Details

* Denotes EU nationals preferred