439

Job(s) Found - Click on POSITION to access complete job posting
Wed 17 Dec 2014 07:03:21 GMT
China, Beijing, Guangzhou, Shanghai, Wuhan, Chendu, Nanjing, Suzhou, Hangzhou and Shenzhen

The Walt Disney Company Ltd.
• Opportunity to teach in various cities in China
• Receive ongoing professional development and gaining valuable experience within The Walt Disney Company
• Competitive package offered

View Details
Wed 17 Dec 2014 06:52:58 GMT
China, Beijing, Guangzhou, Shanghai, Wuhan, Chendu, Nanjing, Suzhou, Hangzhou and Shenzhen

The Walt Disney Company Ltd.
• Opportunity to teach in various cities in China
• Receive ongoing professional development and gaining valuable experience within The Walt Disney Company
• Competitive package offered

View Details
Wed 25 Feb 2015 06:49:43 GMT
China, Hefei/Anhui
English First
Teach English with EF Hefei in Anhui Province. EF is the world's largest privately-owned education organization. We are currently looking for full-time teachers to join our school in Hefei. EF Hefei offers return flights to China, free accommodation and a competitive salary as well as free weekly Chinese lessons and training workshops.
View Details
Thu 14 Aug 2014 06:23:07 GMT
Russian Federation, Syktyvkar
Angletica Language School
Angletica Language School in Syktyvkar (Komi Republic) is seeking to employ native EFL teachers from January 2015. Students range from 4 years old through to adults, with between 2 to 6 students in each group/ Each group has two 60 minute classes a week.
We offer a competitive salary plus coverage of visa fees, flights ; single fully furnished accomodation 15 minutes walk from the school.

View Details
Tue 20 Jan 2015 06:19:28 GMT
South Korea, Southh Korea
Korea Global Connections

Teaching :conversational English

Teaching location: In language institute in Korea

Teaching age: 5-16yrs old ( you could chose the age)
View Details
Tue 10 Feb 2015 06:11:27 GMT
Indonesia, Surabaya, East Java, Indonesia

KELT
EFL teacher required for well-established(29years)private language school in Surabaya. Teaching mostly general English to children and adults.Must have practical EFL qualification eg.CELTA,Trinity(not online,week/weekend intensive)Teachers with an interest in,or experience with,young learners preferred.Teach 20hours a week,5-day week,8 weeks holiday a year.Salary Rp.13.5 million a month after tax plus increments for experience.Housing,utilities&maids provided.The job starts on 6 April/22 July.
View Details
Mon 10 Nov 2014 05:39:54 GMT

United Kingdom, Nationwide
Stafford House
Are you looking for an enjoyable yet challenging summer teaching position in a supportive and professional environment?
If so, we have both residential and non-residential teaching positions in 14 prestigious locations across the UK.
A teacher- friendly syllabus provides our team with a perfect foundation for effective and creative language teaching.

View Details
Wed 03 Dec 2014 05:37:32 GMT
China, Harbin,Heilongjiang Province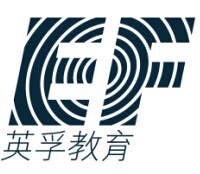 EF English First Harbin School
EF English First Harbin was established in 2010 and currently has one centre with around 700 students. Due to our continued expansion we are looking to add to our team of 10 foreign teachers.
EF English First Harbin caters mainly to Young Learners but also has some adult classes and one to one tutoring. Applicants should be comfortable teaching all ages and levels.
We are seeking dedicated and passionate EFL Teachers who are available to start immediately.
Our website:www.efharbin.com

View Details
Tue 04 Nov 2014 05:37:47 GMT

Czech Republic, Liberec
Swallow School of English
Wanted: enthusiastic, committed Kids and teens teachers. We teach practical English skills to small groups (max 10) of kids and teens. Qualifications are important, but ability is paramount, and if you have the skills, strength of personality and sensitivity to gain and hold the attention of young learners and motivate and engage teenagers, then lets talk. Help, support and guidance given.
View Details
Fri 13 Jun 2014 05:29:03 GMT
Indonesia, Jakarta and Bogor-Indonesia
EF English First Swara Group
A Teaching as well as a Career opportunity
EF English First is a world renowned language institution and at
the moment we have 10 schools in the group. five schools are
located in the city of Jakarta, Three in the outskirts of Jakarta
and two in the neighboring city of Bogor.
The next vacancies will be for Oct,Nov 2014 and Jan,Feb 2015
A great opportunity to be part of a highly regarded group of
schools.
View Details

* Denotes EU nationals preferred
Job Search Tips
Job search results are shown in date chronological order. In default mode, Total Jobs link shows most recently updated jobs at top. New Jobs includes posts added within the past 24 hours. Advanced Search offers a selection of additional job search criteria. Each page at TEFL.com includes the Find a Job search at top of page, below main menu.