504

Job(s) Found - Click on POSITION to access complete job posting
Mon 09 Mar 2015 08:41:32 GMT

Italy, Sondrio

The British Language Centre
The timetable will involve mainstream adult courses, young learners, some company teaching both in-house and off-site. These courses are for long-standing clients - credit institutions and local firms. Although the initial contract is for ten months we are really looking for someone with a longer term commitment who wants to be part of a small professional friendly school. We want a colleague who enjoys teaching and who is eager to develop alongside experienced professionals.
View Details
Thu 16 Apr 2015 08:38:58 GMT
Japan, Shibuya, Tokyo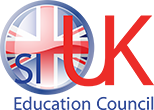 SI-UK Education Council
SI-UK Education Council was founded in Japan in 2006 and is the leading UK global student recruitment agency with 14 global offices. SI-UK English Instructors prepare students for the IELTS examination and provide additional language training to help students adjust to the rigorous demands of university-level study in English. SI-UK also offers Business English and English Conversation classes for working professionals.
View Details
Tue 30 Sep 2014 08:36:22 GMT
Japan, Taiwan, China, Indonesia, Vietnam and Worldwide

TEFLOne Recruitment
Were a TEFL recruitment agency owned and managed by teachers, which specialises in placing new and experienced candidates in some of the best jobs around Asia. We understand what its like to go to a new country to start a new profession and new life, and were advisors as much as we are recruiters. Well make sure youre happy with your placement.

Variety of positions teaching YLs and adults as well as in company business English training. Positions available every month year round.
View Details
Wed 01 Apr 2015 08:36:21 GMT
Russian Federation, Sochi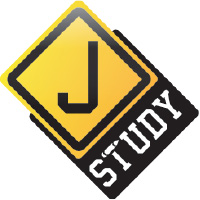 Jey Study
This is a perfect placement for 2 months for those that wish to have a little bit more sun and to experience a new culture this summer. Situated where the Winter Olympics took place last year, we will be living in the Olympic village itself! Situated right next to the black sea, a mere stones throw away from your bedroom, you'll have every opportunity to unwind after teaching a full day's lessons. Access to other parts of this amazing country is right on your doorstep.
View Details
Sat 25 Apr 2015 08:10:42 GMT
Saudi Arabia, Al Hofuf and Al Masjma'ah
English Language Services
The English Instructor will teach (mainly) beginner English language learners. Working hours are 40 hours a week including up to 25 teaching hours per week. Instructors use a variety of techniques, procedures, materials and technologies in their lessons, including interactive whiteboards. When not in class, teachers are expected to prepare lessons, assess and report on student progress.
Contact Ruth Halstead for more infomation

View Details
Sat 11 Apr 2015 07:51:37 GMT
South Korea, South Korea
TeachabroadKorea
By means of internet job postings, employment fairs and other forms of advertisement, we find qualified individuals who have a desire to teach English in South Korea. We then guide those individuals through an interview and application process.
View Details
Fri 19 Sep 2014 07:35:10 GMT

United Kingdom, Fareham, Hampshire

thebigword
Thebigword have an upcoming opportunity for certified English Language Teachers starting February 2015. The first roles will begin on the 16th February 2015 in Portsmouth, England, teaching a number of Gulf Arabic speaking students.
View Details
Fri 20 Mar 2015 07:20:34 GMT
Indonesia, Jakarta

Wall Street Institute
Wall Street English in Jakarta, Indonesia is one of the most professional and reputable English language schools in the region. Teachers work here because they want a dynamic working atmosphere with high quality materials, the ability to teach interesting adult students, and the desire to have colleagues that consider themselves to be professional English teachers.
We're looking for adventurous teachers with a passion for education, a big city mentality, and a proactive spirit.

View Details
Fri 03 Apr 2015 06:57:22 GMT

China, Beijing, Shanghai, Shenzhen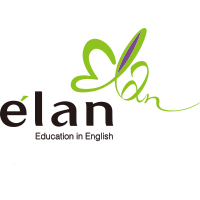 Time Education China Holdings Ltd.
Library Coaches:
- Engage with and explore literature with students
- Maintain a positive and encouraging learning environment
- Identify strengths and weaknesses of students through data analysis
English Teachers:
- Teach Core Literature, Reading and Writing Courses
- Coach in the Library
- Research and Development Projects

View Details
Wed 25 Feb 2015 06:49:43 GMT
China, Hefei/Anhui
English First
Teach English with EF Hefei in Anhui Province. EF is the world's largest privately-owned education organization. We are currently looking for full-time teachers to join our school in Hefei. EF Hefei offers return flights to China, free accommodation and a competitive salary as well as free weekly Chinese lessons and training workshops.
View Details

* Denotes EU nationals preferred
Job Search Tips
Job search results are shown in date chronological order. In default mode, Total Jobs link shows most recently updated jobs at top. New Jobs includes posts added within the past 24 hours. Advanced Search offers a selection of additional job search criteria. Each page at TEFL.com includes the Find a Job search at top of page, below main menu.