565

Job(s) Found
Deadline: Fri 26 Jun 2015 00:00:00 GMT
Vietnam , Ho Chi Minh City
Wall Street English Co., LTD
Are you looking for an opportunity that can offer you experience teaching adults only? Would you like to work for a professional company that offers guaranteed weekly hours, opportunities for professional development and a competitive employment package? If so, then Wall Street English Vietnam is the school of choice for you.
View Details

France , Paris and surrounding suburbs
The Turner Learning Center
TLC - The Turner Learning Center is hiring qualified English teachers:
To teach English between 10 and 20 hours a week to native and non native speakers, between the ages of 6 to 18+, between the 13th September 2014 to 27th June 2015 excluding French school holidays, in the comforts of our students homes.
We offer a very attractive career development plan providing financial, managerial and certified professional progress.

View Details
Deadline: Thu 31 Dec 2015 00:00:00 GMT
Indonesia , Greater Jakarta Area
EF English First
Our schools are located in the areas of: Depok, Karawaci, Taman Mini , Pejaten , Rawamangun and Bekasi. Service includes on-site classes, one-on-one tuition, international exam preparation courses and extra-curricular activities such as Spelling Bee, Story Telling and other fun activities for the students and teachers.
View Details
Vietnam , Ho Chi Minh City, Hanoi, Vung Tau, Binh Duong and Bien Hoa
ILA Vietnam
With over 400 expat staff and 18,500 students, ILA is Vietnam's leading English language school. We currently have twenty training centres around the country, with new centres planned to open soon. Due to our size and focus on professional development, ILA provides teaching opportunities that most schools cannot: become a senior teacher, IELTS examiner, materials developer, academic manager or even CELTA/DELTA trainer. The possibilities are endless.
View Details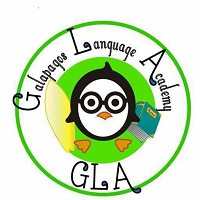 Deadline: Fri 05 Jun 2015 00:00:00 GMT
Ecuador , Galapagos Islands, Ecuador
Galapagos Language Academy
We need a teacher with experience teaching all kind of ages as we have studets of all ages from 4 years old to adult people.
The schedule is from 3:00 pm - 20:00pm
The job´s term is 3-6 months
We need a teacher who is able to start in 3 weeks time!!.
We sponsored legal residency in the Galapagos.
The teacher needs to get an Ecuadorian Visa before arriving to Galapagos,Visa 12-IX, Normally the process to get this visa is 3-4 days if the person applies for it in Ecuador(mainland).

View Details
Deadline: Sun 01 Mar 2015 00:00:00 GMT
China , Shanghai
Shane English School, China
Shane English China offers great teaching positions to native English speakers.
We offer:
Ongoing training and support.
A pleasant work environment
Opportunities for advancement
Great students
Helpful Teaching Assistants in all your classes.
Excellent monthly salary
Contact us today to find out more.

View Details
Deadline: Wed 18 Feb 2015 00:00:00 GMT
China , Shenzhen, Shanghai, Guangzhou, Beijing, Tianjin and More
ESL Suite Consulting Co.,Ltd.
For adventurous types seeking an unforgettable experience, China is one of the world's most rewarding destinations. With a surging economy and a rich culture, there is no better place to live, work and explore.
You'll experience the excitement of working in China with the stability of a safe, reliable employer committed to your professional development.
Interviewing now for vacancies starting before May 15, 2015. Teaching experience is preferred but not required. Apply today to learn more!

View Details
Indonesia , Central Jakarta
English First Central Jakarta
Pt EF Suma Jakarta is a well-established group of 6 language schools in the centre of Indonesias Capital city. We are currently looking to recruit English degree holders for our schools.
Jakarta is a rapidly-developing Metropolis and features all of the expected features of a bustling South-East Asian city, as well as being the ideal launch pad for travel to the many thousands of tropical islands and beaches that surround it.

View Details
Deadline: Wed 03 Jun 2015 00:00:00 GMT
Vietnam , Vietnam
British Council
As a key member of the TC Management team, in addition to line management, duty officer and recruitment responsibilities, you will also have opportunities to contribute to and participate in a range of country and regional projects to support the development and quality improvement of the Vietnam Adult/YL programme.
View Details

Kazakhstan , Almaty and Astana
InterPress - International House
InterPress-International House is looking for EFL professionals in an exciting mountainous location of Almaty and the capital city of Kazakhstan - Astana.
Excellent local remuneration package offered to the right candidate. Must have CELTA or equivalent, be committed to delivering high quality lessons and focused on self-development.
We invite native speakers of English from the USA, Canada, Australia,Ireland, UK and Europe to become a part of our team.

View Details

* Denotes EU nationals preferred
Job Search Tips
Job search results are shown in date chronological order. In default mode, Total Jobs link shows most recently updated jobs at top. New Jobs includes posts added within the past 24 hours. Advanced Search offers a selection of additional job search criteria. Each page at TEFL.com includes the Find a Job search at top of page, below main menu.