420

Job(s) Found
Deadline: Tue 09 Feb 2016 00:00:00 GMT
Taiwan , Taipei
British Council
The Shipai Young Learner Teaching Centre is a new branch scheduled to open in Taipei City in August 2016. The branch will cater for learners between the ages of 6 and 18, and teachers will be expected to teach a range of ages and proficiency levels. We are recruiting 4 - 5 highly motivated and well qualified EFL and mainstream schools teachers to join the the new branch.
View Details
Deadline: Wed 01 Feb 2017 00:00:00 GMT
China , Beijing, Guangzhou, Hangzhou, Shanghai, Shenzhen, Tianjin & More
ESL Suite Consulting Co.,Ltd.
Seeking qualified teachers for Pre-K/Kindergarten, Primary, Secondary, University and Adults.
Various placements available, including:
*ESL
*EAP
*Exam Prep (SAT, ACT, GAC, IELTS, etc.)
*Subject Teachers (Mathematics, Natural Sciences, Accounting, Music, etc.)
*Senior-level positions (Head Teacher, Director of Studies, Principal)

Teachers with experience, or those just starting out are welcome to apply.

View Details

Vietnam , Hanoi & Ho Chi Minh City
Australian Centre for Education and Training
We are looking to recruit suitably qualified and experienced teachers for our growth in Hanoi in 2015 to teach our new First Steps (Teens) program.
View Details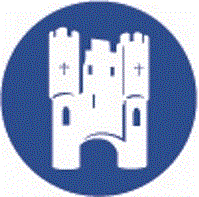 China , Fuzhou
York English
• Two week initial training, with ongoing training through out the contract.
• An average of 15 – 18 teaching hours per week
• Classes have a maximum of 16 students
• Students are between 4 – 16 years old.
• Teachers are expected to plan and prepare lessons for which the school provides an ample supply of resources and materials to use
• Teachers are expected to give lively and interesting lessons based on the topic for the lesson and the curriculum provided

View Details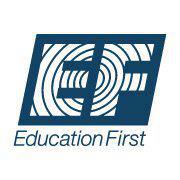 Indonesia , Jakarta
English First Central Jakarta
Pt EF Suma Jakarta is a well-established group of 5 language schools in the centre of Indonesia's Capital city. We are currently looking to recruit degree and TEFL/CELTA holders for our schools.
Jakarta is a rapidly-developing Metropolis and features all of the expected features of a bustling South-East Asian city, as well as being the ideal launch pad for travel to the many thousands of tropical islands and beaches that surround it.
View Details
China , WSE located cities
Wall Street English(China)
1. Conduct classroom lessons according to the WSE methodology.
2. Prepare and teach classes in center or online as scheduled.
3. Give feedback to students
4. Help students reach the level of English established in their learning objective.
5. Provide advice and assistance to students, in and out of the classroom.
6. Be flexible to teach in multiple centers within the same city.
7. Promote and preserve a pleasant and courteous atmosphere in the Center.

View Details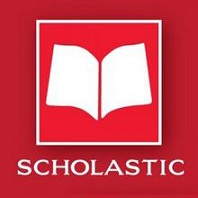 Deadline: Thu 01 Sep 2016 00:00:00 GMT
China , Chengdu, Shanghai, Guangzhou, Shenzhen
Chengdu Enlight Consulting Co.,LTD
Teaching ESL with Scholastic in China [Shanghai/Shenzhen/Guanghou/Chengdu]
View Details

Deadline: Sat 31 Dec 2016 00:00:00 GMT
China , Nanjing, Jiangsu
Nanjing Giraffe English
1. ESl teacher for young learners.
2. Competitive salary.
3. Modern city.
4. Historical city

View Details

Kazakhstan , Almaty and Astana
InterPress - International House
InterPress-International House is looking for EFL professionals in an exciting mountainous location of Almaty and the capital city of Kazakhstan - Astana.
Excellent local remuneration package offered to the right candidate. Must have CELTA or equivalent, be committed to delivering high quality lessons and focused on self-development.
We invite native speakers of English from the USA, Canada, Australia,Ireland, UK and Europe to become a part of our team.

View Details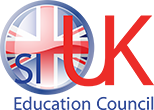 Japan , Shibuya, Tokyo
SI-UK Education Council
SI-UK Education Council was founded in Japan in 2006 and is the leading UK global student recruitment agency with 14 global offices. SI-UK English Instructors prepare students for the IELTS examination and provide additional language training to help students adjust to the rigorous demands of university-level study in English. SI-UK also offers Business English and English Conversation classes for working professionals.
View Details

* Denotes EU nationals preferred