383

Job(s) Found

Deadline: Thu 08 Oct 2015 00:00:00 GMT
Spain , Countrywide, Spain
Spainwise
SPAINWISE - Countrywide

Spainwise.net is the most comprehensive source of information on teaching English and life in Spain.

* Get information about EMPLOYMENT OPPORTUNITIES right now
* Check out the permanent directory of the top schools in Spain

Everything You Need to Know about Teaching and Living in Spain
View Details

Japan , 56-1 Miyamae Kurashiki Okayama Japan
HELLO
-teach babies and infants with songs and dances
-teach kids 4 skills: speaking, listening, reading, writing and phonics
-teach adults mainly conversations with textbooks, plan lessons
-plan and host seasonal school events such as Christmas party, Halloween Party, Summer school and school recital
-take care of students, look after children

View Details

Deadline: Fri 13 Nov 2015 00:00:00 GMT
As a teacher with Interac, you will work in elementary, junior high, and high schools throughout Japan. These are our clients. Your job is two-fold: being a language instructor and a cultural ambassador. These two aspects are inseparable, and you, as a successful Interac teacher, will become an expert in both.
View Details

South Korea , South Korea
Top Placement In
In order to speed up the process, please send us an e-mail with the following:
1. Resume (MS word file, PDF file or wrriten in an email)
2. A recent photo of yourself (Smiling, not with suglasses )
3. Earliest available date
4. Your Nationality & current location
5. Applying for a position alone or with a friend/partner?

View Details
Deadline: Wed 30 Sep 2015 00:00:00 GMT
Hong Kong , Hong Kong
English Excel
We are currently interviewing for positions starting in October 2015. Successful candidates will be based in one of our 12 schools across Hong Kong, and be responsible for planning, preparing and teaching a set number of classes.
We offer comprehensive training for new teachers, including opportunities for professional development and curriculum production. Additional benefits include optional accommodation, a contract completion bonus and visa sponsorship.

View Details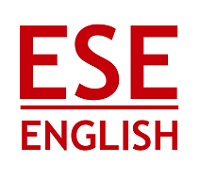 Deadline: Wed 16 Sep 2015 00:00:00 GMT
Portugal , Evora, Portugal
ESE - ENGLISH SCHOOL EVORA
Portugal: experienced EFL teacher wanted for 01/10/2015 to 30/06/2016 in Evora (POST NOW FILLED)
Small school, friendly and professional. Applications invited from EU citizens who are graduates, native-speakers, CELTA-qualified (or equivalent) with minimum 2 years' experience. Knowledge of Portuguese an advantage. Freelance agreement: guaranteed 24 hours/week with minimum remuneration 1,664 euros month paid gross (16 euros/hour). CV, cover letter to Michael W. Lewis, Director

View Details
Deadline: Tue 01 Dec 2015 00:00:00 GMT
China , All cities in China
Teach Abroad Recruiting
Please note: you do not need any knowledge of the Chinese language. Any knowledge would be desirable, but is not essential.
View Details


Deadline: Sat 31 Oct 2015 00:00:00 GMT
China , hangzhou
Euroasia
The role will be teaching drama lessons to children aged 7 to 16.
There will be 36 hours maximum teaching hours per week, (this includes group and individual tuition). The teacher will be required to prepare a teaching plan according to tuition timetable provided, in advance.

View Details
Deadline: Fri 01 Jan 2016 00:00:00 GMT
Honduras , Cofradía's Bilingual School- Cofradía Cortes
Cofradia's Bilingual School
CBS offers exciting and challenging opportunities not just to teach English but to be part of an international team of volunteers working together to inspire our students and help them to build a brighter future for themselves and their community. Cofradía's Bilingual School is currently recruiting teachers for the 2015-2016 school year. The CBS school year goes from mid-August to mid-June. Teaching experience and Spanish skills are not required.
View Details
China , Shanghai, Beijing, Guangzhou, Hangzhou, Xi'an, Fuzhou, Wenzhou and more!
TEFL Panda
Top ESL jobs across China. Earn 8,000RMB - 12,000RMB per month! Accommodation, Flight Reinbursement, Work Visa and Full support from TEFL Panda International Team!
School Locations include Beijing, Shanghai, Guangzhou, Shenzhen, Hangzhou, Kunming,Fuzhou, Wenzhou and more!
School type include public pirmary to high school ,university ,Training centers.
Apply today or talk to TEFL Panda to see if teaching in China could be for you!

View Details

* Denotes EU nationals preferred