401

Job(s) Found
Deadline: Tue 31 Oct 2017 00:00:00 GMT
South Korea , Yeosu Suncheon Mokpo
quality Teaching in Korea Ltd
Korean Education office ( Jeollanamdo office) is seeking many well qualified EFL teachers for coming April, August and November 2017 public school positions. The contract is highly competitive and if you are interested in applying, please do not wait as there are only limited positions available. We, Quality Teaching in Korea, are proud of assisting good candidates for many public school positions for a long time and hope you to have this chance to make a difference to students' future.
View Details

United Kingdom , United Kingdom
Intuition Languages
HOST & TEACH ENGLISH IN YOUR HOME WITH INTUITION LANGUAGES.
We are looking for qualified and experienced English teachers who can host and teach international students in their home.
Currently, we are interested in Host Tutors in the following locations:
UK: (particularly London, Oxford, Cambridge, Brighton, York, Manchester, Liverpool, Bath, Bristol).
IRELAND: Dublin, Cork, Galway.
MALTA

View Details

Deadline: Fri 01 Sep 2017 00:00:00 GMT
Italy , Reggio di Calabria
Euroteach Ltd
Teach in southern Italy - in professional schools, friendly staff and great locations from September 2017 - June 2018.
Full British DOS guidance. Join a team of British teachers in these well organised language schools, centrally located accommodation sourced for you, shared with other teachers
View Details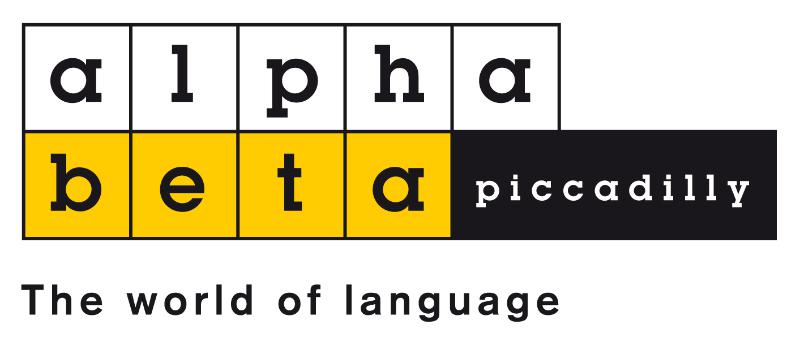 Deadline: Sun 12 Nov 2017 00:00:00 GMT
Italy , Bolzano/Bozen
alpha beta
An interesting job in a multilingual, dynamic, forward-looking language-school, suitable for people with some experience, willing to embrace new challenges. Great for people who love outdoor activities. A supportive, friendly working environment.
You will have the opportunity to do Italian or German courses for a nominal fee as long as they are compatible with your timetable.

View Details

Deadline: Tue 31 Oct 2017 00:00:00 GMT
Italy , Milan
Language Point
Language Point is looking for experienced native level English speaking teachers for children, teenagers and adults starting from October 2017.
View Details

Deadline: Tue 24 Oct 2017 00:00:00 GMT
Spain , Seville, Spain (with prep in London, UK)
Red Ochre
Teach Seville is an Erasmus+ programme we set up to give teachers who have recently (since June 2016) got their TESOL, CELTA or TEFL, practical teaching experience within a supported environment. Placements are based in Seville, Spain, last 90 days and all expenses are paid -flights, accommodation, bills, Spanish lessons, 24/7 in country support, orientation, preparation training and 100 Euros per week for food and local travel. Participants must be mostly UK based, otherwise all are welcome.
View Details

United Kingdom , London WC1A 2DB
Bloomsbury International UK Ltd
The Director of Studies will be responsible for the development of both teaching cohort and provision, the quality of the academic service provided and for ensuring standards of excellence are maintained.
The Director of Studies works closely with the Sales team and Centre Manager; excellent communication skills are essential.
This role would suit a friendly, efficient leader with a strong interest in the TEFL industry and teacher development.

View Details
Deadline: Fri 20 Oct 2017 00:00:00 GMT
Russian Federation , Moscow
Modern English School
Teacher of English as a Foregn Language to Young Learners and Adults with native speaker level of English at a successful private language school in Moscow, Russia. Full-time position, 30 academic hours per week starting in October 2017. Full visa support. Excellent working conditions, competitive salary and bonus.
Reqirements: University degree, CELTA or Trinity, experience with Young Learners is an advantage.
Newly qualified teachers are welcome.

View Details
Deadline: Wed 31 Jan 2018 00:00:00 GMT
China , Saudi Arabia , Japan , Taiwan , Various cities China, Japan, Taiwan, Saudi Arabia
Tamaki TEFL Recruitment (TTR)
Teaching positions in Japan, Taiwan, China and Saudi Arabia. Get in touch for more details!
View Details
Deadline: Thu 31 May 2018 00:00:00 GMT
Japan , Various cities
Tamaki TEFL Recruitment (TTR)
TTR founder and international recruitment consultant, Tomoko Tamaki, has taught English abroad for over 5 years including 2 years in Japan. Full recruitment support and local tips are offered from the beginning of the application process to arrival in country. TTR will continue to stay in touch with the teacher following arrival in Japan for more support and check-ins. TTR offers a bespoke recruitment service to all teachers! (Other TEFL positions available in China, Taiwan and Saudi Arabia).
View Details

* Denotes EU nationals preferred