399

Job(s) Found


Deadline: Sat 04 Nov 2017 00:00:00 GMT
Italy , Termoli (CB) - Italy
BRITISH SCHOOL
We are looking for a mother tongue level English teacher with a Degree and a recognised CELTA qualification. An energetic, lively and reliable person, good at motivating students and meeting their learning needs.
Reference a must.

View Details

Deadline: Fri 20 Oct 2017 00:00:00 GMT
United Kingdom , Tywardreath, Cornwall
SUL Language Schools
The Academic Manager will be responsible for all academic matters that arise including: updating syllabuses and staff manuals, inducting teachers and senior staff effectively, providing creative input to courses, managing the Recruitment Officer and overseeing teacher recruitment, leading on accreditation inspection and supporting staff in their professional development.
View Details
Spain , San Fernando. Cadiz.
TOPLINGUA
We need an enthusiastic person who loves working with all ages. Who is willing to learn and be part of a team and to share their knowledge and love for teaching. We offer afternoon work on a legal contract. This allows the teachers plenty of free time in the mornings. The position is for immediate start. The course is from October to June.
View Details

United Kingdom , N3 1XT
Lexis School of Languages
Part Time EFL Teacher (Finchley Central, North London N3 1XT)
Lexis School of Languages
We are looking for enthusiastic, creative and flexible English language teachers with a love for teaching, who live close to Finchley in North London. Every single person at Lexis is a language enthusiast with at least 2 languages under their belt.

View Details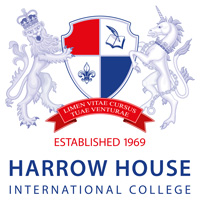 Deadline: Fri 16 Jun 2017 00:00:00 GMT
United Kingdom , Swanage Dorset
Harrow House International College
Are you an energetic and flexible teacher, looking for a short term teaching post ?
Keen to work on the south coast at an accredited school with excellent facilities?
Check us out on our website (link below).

View Details


Deadline: Wed 31 Oct 2018 00:00:00 GMT
Spain , Madrid, Barcelona, Andalusia, Galicia, Navarra, La Rioja and many other cities in Spain
UP International Education
JOB DESCRIPTION
A few assistant teacher positions due to begin in January 2017 are still available
Additionally our selection process for positions starting in Sep/Oct 2017 is already open.
ELIGIBLE: For more information please visit and apply via our website (link below).

View Details
Deadline: Wed 29 Nov 2017 00:00:00 GMT
Qatar , doha
International British School
Male and female teachers to teach in segregated school in Doha. Ages range from KG to 15. Teaching English, covering breaks and possibly helping with children that are not as advanced as they should be. Native Level English teacher is a must
View Details
Deadline: Tue 31 Oct 2017 00:00:00 GMT
China , BEIJING, Nanjing , Jiangsu
KKANDOO English
Various positions teaching in China at a number of locations. The KKANDOO network provides choice in location and the right position for you.
Good packages with accommodation. Good positions for the more experienced but also for less experienced teachers wanting to get experience and get into the market.
Established locations.
We need to fill positions now before the New Year.

View Details
Saudi Arabia , Sakaka
m2r Ltd
m2r Education are looking for experienced female ESL teachers to deliver vocational programmes at campuses in Saudi Arabia.
View Details

Deadline: Sun 16 Apr 2017 00:00:00 GMT
Italy , Roma
British School Group Srl
British School Group is now looking for native level English speaker teachers available to teach in Rome for the current academic year. A teaching experience of minimum two years and the Celta/Telf certificate are essential requisites.
View Details

* Denotes EU nationals preferred