398

Job(s) Found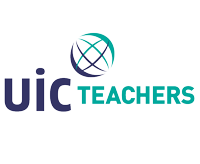 Japan , Tokyo, Osaka, Nagoya, Kyoto, Kyushu
UIC Teachers Ltd
Japan is an amazing place to live and work - and we can help you get there! There is so much to see you will probably stay longer than you thought.The job is stable, varied and you will develop as a teacher.
Why get your job through UIC Teachers? We have been sending teachers to Japan for many years, and know the job inside out. We'll guide you from interview to visa to getting on the plane.
We are recruiting now.

View Details

Deadline: Fri 27 Oct 2017 00:00:00 GMT
Myanmar , Yangon, Myanmar
Brainworks - TOTAL group of schools
Myanmar is a fabulous place to be right now as the country is really changing. Recently ranked as one of the the best places in the world to teach English.
View Details

Japan , Tokyo, Yokohama, Omiya, Funabashi, Saitama and other areas
TEFL In Japan
Begin your Japan adventure here. Looking for a varied teaching schedule, a supportive academic environment, good pay and conditions and a great cultural experience? Then this could be the job for you.
Teach in private schools in amazing Tokyo and other cities
252,800 yen per month (app £1700) GBP. Overtime and bonus system
Full training
Accommodation support
Small classes
Ave 29.5 hours per week (approx 25 contact hours
Average stay for teachers is 3 years

View Details

Deadline: Sun 12 Nov 2017 00:00:00 GMT
Indonesia , Surabaya, East Java, Indonesia
KELT
EFL teacher required for well-established(31years)private language school in Surabaya. Teaching mostly general English to children & adults.Must have practical EFL qualification:CELTA,Trinity(not online,week/weekend intensive)Teachers with an interest in,or experience with, very young learners preferred.Teach 20hours a week,5-day week,8 weeks holiday/year.Salary Rp.13.5 million a month after tax plus increments for experience.Housing,utilities & maids provided.The job starts January 8th 2018.
View Details
Deadline: Sun 03 Jun 2018 00:00:00 GMT
China , Cixi, Zhejiang Province, China
Mecha Studio, China
*NEW* TEACH IELTS TO TEENS + YOUNG ADULTS IN CHINA
- GREAT HOURS
- SCHOOL, FOCUSED CENTRE
- GREAT TRAINING AND SUPPORT

View Details
Deadline: Mon 31 Dec 2018 00:00:00 GMT
China , C709 Xiang Sheng Jie,zheng zhou, henan, P.R.China
Zhengzhou Zhongsheng Education Service Co. Ltd
We have a wide variety of teaching positions on offer in locations all over China. Our positions available from 3 years kids to adult, from English language teacher to Art and sports tutors. No matter what area you perfer, we can find a right position for you.
View Details

Deadline: Wed 31 May 2017 00:00:00 GMT
China , Xiaoshan, Shaoxing, Jiaxing, Ningbo
EF(Xiaoshan, Shaoxin, Jiaxing, Ningbo)
Teachers in Xiaoshan have a high focus on classroom practice, planning classes, continual professional development and service provision. We are a passionate group who understand that working as a teacher is a collaborative vocation.
We currently have 22 teachers on staff who hail from the US, the UK, Australia, South Africa, Canada, South Africa and of course China. Teachers range in experience from those who have just qualified to teachers with over nine years' experience.

View Details
Deadline: Mon 31 Jul 2017 00:00:00 GMT
China , Shanghai
Shanghai Learning Education and Training Co Ltd
Responsibilities
· Planning and delivering lessons to young learners (ages 3-15)
· Using electronic media and courseware to teach English efficiently and effectively
· Evaluating student progress and providing ongoing guidance for improvement to their parents
. Participating in ongoing training sessions
· Participating in social activities with students organized by your school

View Details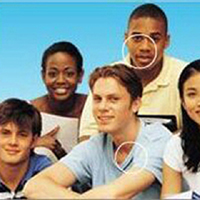 China , Beijing and other cities
GTunion
Great teaching jobs in China . Teach and travel to china !
We offer Free flight tickets to china , and 1500USD Relocation fee

View Details

China , Hangzhou
Leying Education
Job Description:
-Carry out the timetable of classes assigned by the DOS
- Give lessons about English language and foundation courses to both junior and senior learners, for example, Literature, Math, World History, Science, etc.
-Become familiar with the programs and courses of school.
-Develop and employ suitable supplementary materials as necessary
-Administer, correct and record the results of progress reports, tests and assessments for students
-Cooperate with the CM and DOS in ensuring t

View Details

* Denotes EU nationals preferred